One of our members passed this news item along and asked that we share it.
---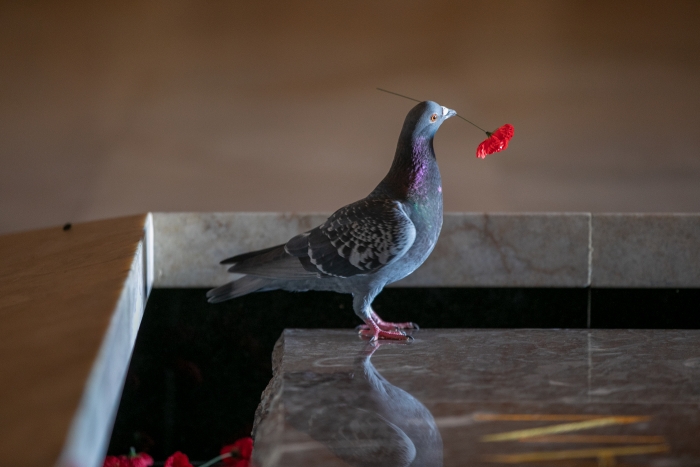 Poppies have become a lasting symbol of the endurance and perseverance of wounded soldiers, especially since they've been seen growing on battlefields after World War I. They're particularly prominent on Remembrance Day, which honors those who have died in the line of duty and is celebrated across the UK and Commonwealth states. Observed since the end of World War I (as early as 1919), associations have sold cotton or silk poppies to raise money for veterans. In Australia, one animal decided to pay their respects by using poppies in a decidedly different way.
Since early October, the staff at the Australian War Memorial had noticed that poppies were disappearing from the Tomb of the Unknown Australian Soldier. It caused some confusion until the staff looked up. There they saw that a pigeon has been carefully crafting a nest on the ledge of a stained glass window. The fact that the pigeon was the poppy thief was actually a pleasant surprise given the role that these birds had during times of war.
To continue reading, click here.
---
Other coverage of this "thief" included: