The first annual Festival of Remembrance at Grace Cathedral was organized by the Royal British Legion on 12 November 1978.
A flyer for the event
The program was modeled after the Festival of Remembrance that had been held for 60 years at Royal Albert Hall in London.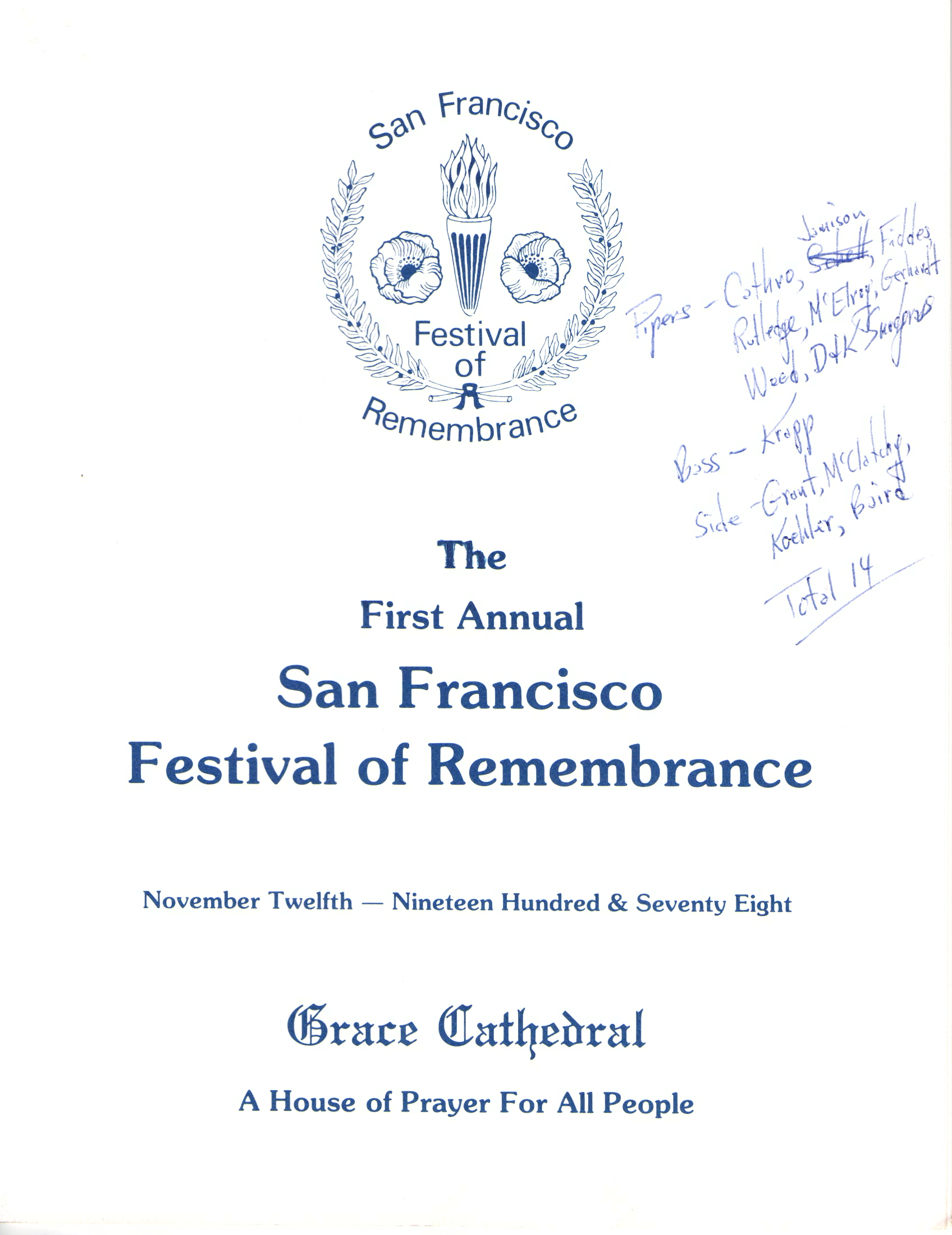 To view the full program, click here.
Following the event, the San Francisco Chronicle wrote: