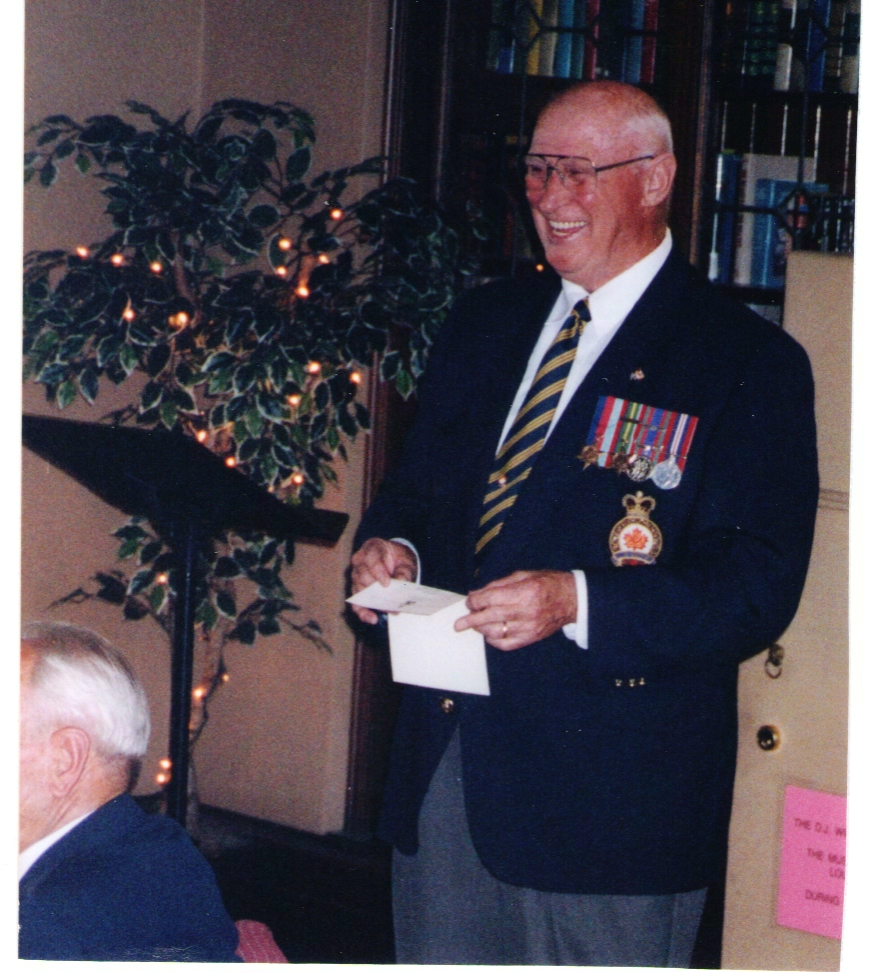 Hors d'oeuvres by the caterers and the opening of the bay by Comrade Sam Cramb started the festivities for the evening.  President Howard Caveil officially opened the meeting and recognized the special guests, include Navy Cadets representative Major Al Cook, USMC, and his wife Kimberley.  The playing of the three National Anthems was followed by an exceptional dinner.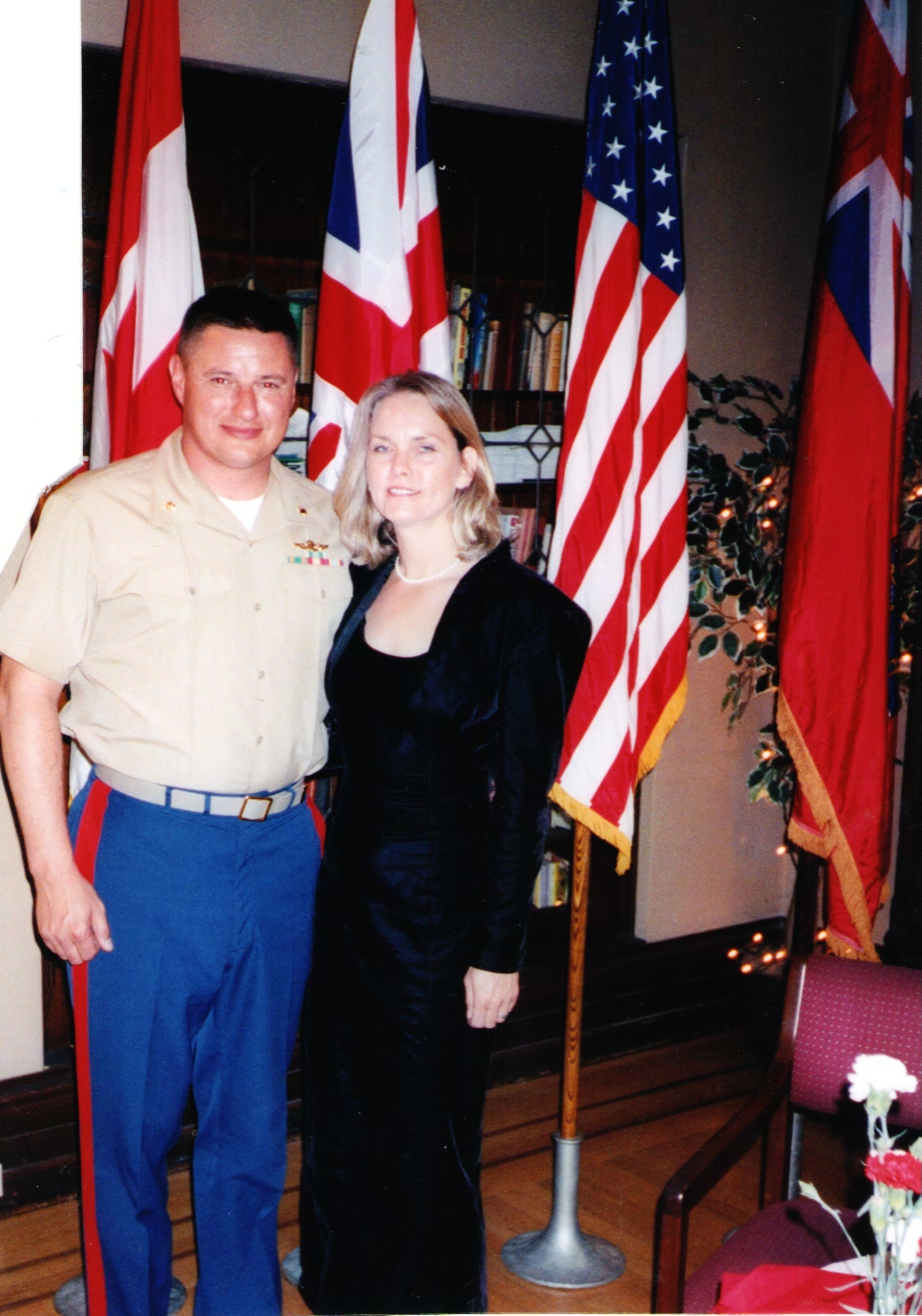 Port wine toasts were made to the Queen and the US President, followed by additional toasts – including the passing of the Queen Mum and for all troops currently in Harms Way.  Comrade Robert Flory gave an excellent dissertation from his father's diary covering Frank Flory's younger days beginning pre-WWI.  Those in the audience were captivated by the details and showed their appreciation at the conclusion of the report.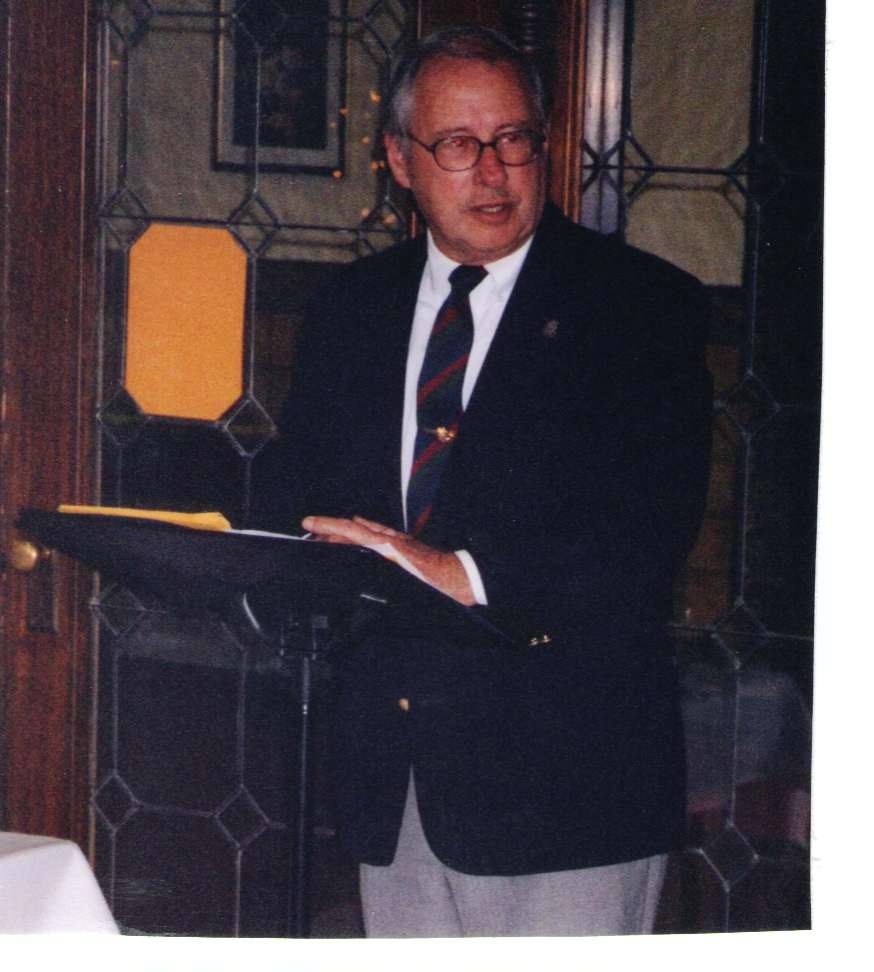 Branch 25 Piper Fred Rutledge played a medley of pipe favourites, "wi' nay a sour note in the batch."  We appreciate Fred playing for us as his current schedule is very busy (Fred is a Lt. Col. in the US Army Reserve).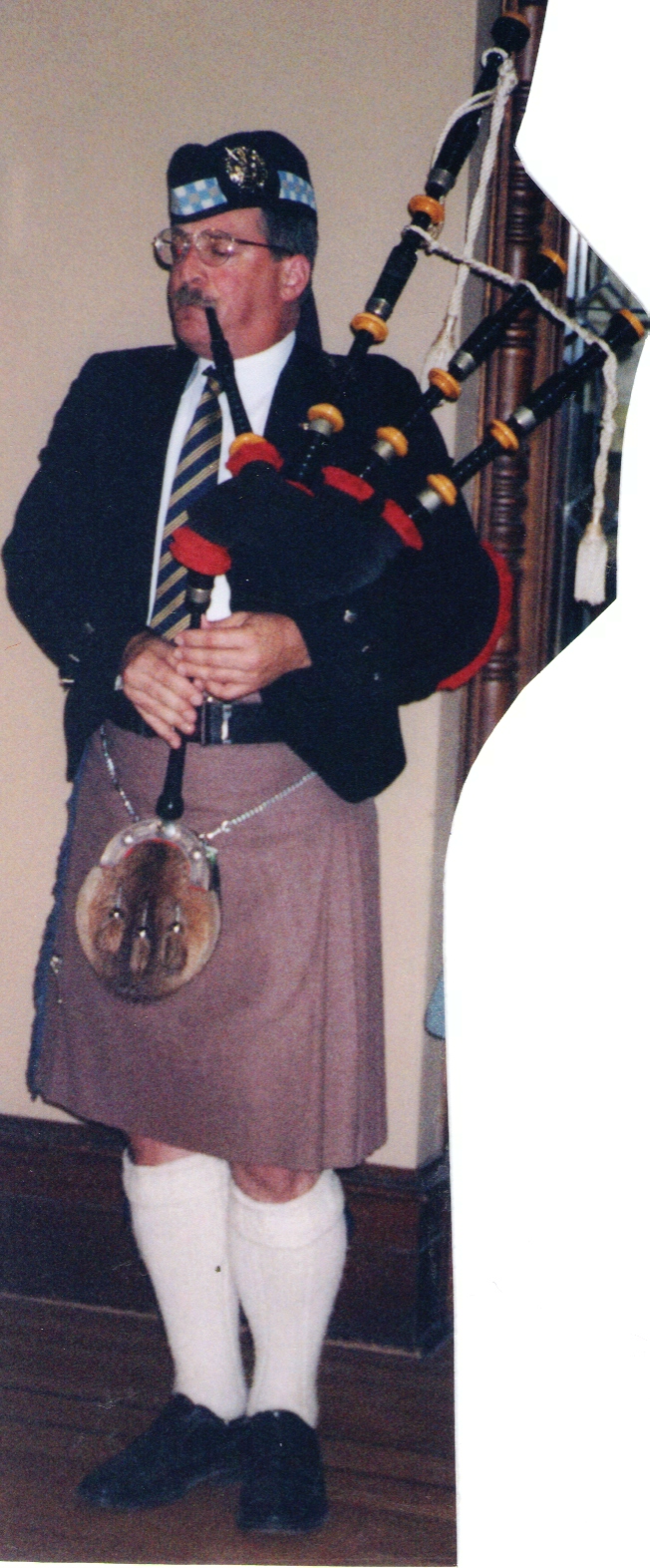 Other speakers included Branch 25 Vice President Arthur Park and Royal British Legion Commander Danny Mander.  Door prize winners were Tina Edgcumbe and Roger Weed.  President Howard Cavill thanked all who helped put the program together, and to all who attended.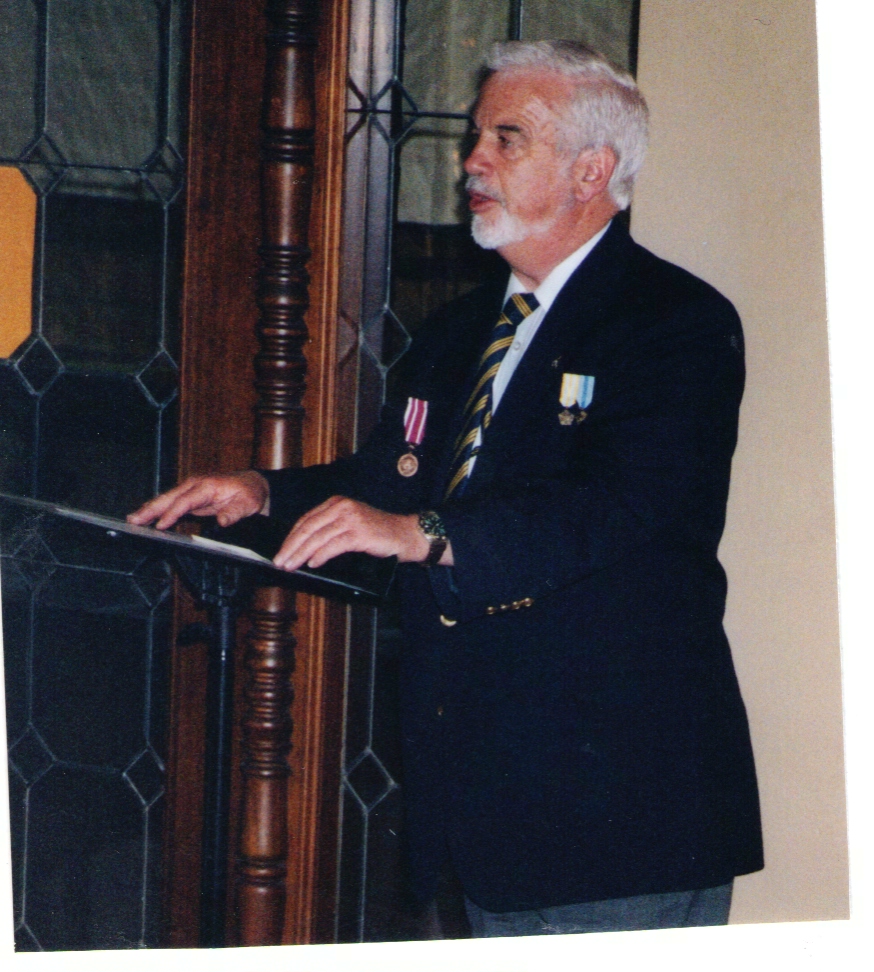 Chaplin Sam Cramb closed the evening events.