For those of you that joined in on the live ANZAC Day commemorations online.
---
THANK YOU NEW ZEALAND
What an incredible show of national spirit on display!
Anzac Day 2020 will be remembered as one of New Zealand's most memorable days in recent history – with the whole country rallying together to Stand At Dawn. Although we all needed to distance ourselves from one another under lockdown rules, there was a national sense of unity as we remembered and honoured our veterans and service personnel – those who came home and those who did not.
Leading up to the day, we witnessed families decorate homes, letterboxes, gardens, and even vehicles with poppies, flags, and remembrance themes. Kiwis were learning about their family's military history, creating poems, music, and even a few paintings too. It was an Anzac Day like no other. And we couldn't have done it without you.
So, Thank you for coming along with us to help make Anzac Day 2020 a unique and very special event.
OUR WORK IS NEVER DONE
For the RNZRSA and the RSA Support Network, we still have some challenging times ahead. The uncertainty of the Covid-19 situation has left us with much to do. The work that the RSA does every day to support our veteran community continues – and right now, this is needed more than ever. The reality is that veterans and service personnel of all ages require support and care. With the changing nature of conflict, the demand for mental health programs, career transition services, and family assistance initiatives has meant that pressure on the RSA's services is high as ever.
We need everyone's assistance to ensure that we as a society look after all of those who have selflessly given us their service. The Royal New Zealand Returned & Services' Association is a registered charity and not-for-profit dedicated to caring for all those impacted by military service for New Zealand, remembering and honouring those who have served and advocating for the rights of our veterans and service personnel.
A tribute to all New Zealanders who stood at dawn. Anzac day 2020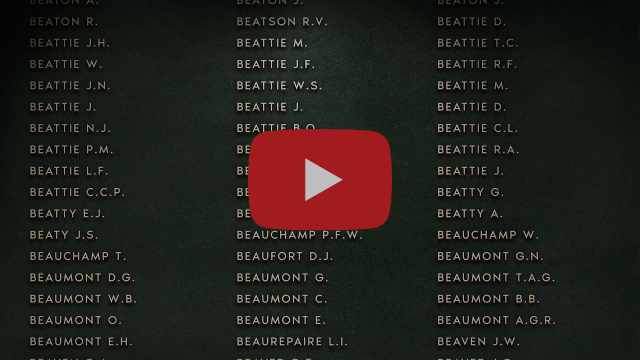 Join us at the Wall of Honour to commemorate all the brave servicemen and women who gave their lives on operational service for New Zealand
If you would like to offer support, below is a link to our Givalittle page where donations are welcomed.
Copyright © 2020 RNZRSA, All rights reserved.