An update from Dominion Command to its branches (note that items only relevant to branch executive or for Canadian branches have been removed).
---
Update from National Headquarters 
  Share this email
Keep your Branch informed
Forward this email to your Branch Executives, Committee Members and other members to keep them up-to-date on important updates and information.
In this edition – July 2021
Celebrate the 100th anniversary of the Remembrance Poppy
On July 6, 1921, the Remembrance Poppy made its first appearance in Canada. To celebrate its 100th anniversary, the Legion has produced a commemorative Poppy pin reminiscent of those after the First World War.
Get the pin  ‣
NEW Digital membership card coming this fall
A new digital membership card is in development! In a world moving more and more online, a digital membership card lets members keep their member information at their fingertips.
Starting this fall, new and renewing Legion members can choose either the traditional plastic card or an electronic membership card they can download to a mobile wallet. In addition to offering members an option that meets their needs, digital cards also save the Legion time and money in producing, mailing and replacing plastic cards.
More details will be shared soon – stay tuned!
Promote membership at your Branch
A new flyer has been created to help you promote membership. Download and display the flyer at your Branch today!
Please note that this flyer is only to be used until November 11, 2021.
Download flyer  ‣
Scholarship applications are now open!
Applications for the Royal Canadian Legion Masters Scholarship are now open!
Ongoing, focussed research is critical for the care and support of Canada's Veterans. The Legion supports this research by awarding an annual Master's level scholarship through the Canadian Institute for Military and Veteran Health Research to a student specializing in Military and Veterans Health Research.
Let your members know about the Scholarship today. The deadline to apply is August 5, 2021.
Learn more  ‣
A letter to Prime Minister
On behalf of Canada's largest Veteran support organization that promotes and recognizes service, the Legion Dominion President sent a letter to the Prime Minister encouraging the Government to create a Platinum Jubilee Medal to recognize Her Majesty's 70th anniversary of ascension to the Throne and lifetime of service.
Read the letter (English only)  ‣
Veterans Affairs Canada Ministerial Advisory Groups
The Veterans Affairs Canada Ministerial Advisory Groups are looking for Veterans, Canadians, and stakeholders from all regions of the country with diverse knowledge, expertise and experience who want to share perspectives and advice on issues relevant to Veterans and their families. Legion Dominion Command has representatives on each of the Veterans Affairs Ministerial Advisory Groups.
If you or your members are interested in having a say in issues relating to Canada's Veterans, consider applying to become a member. Any Canadian resident over 18 is eligible to apply.
Learn more  ‣
Portraits of Prince Phillip
With the passing of His Royal Highness the Prince Philip, Duke of Edinburgh, we received questions on whether Branches should remove the portrait of HRH. A representative from the Office of the Secretary to the Governor General of Canada (OSGG) indicated that, as HRH was not the Monarch, there are no guidelines for removal or replacement. It is at the discretion of the organization when to remove the portrait. At this time, the OSGG has chosen not to remove the portrait, and indicated there would be no breach of protocol to simply leave the portrait as is.
Historically, the last time the consort of a reigning Sovereign died was 1861, the Prince Consort, Albert. For Government Houses around the then Empire, his portraits were gradually removed to less prominent places over the year following his death.
PR Tip of the Month
Read all the resources
From the regular All-Branch Dispatch e-mails to the PRO reports, if you help with PR at your Branch, taking the time to read these publications will keep you up to date and in the know!
Have questions or need advice? Contact your Command Public Relations Officer or Nujma Bond, Dominion Command Communications at nbond@legion.ca
Your Legion calendar: 2021
Promote important dates and organize activities at your Branch with this list of upcoming days that raise awareness of an issue, commemorate a group or event, or celebrate an important topic.
DOWNLOAD THE CALENDAR  ‣
MemberPerks®: Exclusive offers and preferred pricing through Venngo
MemberPerks® is more than a member benefit package. It's also a tool Branches can use to promote membership. Plus, you can partner with local businesses in your community to offer exclusive discounts for your members.
Learn more  ‣
Partner promotions
The following is brought to you by our partners, highlighting special offers and other information.
Call for Submissions: Dear Canada – Letters from WWII
Do you have family letters, stories and photos from WWII you'd like to share? 𝘿𝙚𝙖𝙧 𝘾𝙖𝙣𝙖𝙙𝙖: 𝙇𝙚𝙩𝙩𝙚𝙧𝙨 𝙛𝙧𝙤𝙢 𝙒𝙒𝙄𝙄 will be a live performance for this Remembrance Day and creator Miranda Mulholland is launching a call for submissions for letters to and from Canadians. The deadline is July 31st!
Learn more
Special offer from Legion Magazine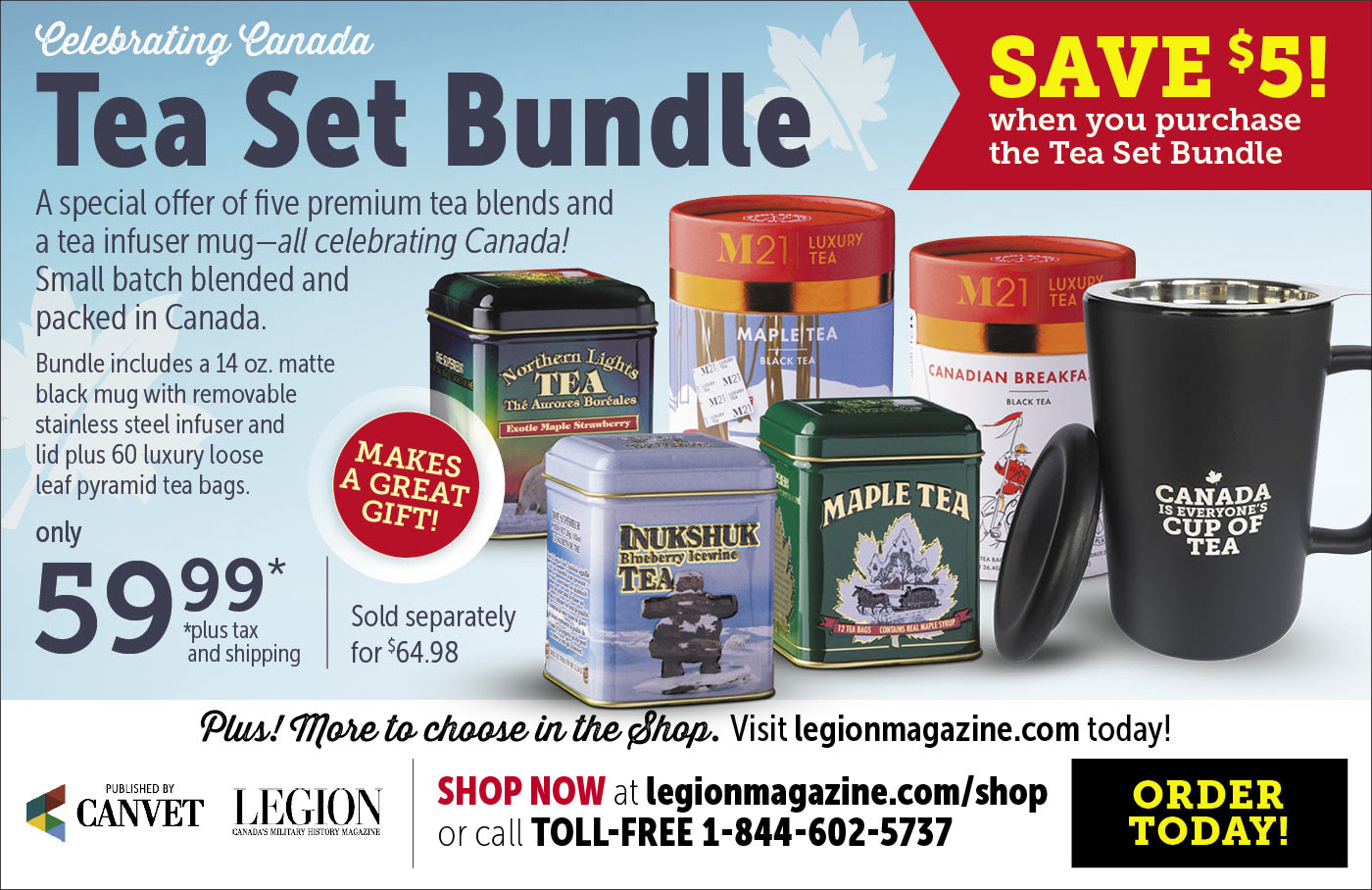 If you have any questions, please contact Member Services and we will be pleased to assist. 1-855-330-3344 or membership@legion.ca
Office Hours: Monday – Friday, 8:30 a.m. – 4:00 p.m. EST
Working together to serve Canada's Veterans.
Click here if you are having trouble viewing this message

Copyright © 2021 The Royal Canadian Legion. All rights reserved.

Administrative emails from Legion National Headquarters are sent to the email address on file for your local Legion Branch. If this is no longer the correct email address for your Branch, please forward this email to the new contact and request the Branch update their contact information.

Our contact information is:
The Royal Canadian Legion National Headquarters
Member Services Department
86 Aird Place
Ottawa, ON K2L 0A1
Canada

Toll free: 855‑330‑3344
E-mail: membership@legion.ca