This Bay Area event may be of interest to many members of the branch.
---
We Need Your Support
Hello Fleet Week Fanatics!
We are so excited to be hosting another year of amazing programs and events! We wanted to take them time to say THANK YOU for your continued support over the years!
It is because of our loyal fans like you and the generous donations you all make that Fleet Week is able to put on an incredible week of events. However, Fleet Week is more than just one week of fun, we take pride in actively participating in our community and creating programs that honor those serving in our nation's military as well as our nation's veterans.
This year we want to give back to the amazing schools raising the next generation of kids. In 2019 we were able to donate a total of $30,000 across eight Bay Area High School music programs as part of "The High School Band Challenge!" This year we are hoping to increase that donation, so we turn to our loyal supports like you to help us beat it! Every donation no matter how big or small helps us give back to our community starting with these amazing High School Programs and continuing to the many other programs Fleet Week actively contributes to. These programs include:
The Honor Our Fallen Tribute Concert
Fleet Week's celebration of K9 heroes
Social and sporting activities for visiting service members
Fleet Week's Center for Humanitarian Assistance
Education programs for joint civilian/military disaster response missions
Community-focused events, such as visits by the troops to senior centers and food banks
2022 San Francisco Fleet Week
The excitement is building every day for the San Francisco Fleet Week Air Show Presented by United.
2022 San Francisco Fleet Week Sunday and Monday Events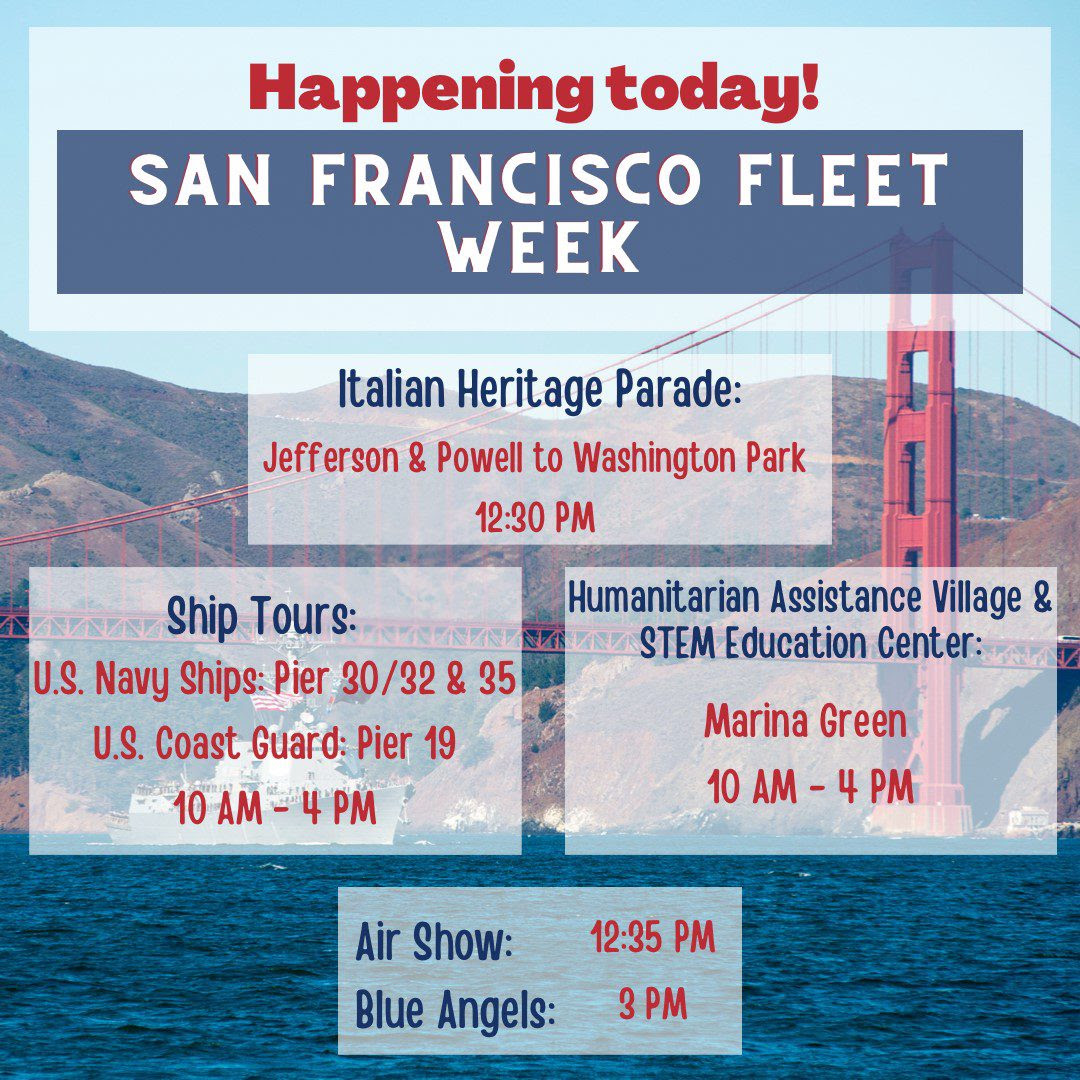 Copyright (C) 2021 San Francisco Fleet Week Association. All rights reserved.