Another reminder of this up=coming event, which is also a fundraiser for our local cadets.
---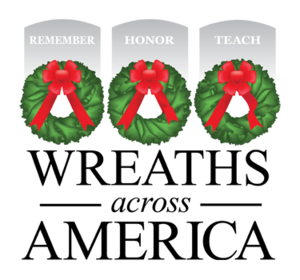 Dear Michael and Lisa Barbour:
I'm writing with heartfelt thanks for sponsoring the wreaths that were placed at San Francisco National Cemetery at Presidio in 2017, which also supported our fundraising group, CA0142P – United States Naval Sea Cadet Corps Arkansas Division. Your gift holds special importance especially to the family members of the fallen and to our volunteers that placed your wreaths. Here's my personal story that explains the meaning of your generosity:
Several years ago on National Wreaths Across America Day, as I placed the last available wreath on the last available grave, a man approached me and asked, "What about my son?" It was in that moment that I fully understood the importance of each and every wreath. This video tells the full story:
As a veteran, I truly appreciate every single wreath sponsored. To sponsor veterans' wreaths this year as well as support CA0142P – United States Naval Sea Cadet Corps Arkansas Division, please click on one of the links below:
To show you where your sponsorship will "go," I've included some of my favorite pictures from Wreaths Day. Thank you so much for honoring and remembering our heroes who have served and sacrificed for all of us.
My very best wishes for a happy holiday season,
Wayne Hanson
Chairman of the Board, Wreaths Across America
Wreaths Across America
P.S. National Wreaths Across America Day is Saturday, December 15, 2018. To participate in a wreath-laying ceremony, please click Search Locations.
---
Wreaths Across America Photos Nationwide
Wreath at Unknown Soldier Marker
Wreaths with Fall Leaves on Ground
Snowy Tree
Santa Honors Our Vets
Wreaths at Perfect Angle
Girl in Red Coat Placing Wreath
Desert and Mountain Wreaths
Wreaths Sunset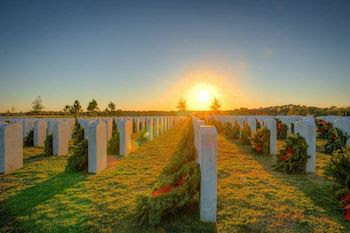 Wreath in Hand
Ceremonial Wreaths