This is a monthly newsletter from Dominion Command that is designed for branch leadership – but most of the items are still of interest to regular members too.
---
Update from National Headquarters
Share this email
Keep your Branch informed
Forward this email to your Branch Executives, Committee Members and other members to keep them up-to-date on important updates and information.
In this edition – May 2021
Join your Comrades at Dominion Convention 2021!
The Legion's 48th Dominion Convention will be held online August 13–15, 2021.
The Convention Call was mailed to every Branch the week of May 3rd. It includes everything you need to know to help with your planning. The Convention Call and additional Convention information are also available online.
Learn more ‣
[Stuff deleted]
Reaching out to lapsed members in May
Legion National Headquarters will be reaching out to lapsed members this May through, email reminders, a Direct Mail campaign and an Automated Telemarketing campaign. With many Branches closed due to pandemic restrictions, this offers another opportunity to reach out to our members to encourage them to continue their support.
Remind your members to renew
When members renew for the next 5 years before May 30, they'll receive a free Limited Edition Poppy Watch commemorating the 100th anniversary of the Remembrance Poppy in Canada.
Remaining funding from the Veterans Affairs Canada federal aid package distributed
The remaining $3.8M in funding from the Veterans Affairs Canada federal aid package have now been distributed to Branches. In total, $14M in funding was disbursed to assist Branches struggling to operate due to the pandemic. As a result of this much needed assistance, Legion Branches were able to continue their work to support Veterans and their families.
Read more ‣
The Royal Canadian Legion responds to federal budget 2021
The Royal Canadian Legion is pleased to see this year's budget not only contains a critical focus on pandemic support and recovery, but also outlines a range of investments that will prove beneficial to Veterans and their families. Take a look at how the Government of Canada has committed to supporting Veterans this year.
Read more ‣

Recent Manual Updates
The Legion's General By-Laws and Ritual, Awards and Protocol manual have been updated. Please see the recent amendments to the following manuals and update your copies.

Support the Navy Bike Run and Canada Army Run
The Royal Canadian Legion is proud to sponsor the Navy Bike Ride's Harry DeWolf Challenge – a virtual event that supports the Royal Canadian Naval Benevolent Fund and Support our Troops. The Ride runs from June 2 through August 28, 2021. Registration is FREE and Legion members and their families can sign up to join the 'The Royal Canadian Legion' team!
The Legion is also a proud sponsor of Canada Army Run. Members can get a 15% discount on their Army Run registration by signing up with promo code LEGIONFRIENDS. Participants can also submit a Veteran to be honoured through Remembrance Row, a unique tribute to past Veterans. Learn more here.
Flying Over Polder Lines
Have you watched the recent Dutch documentary about the 2008 salvage of a WWII Short Stirling aircraft? Check it out for yourself and share with your members!
Read the story ‣
Branch Membership Administration
Resources and tips to support your Membership Chair
[Stuff deleted]
We are here to help!
Our team is here to help, Monday through Friday, 8:30–4:00 pm EST by email and by phone.
Get access to Marketing and PR resources
It's time for members to renew
Find a wide variety of recruitment and renewal resources on the Member Services Website, as well as free materials through the Legion Supply Department.
View resources ‣
PR Tip of the Month
Start a newsletter
Consider creating an online newsletter for your Branch. Take a look at other examples across the country for ideas. It could be weekly, monthly or on some other schedule. It's a great way to share a lot of information with your members all at once!
Have questions or need advice? Contact your Command Public Relations Officer or Nujma Bond, Dominion Command Communications at nbond@legion.ca
MemberPerks®: Deals and savings for Legion members
Encourage your members to register for MemberPerks® to access these deals and more.
Learn more ‣
Your Legion calendar: 2021
Promote important dates and organize activities at your Branch with this list of upcoming days that raise awareness of an issue, commemorate a group or event, or celebrate an important topic.
The list was recently updated to amend the anniversary date of the Poppy as the symbol of Remembrance. While the original motion to approve the Poppy was made on July 5, it was not formally approved by the Executive Council until July 6, which then made it official.
DOWNLOAD THE CALENDAR ‣
Partner promotions
The following is brought to you by our partners, highlighting special offers and other information.
Wounded Warriors Canada is a national mental health service provider utilizing clinical best practices and evidence-informed care to create an environment of compassion, resiliency and hope for Canada's Veterans, First Responders and their families. Our programs are designed to provide support in the following areas:
Trauma Informed Workplace Training Programs
Operational Stress Injury Group-Based Programs
Spousal & Youth Programs
K9 Assisted Therapy
Learn more about Wounded Warriors
Exclusive Webinar with HearingLife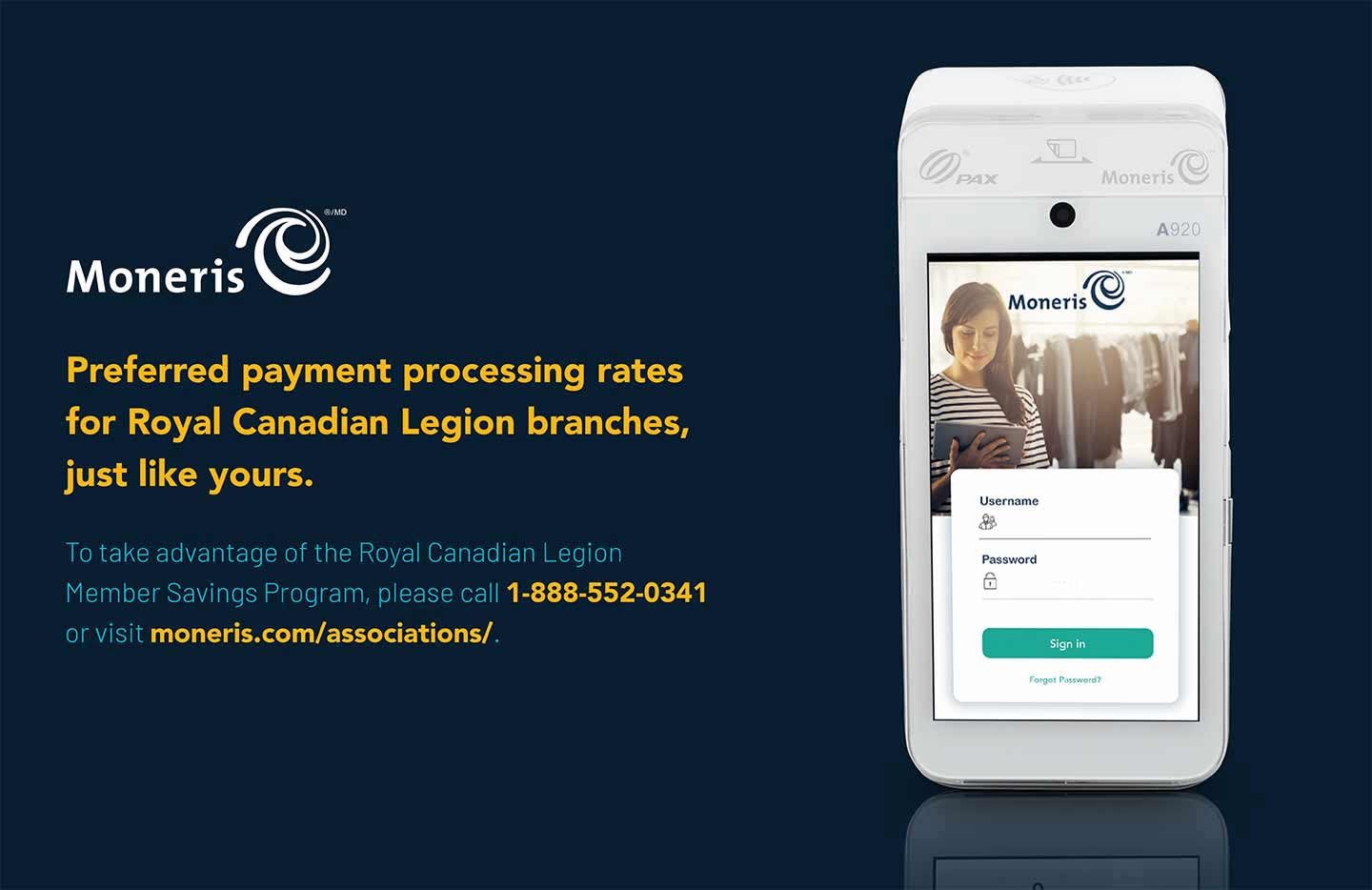 Special offer from Legion Magazine
If you have any questions, please contact Member Services and we will be pleased to assist. 1-855-330-3344 or membership@legion.ca
Office Hours: Monday – Friday, 8:30 a.m. – 4:00 p.m. EST
Working together to serve Canada's Veterans.
Copyright © 2021 The Royal Canadian Legion. All rights reserved.
Administrative emails from Legion National Headquarters are sent to the email address on file for your local Legion Branch. If this is no longer the correct email address for your Branch, please forward this email to the new contact and request the Branch update their contact information.
Our contact information is:
The Royal Canadian Legion National Headquarters
Member Services Department
86 Aird Place
Ottawa, ON K2L 0A1
Canada