An item from the UK-based organization formerly known as There But Not There.
---
Armed Forces Day
This Saturday 26th June marks Armed Forces Day 2021, a chance to show your support for the men and women of the Armed Forces community and everything they have done for us over the past 12 months.
To the troops currently serving, Service families, reservists, cadets and veterans- we thank you!
At RBLI we provide employment to Veterans in our Social Enterprise and support those struggling to adjust to civilian life, while also offering a range of accommodation on our Village as well as back to work support to those out of work. We are proud to support our veterans, both young and old and will continue to do so for as long as we can.
To find out more about the work RBLI does, and how to support us, visit our website:
RBLI's Lifeworks: Ex-Forces Initiative of the Year
We are delighted to Announce that our LifeWorks Programme was awarded 'Ex-Forces initiative of the Year' at the British Ex-Forces in Business Awards!
LifeWorks is Royal British Legion Industries' employment support programme. The course equips veterans and their families with the tools to get into and maintain a civilian job.
We are so proud of the dedication, passion and hard work of the LifeWorks Team, particularly over the past year, and that it has been recognised by winning this award!
Summer Trending Products:
Our veteran's range of garden Tommies and planters are proving to be very popular this Summer! Check out our best selling products below:
Garden Tommy Medium
£74.99
Large Tommy Planter
£89.99
Plant Pot Tommy Outline
£33.00
Plant Pot Tommy Solid
£33.00
'Hedgehog Headquarters' Hedgehog House and Planter
£57.00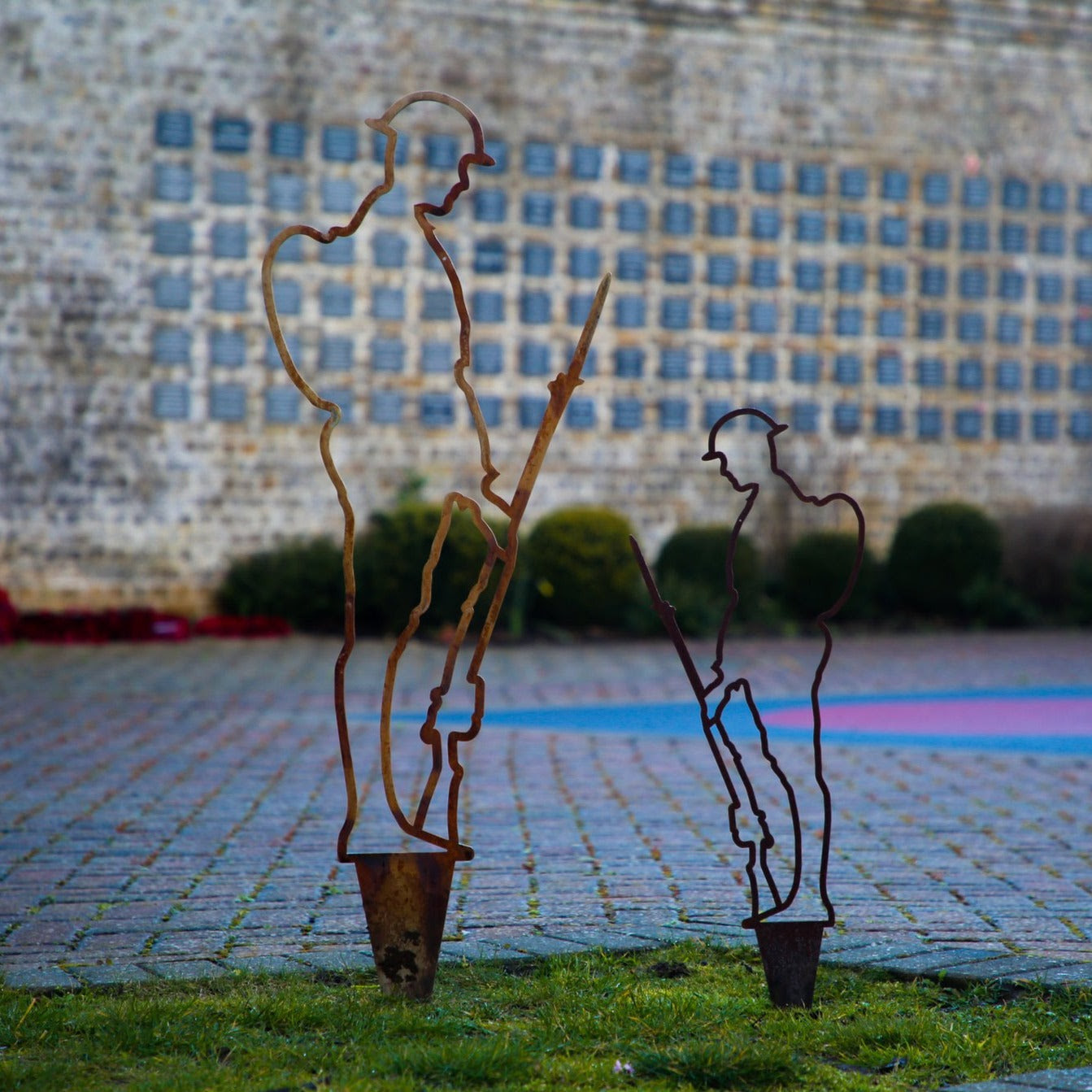 Garden Tommy Large
£116.99
Great Tommy Sleep Out Superstar
RBLI would like to say a huge well done to 10-year-old Great Tommy Sleep Out participant Joshua Partridge.
Joshua originally set out to sleep out for 7 nights, hoping to raise £300. However, after beating his target in just 2 days, Joshua decided to go all in, exceeding the challenge brief by sleeping out for a whopping 55 nights in his mum and dad's garden! In total, he raised over £3,750 for RBLI, making him the challenge's highest individual fundraiser!
Well done Joshua!
Founding Patron's Hotel Marathon
A massive well done to Tommy Club Founding Patron, Former Gurkha officer, combat helicopter pilot and Specialist Military Unit officer, Ash Alexander-Cooper OBE. He took on a full marathon on Monday, inside his quarantine hotel room in Sydney, Australia, to raise funds for RBLI!
Ash was inspired to take on the challenge after a recent survey by RBLI revealed the damaging effects the pandemic has had on his fellow military veterans, with 1 in 10 veterans feeling their mental health has been significantly impacted due to the pandemic.
Not only did Ash run the 4600 lengths of his hotel room needed to complete the marathon distance, but he kept going after that to try to raise as much money for RBLI as he could in the time.
A big well done and thank you to Ash and everyone who donated to his fundraiser, once again demonstrating how fantastic our supporters are.
Ash is very close to his target of £5,500! Help him reach his target by donating on his JustGiving page via the button below:
Copyright © 2021 RBLI, All rights reserved.
Our mailing address is:
RBLI
Royal British Legion Industries Village
Hall Road
Aylesford, Kent ME20 7NL
United Kingdom