Earlier today, December 17, 2022  our U.S. Naval Sea Cadet Corps (USNSCC) Arkansas Division participated in the Wreaths Across America that was held at San Francisco National Cemetery at the Presidio of San Francisco to Remember and Honor our veterans through the laying of Remembrance wreaths on the graves of our country's fallen heroes and the act of saying the name of each and every veteran aloud.  Several members of Branch 25 were also in attendance to support our cadets in this endeavour.
Below are some pictures from the event.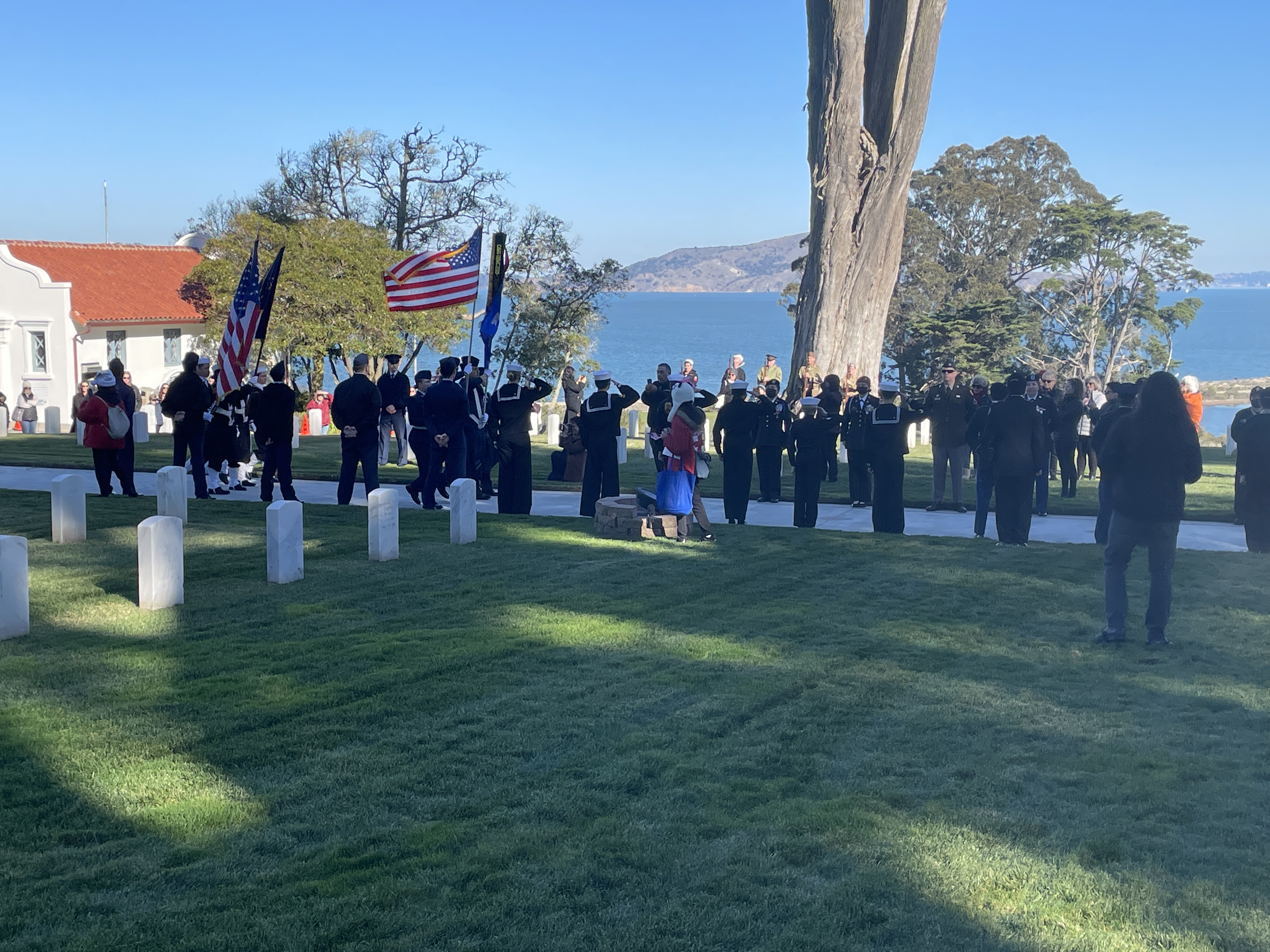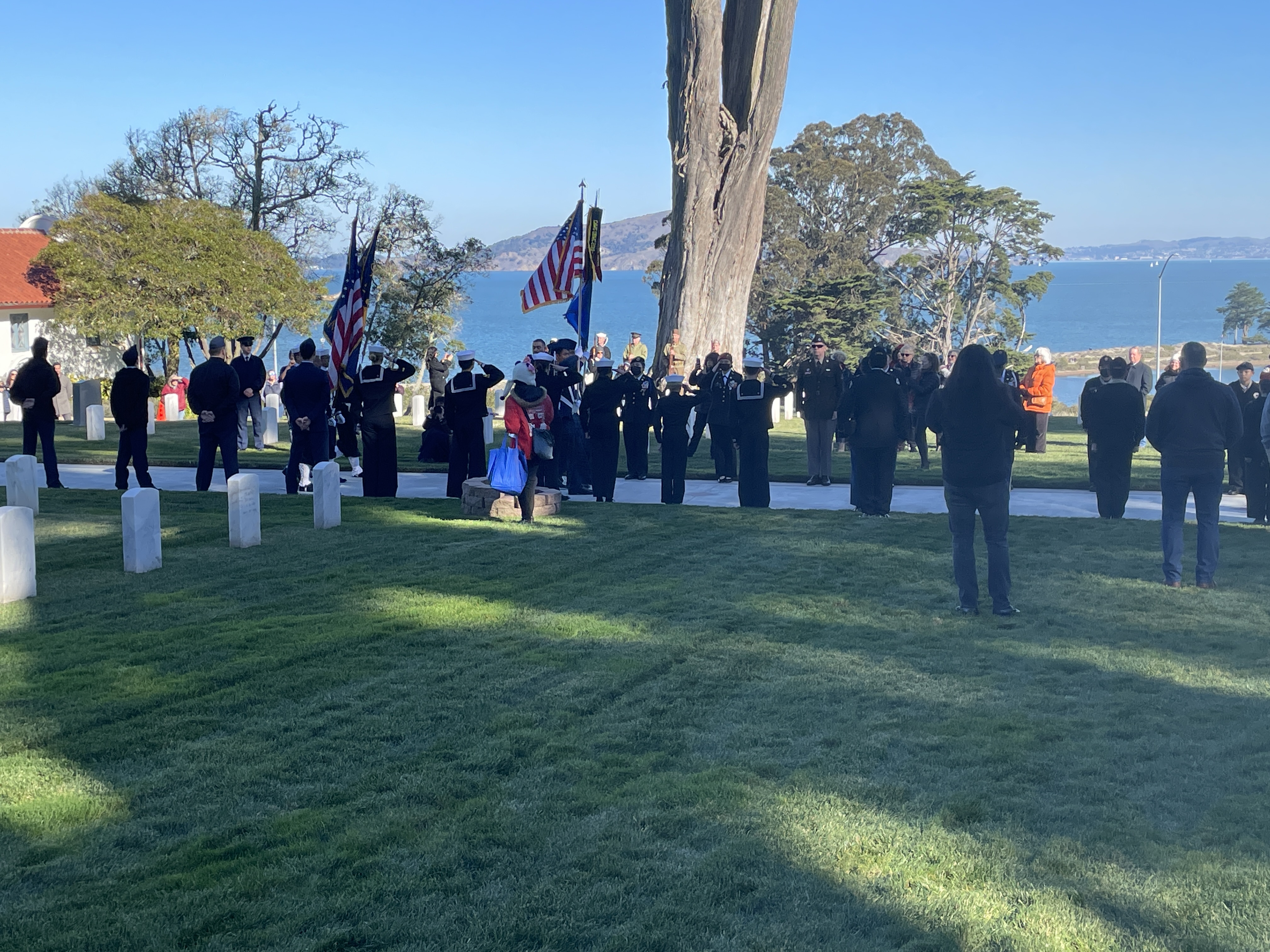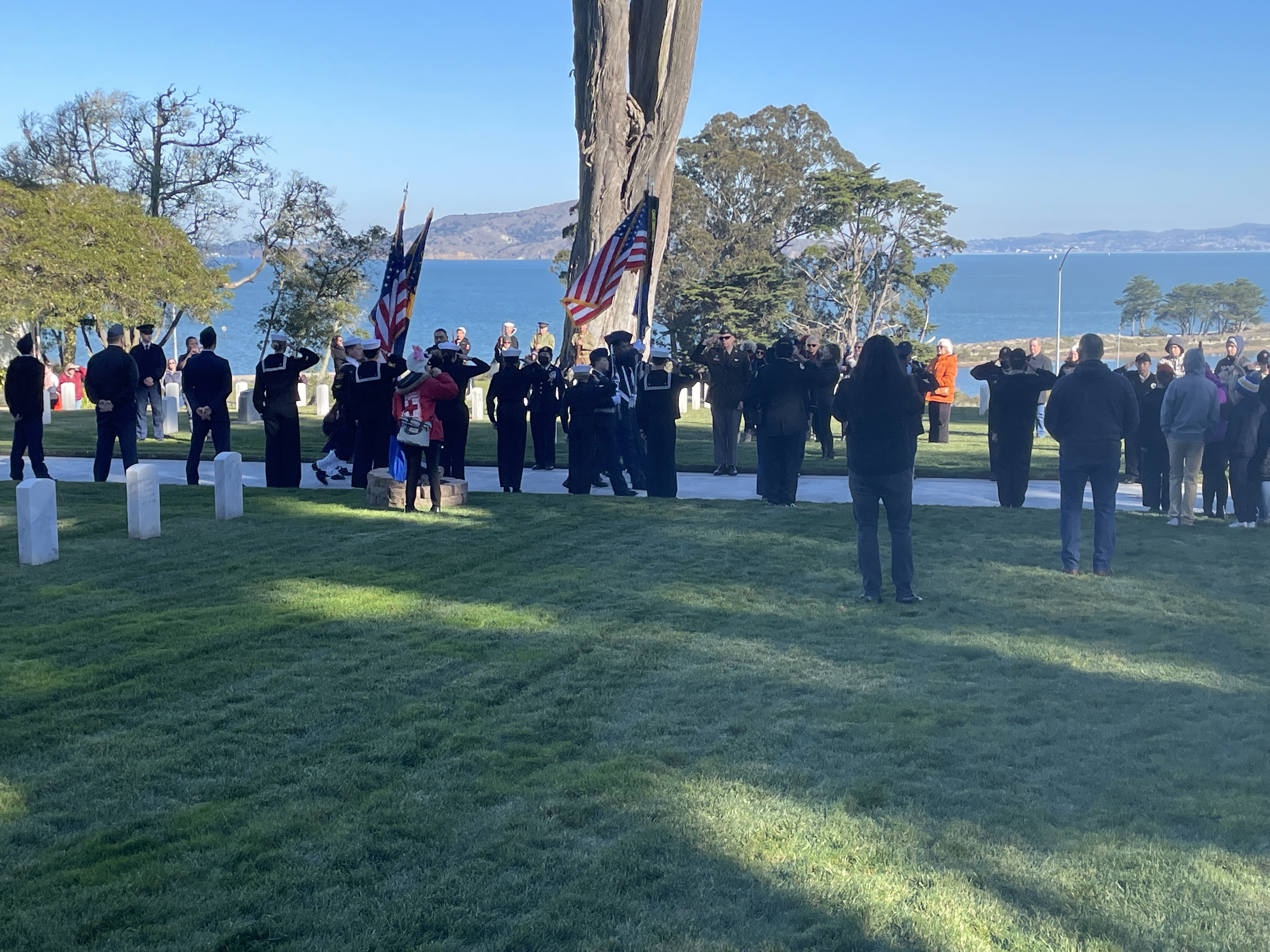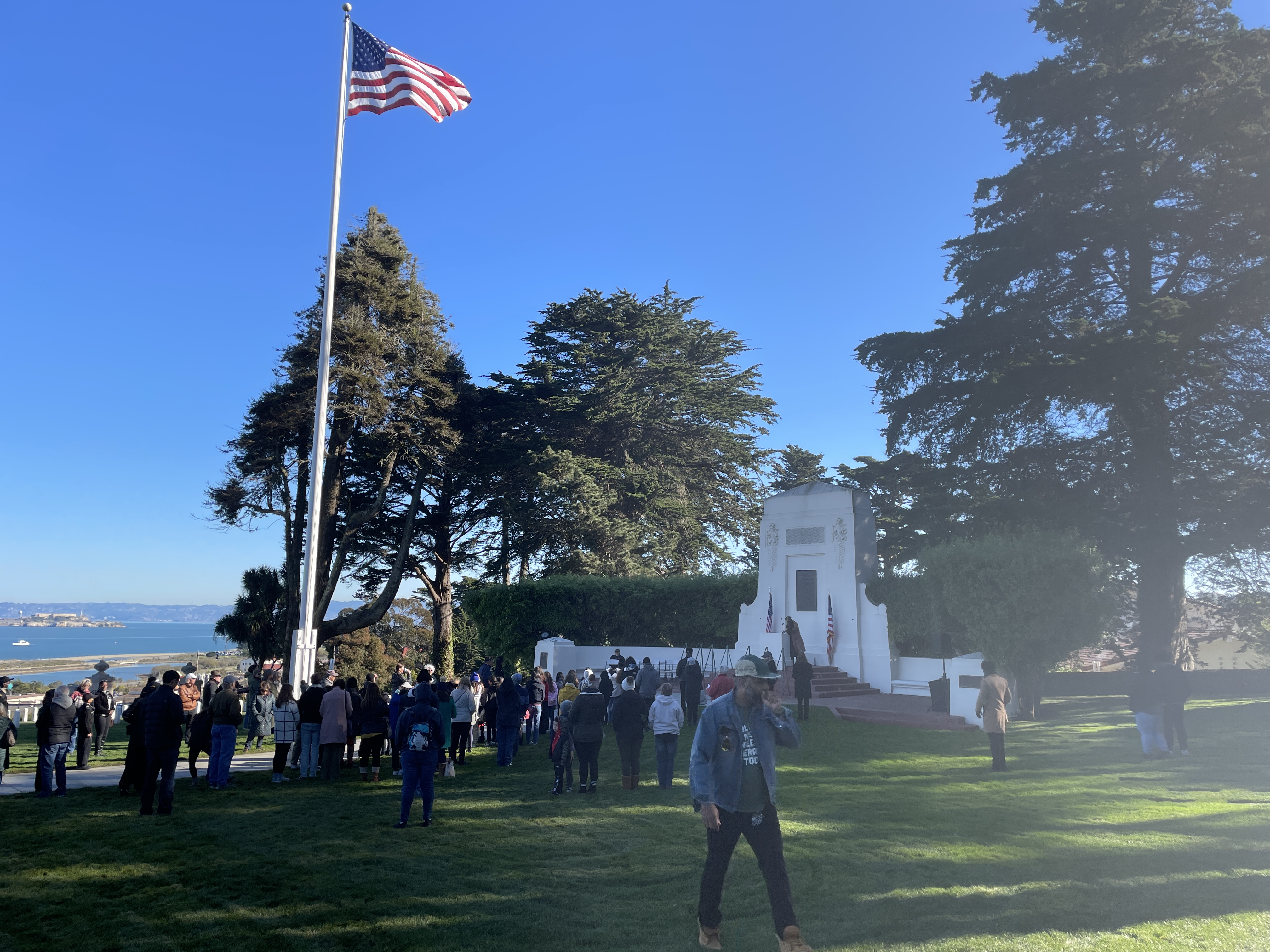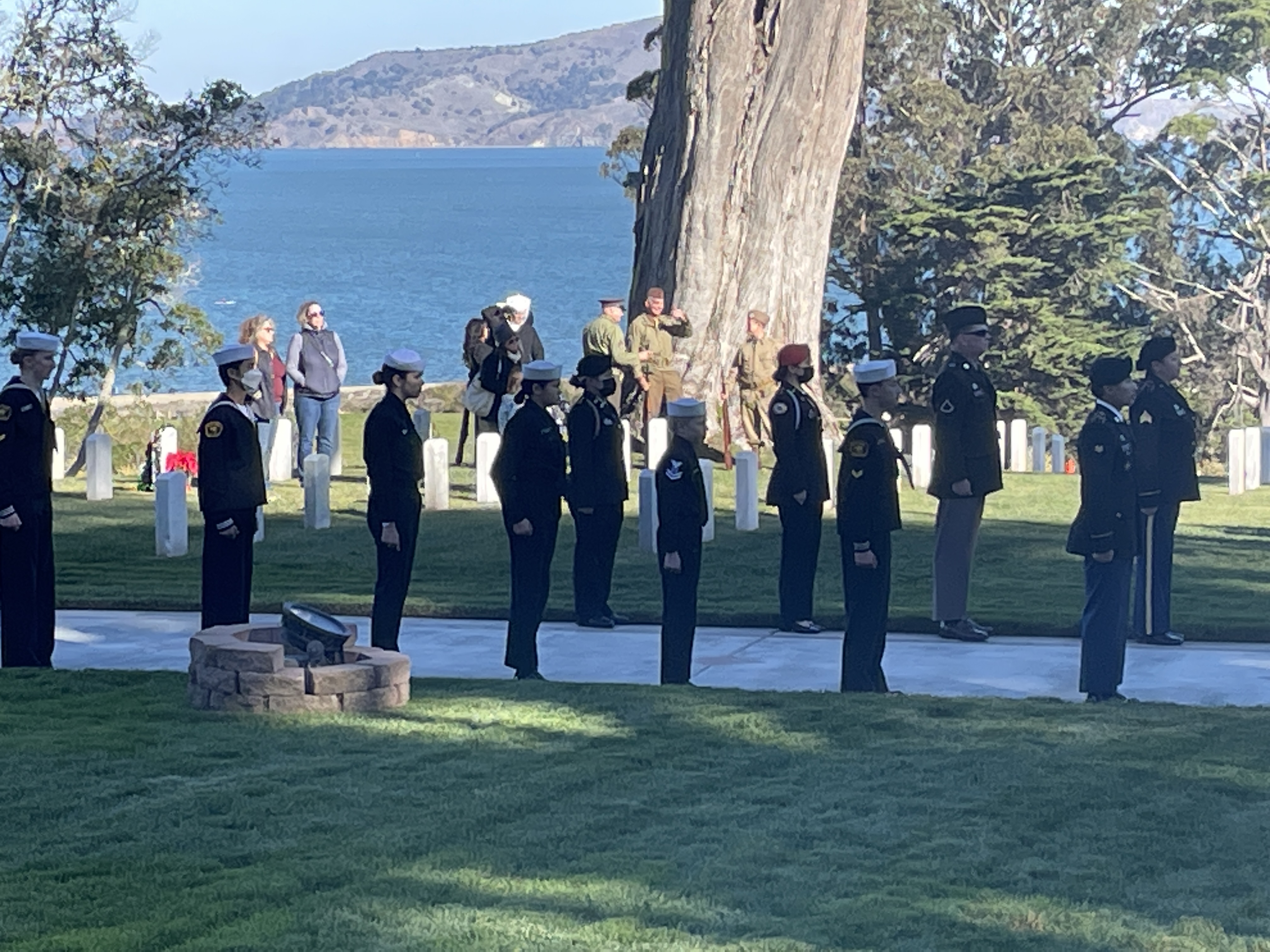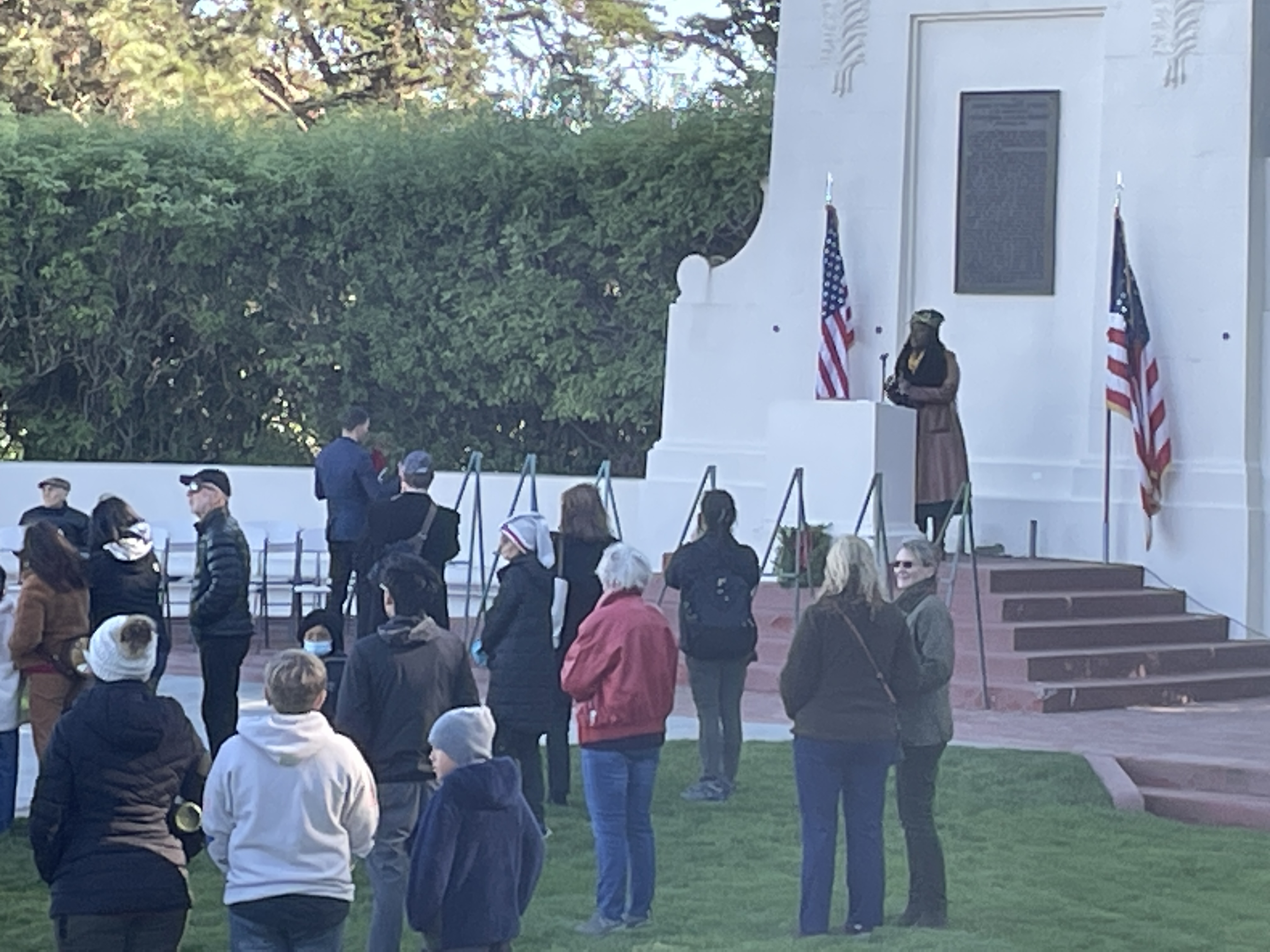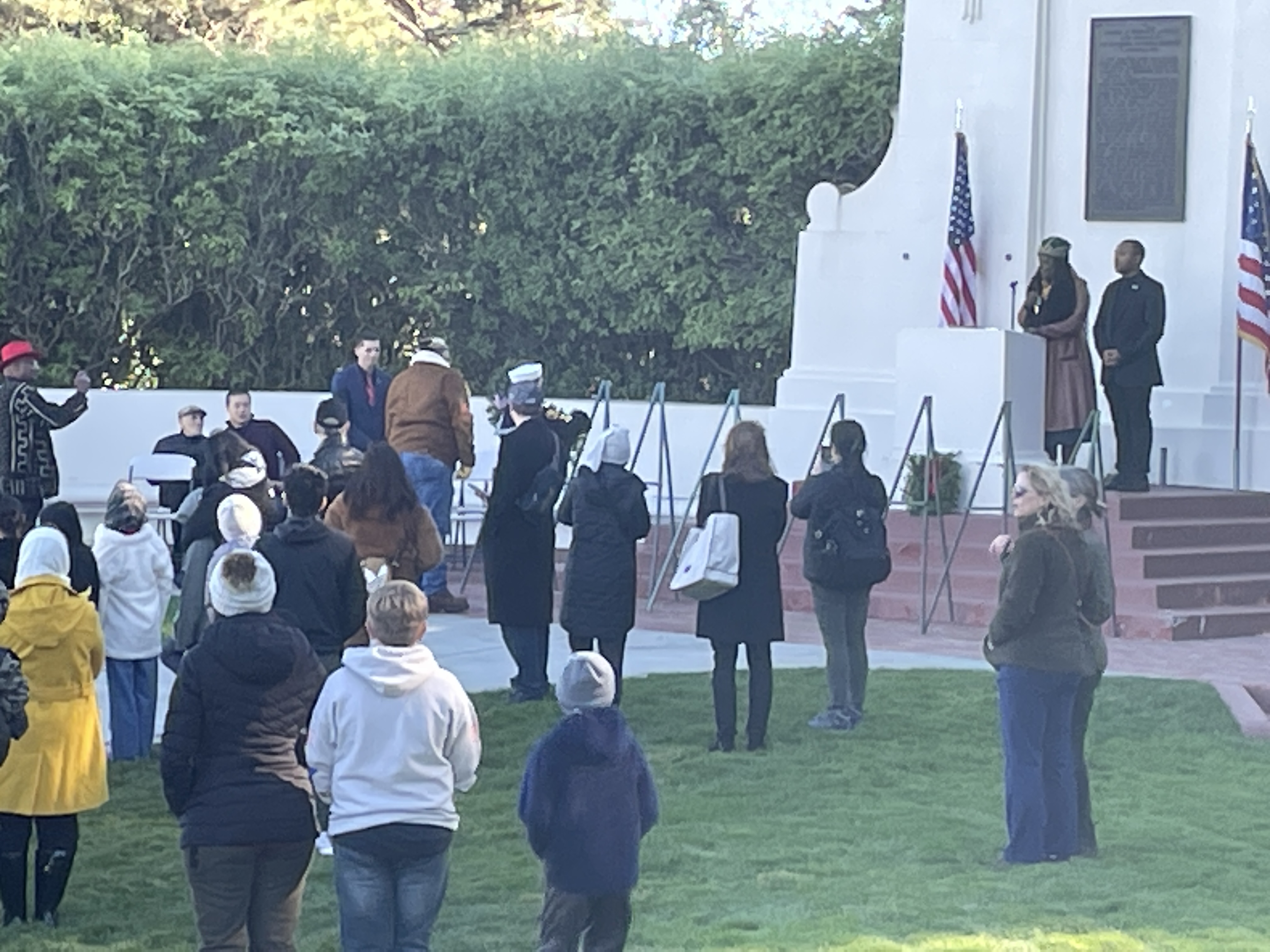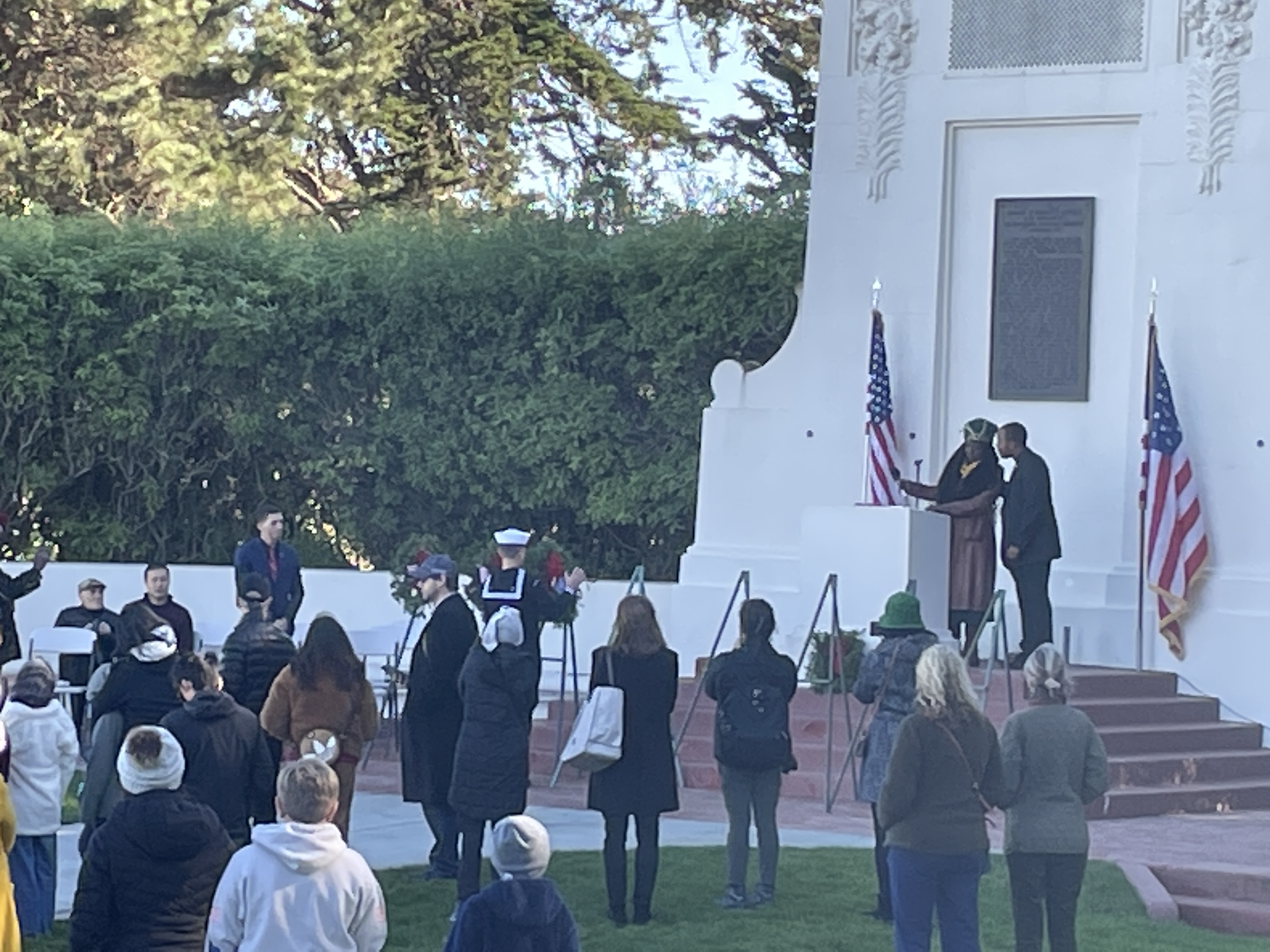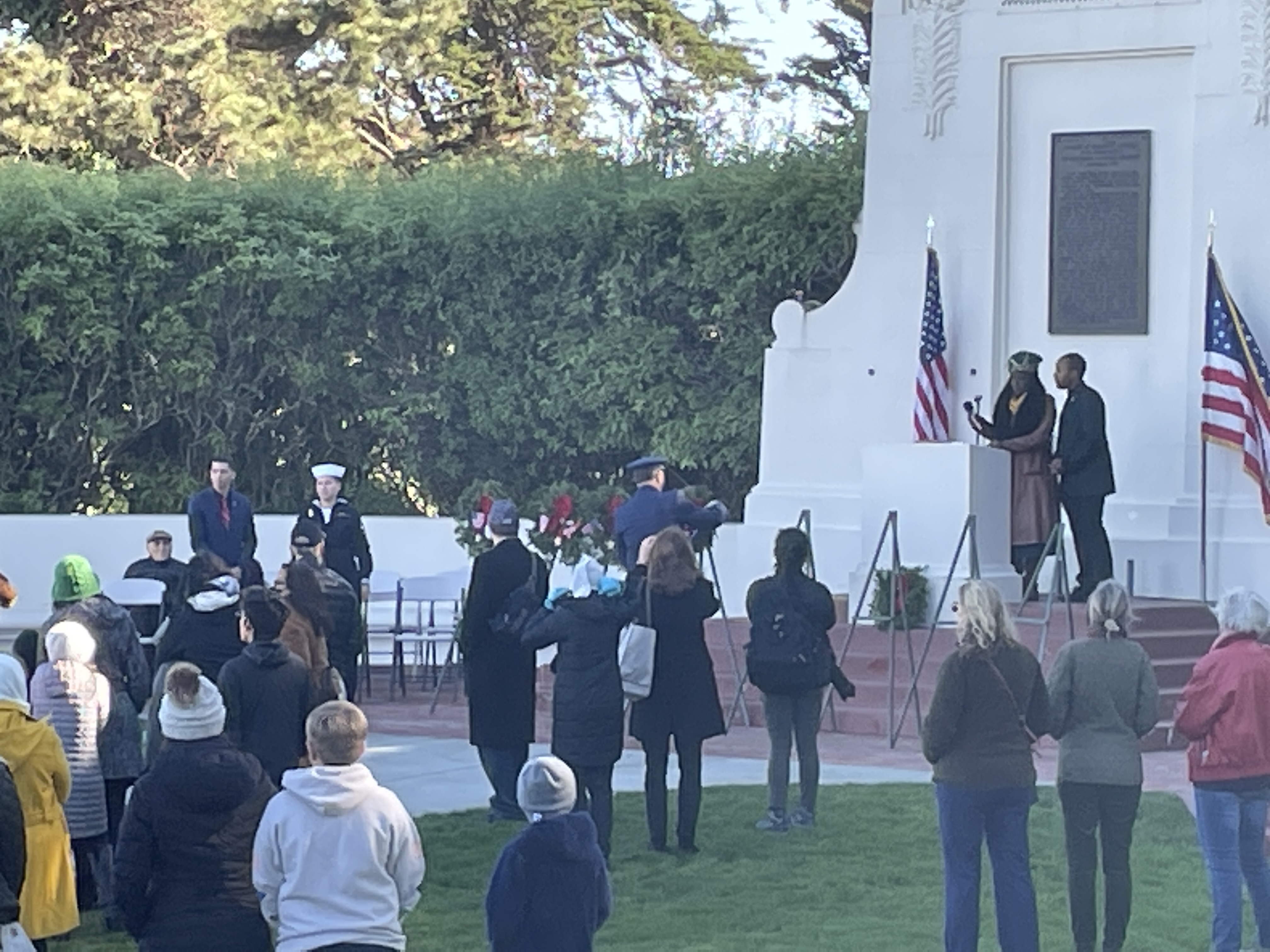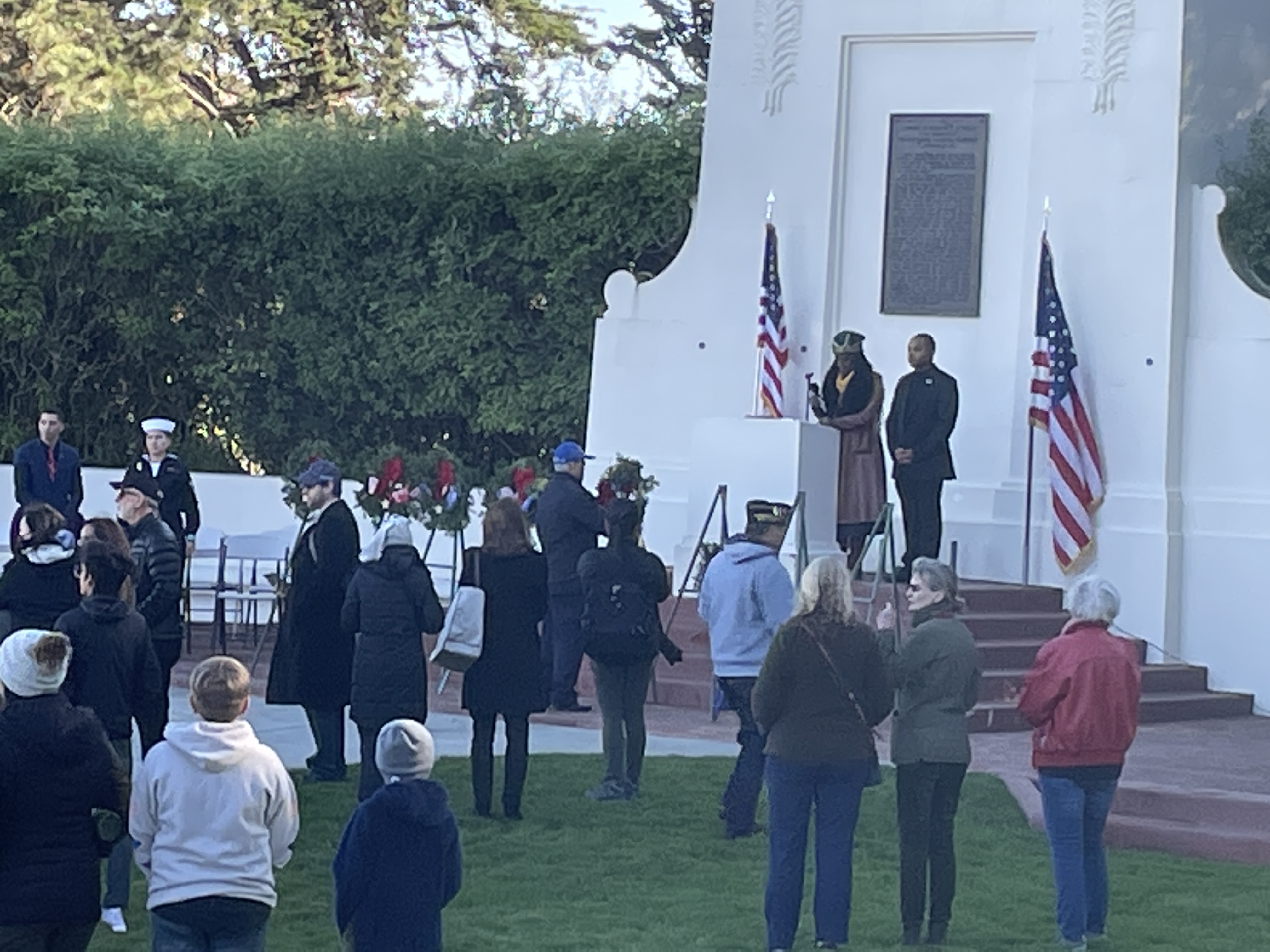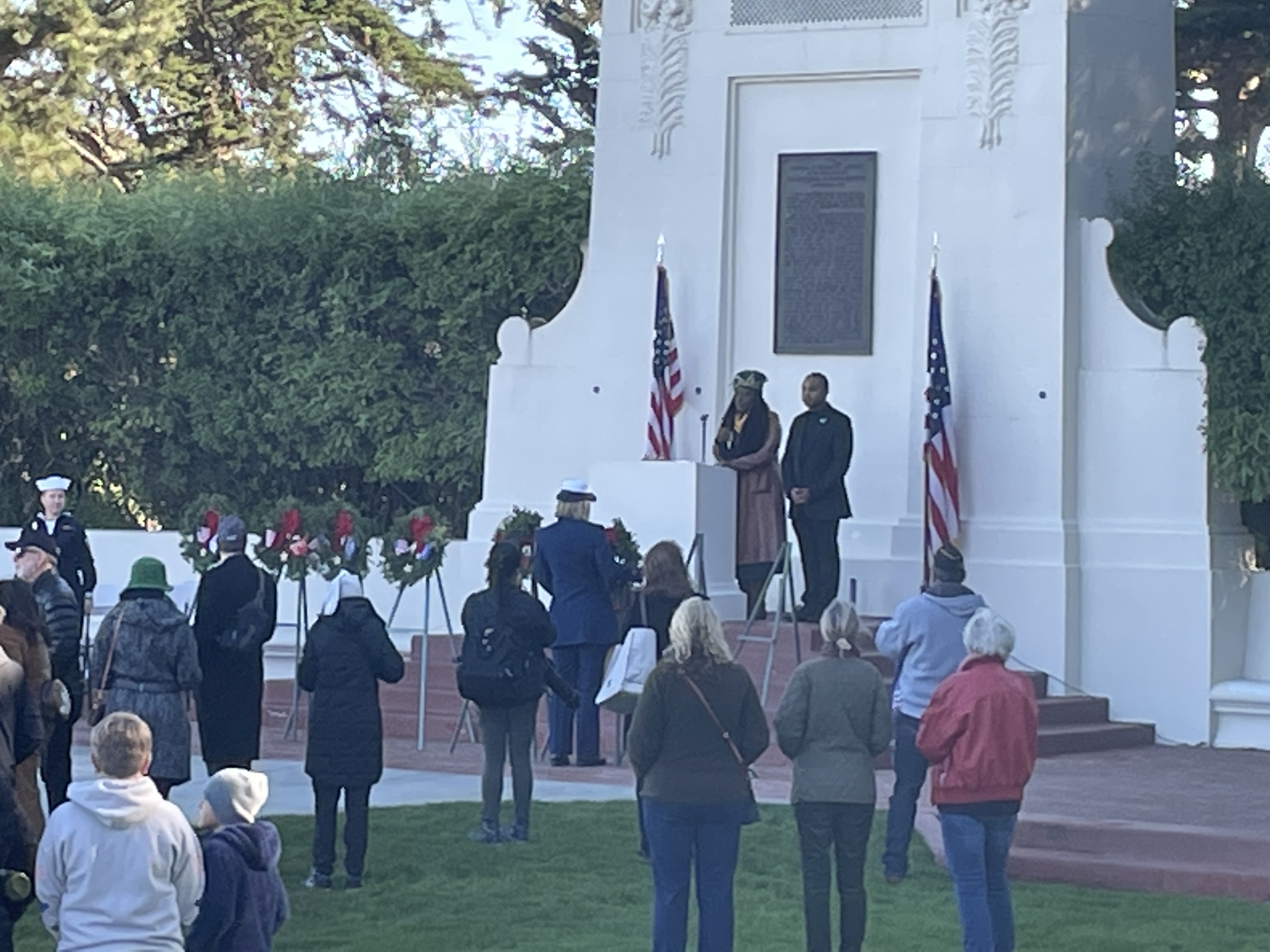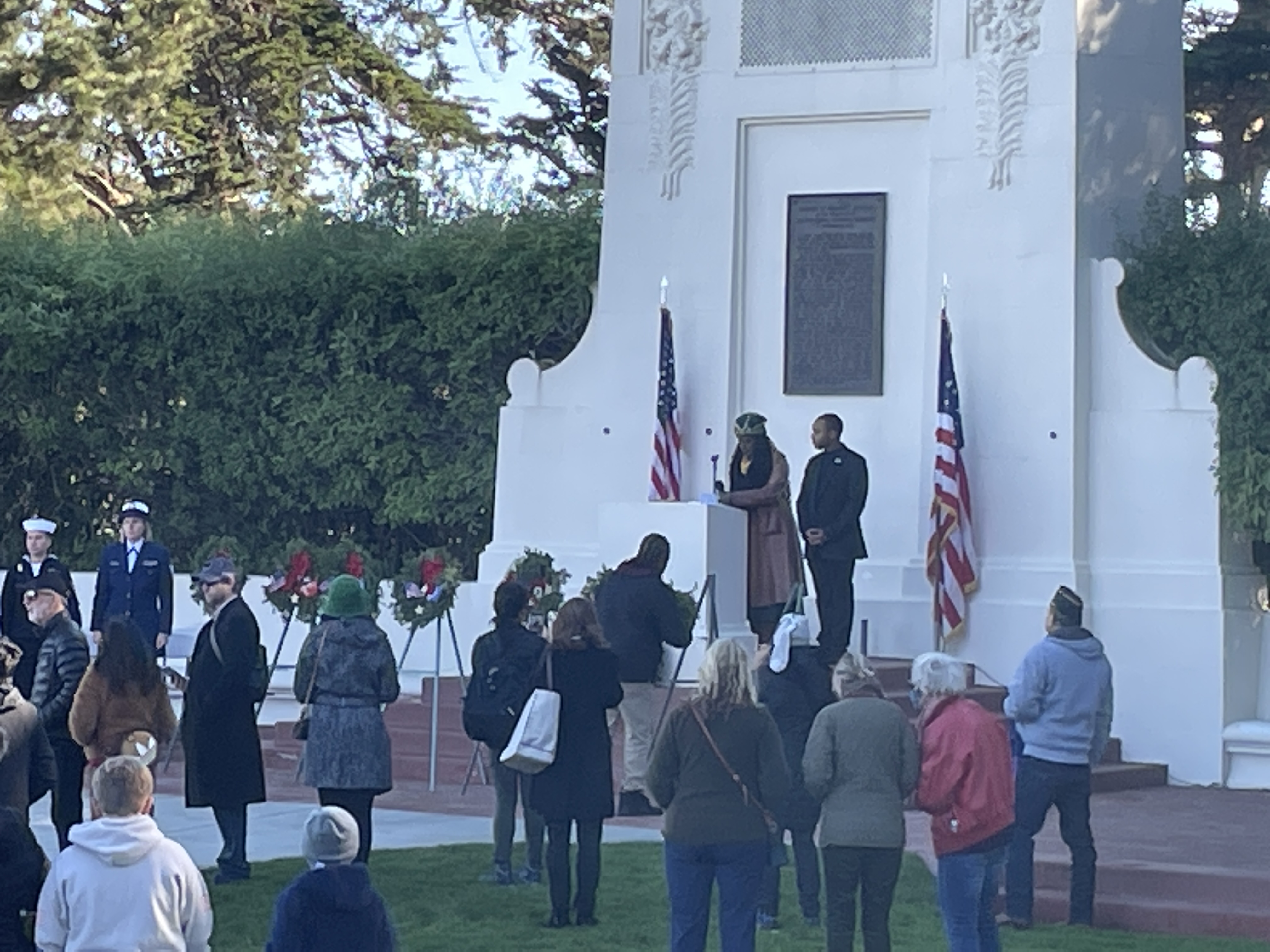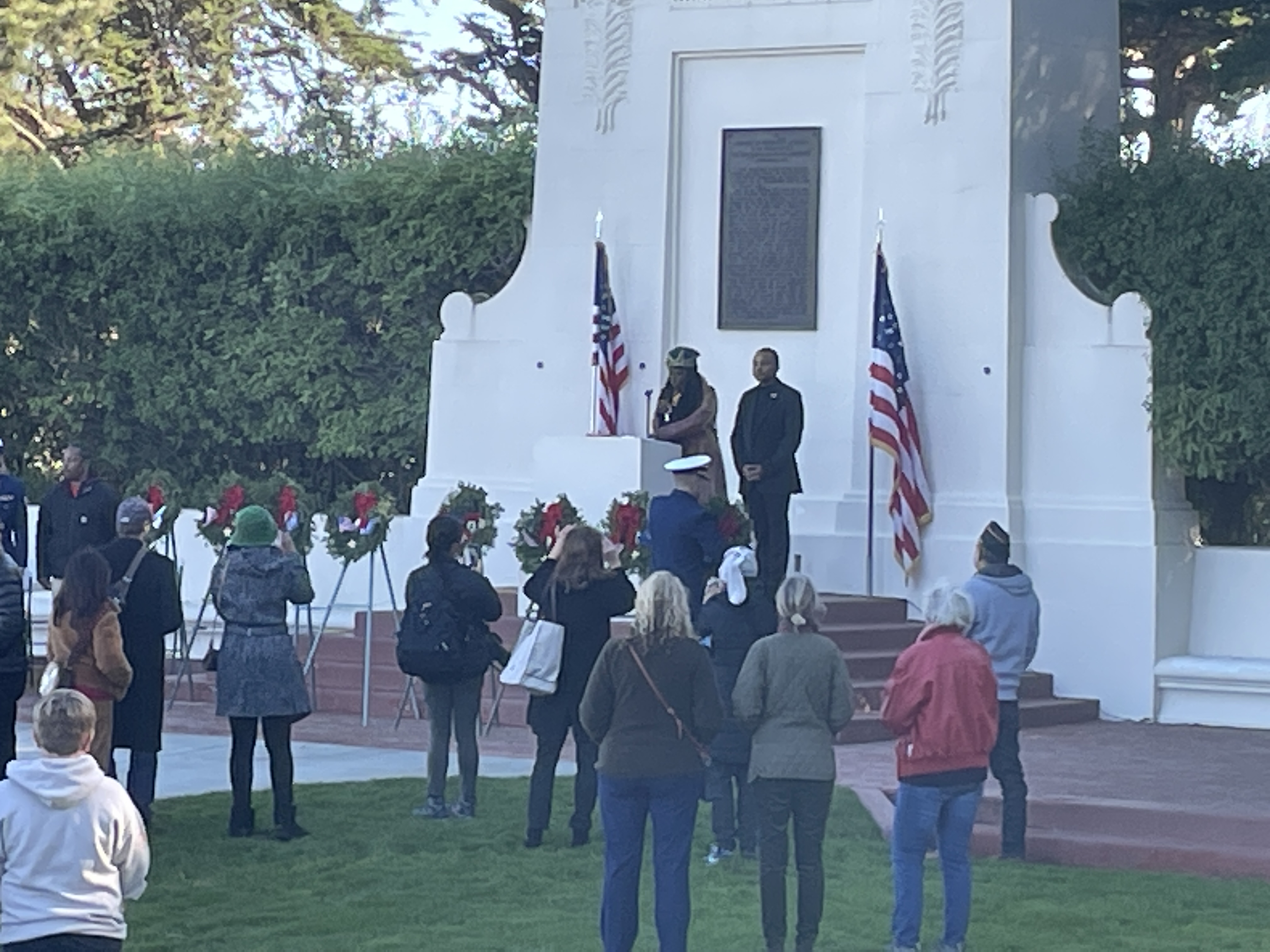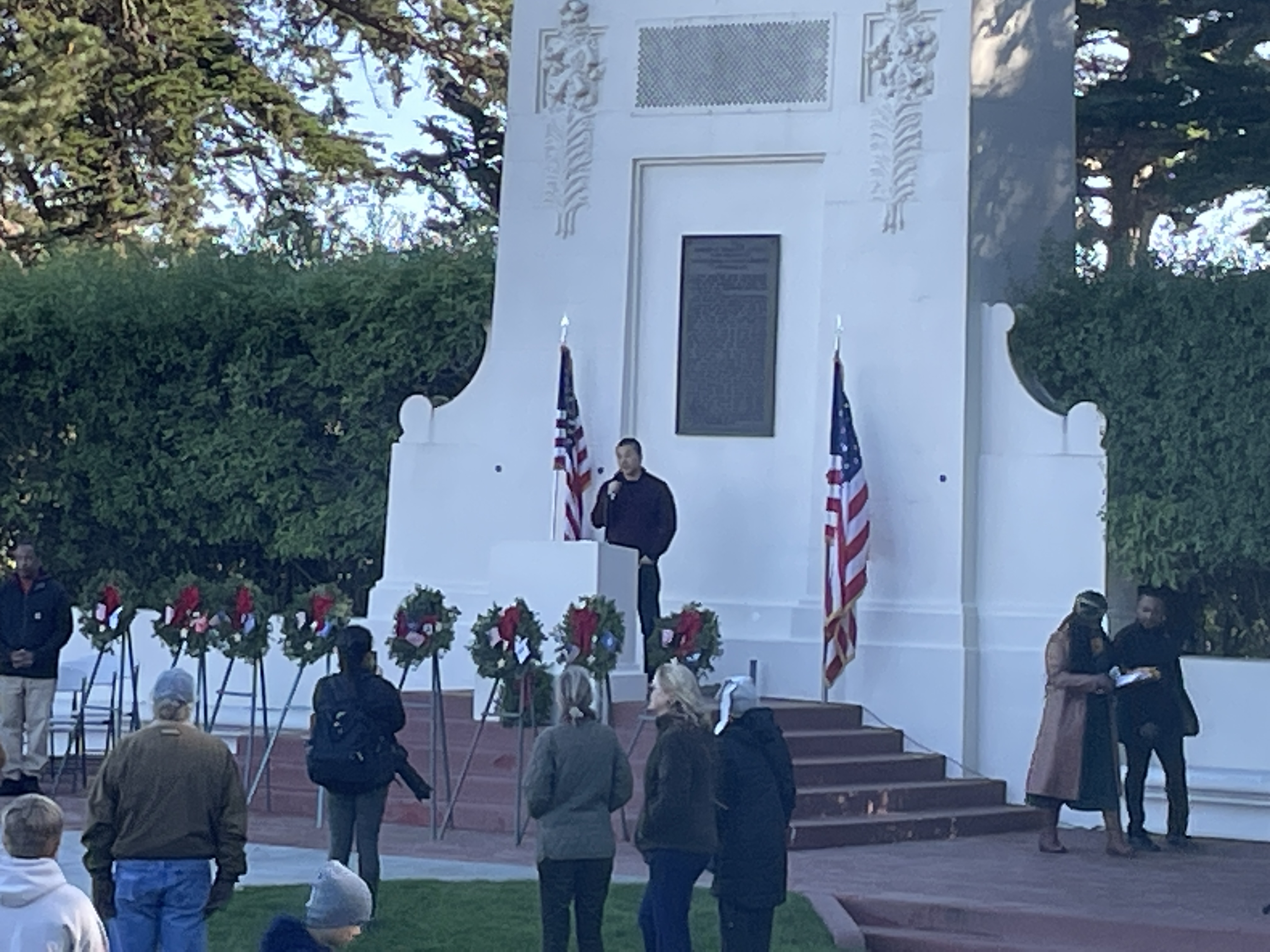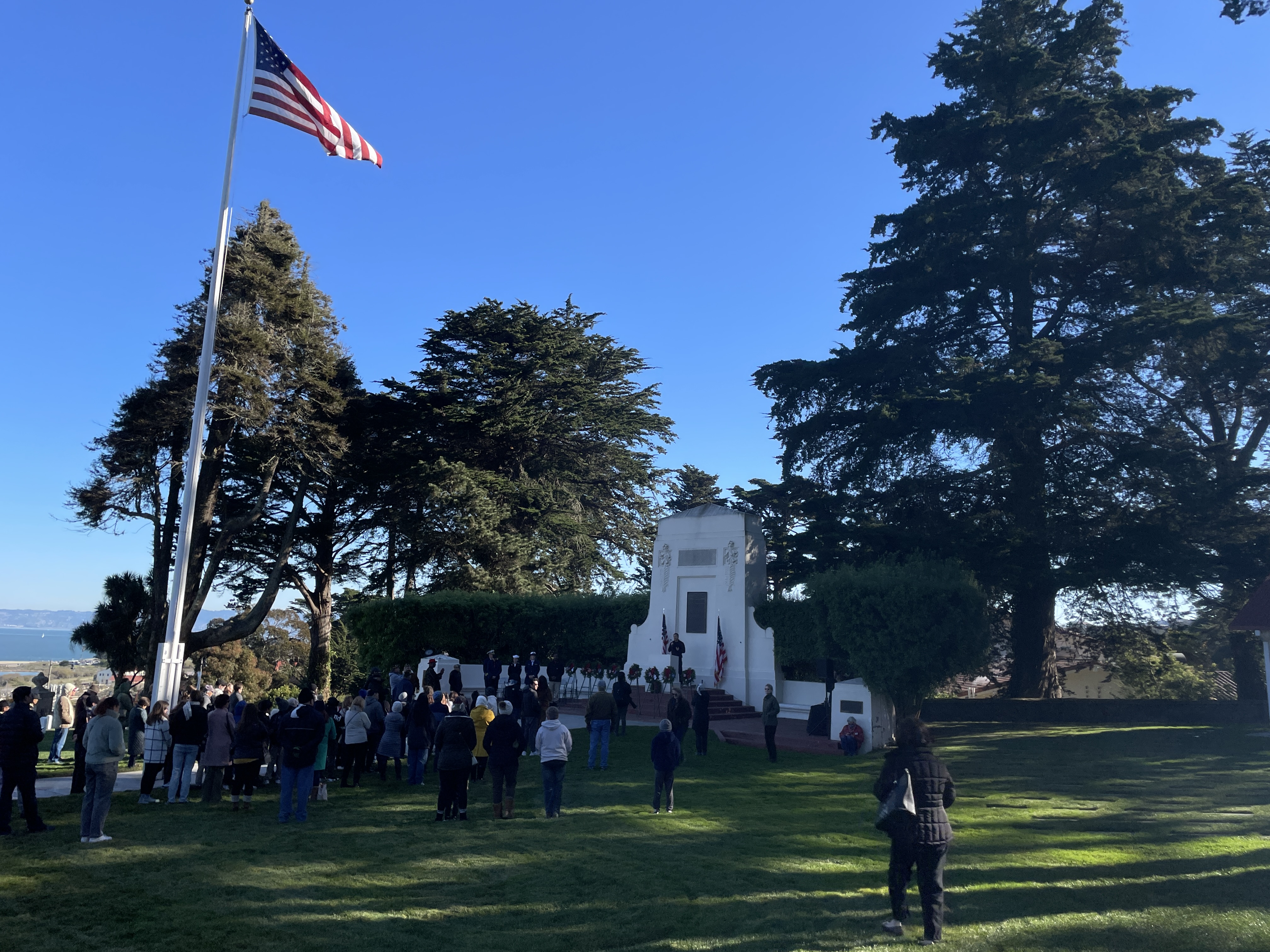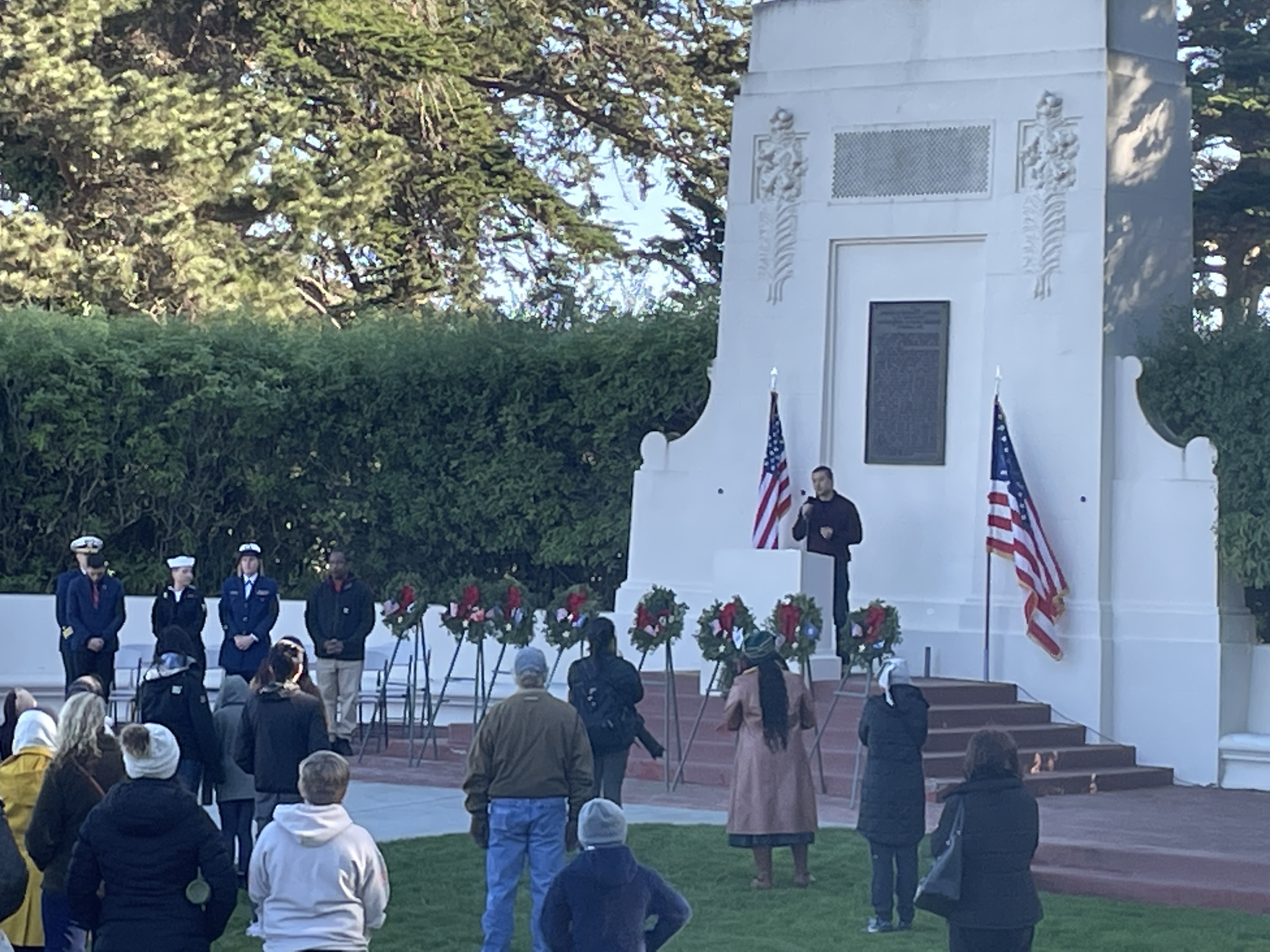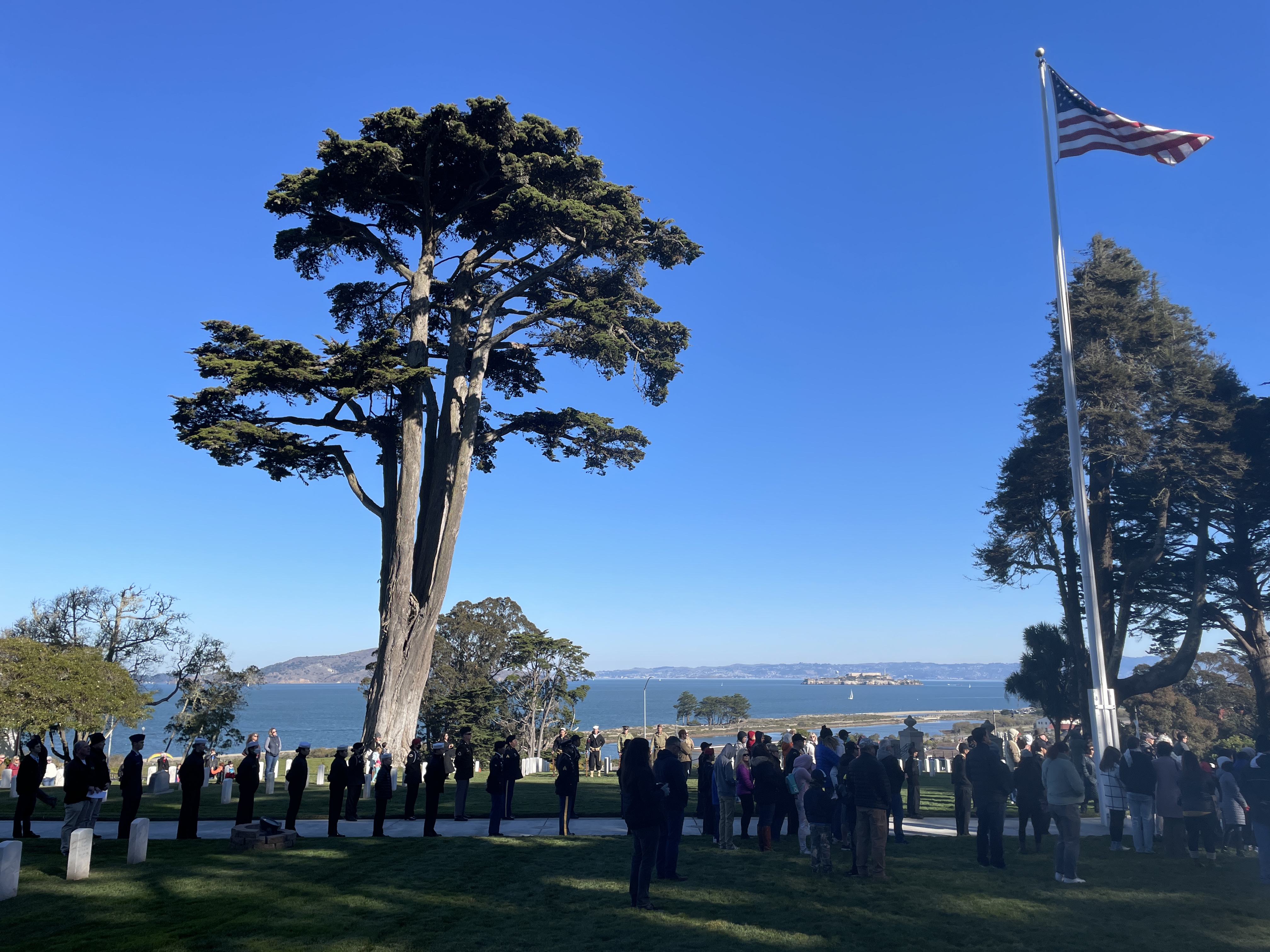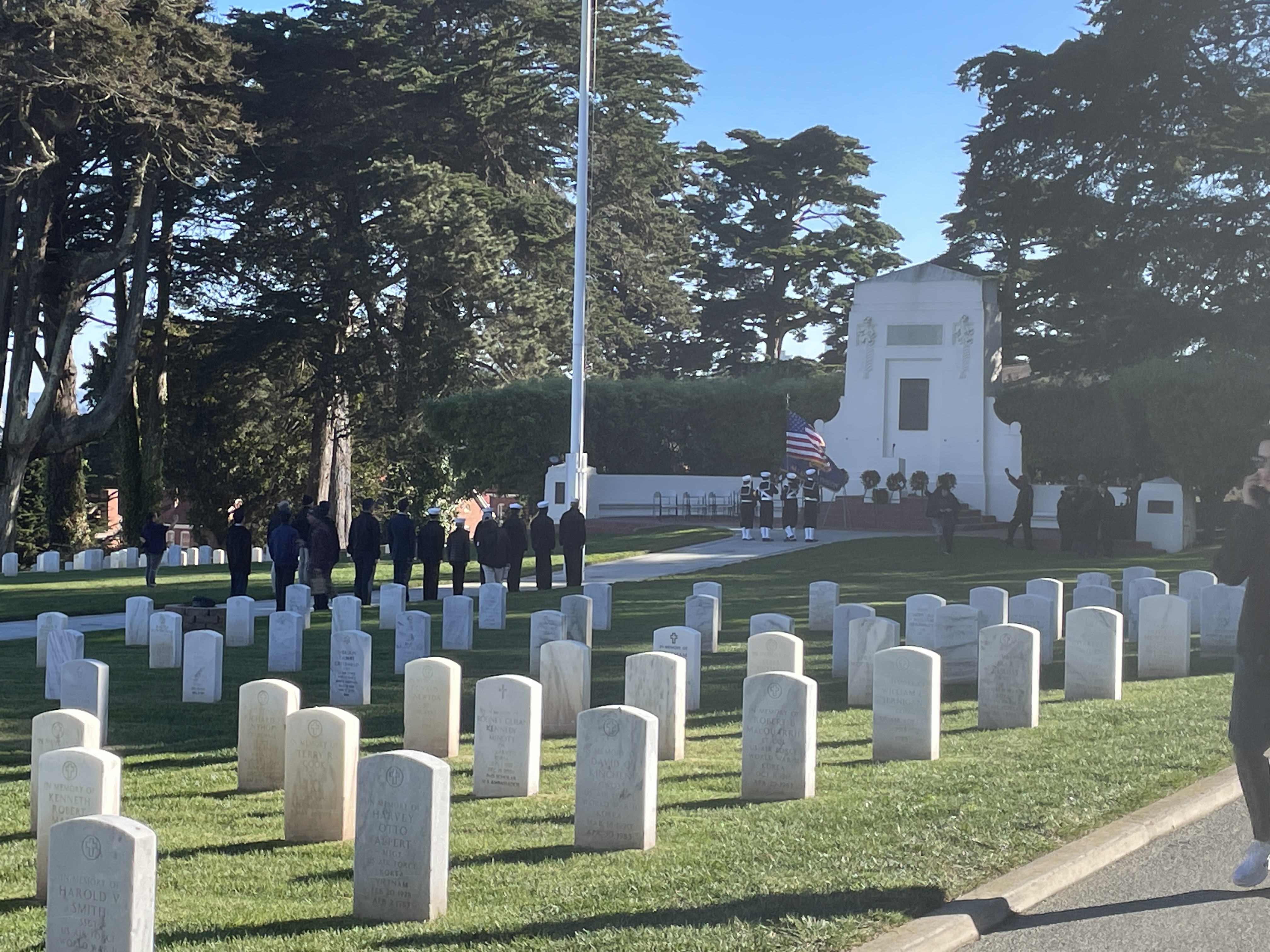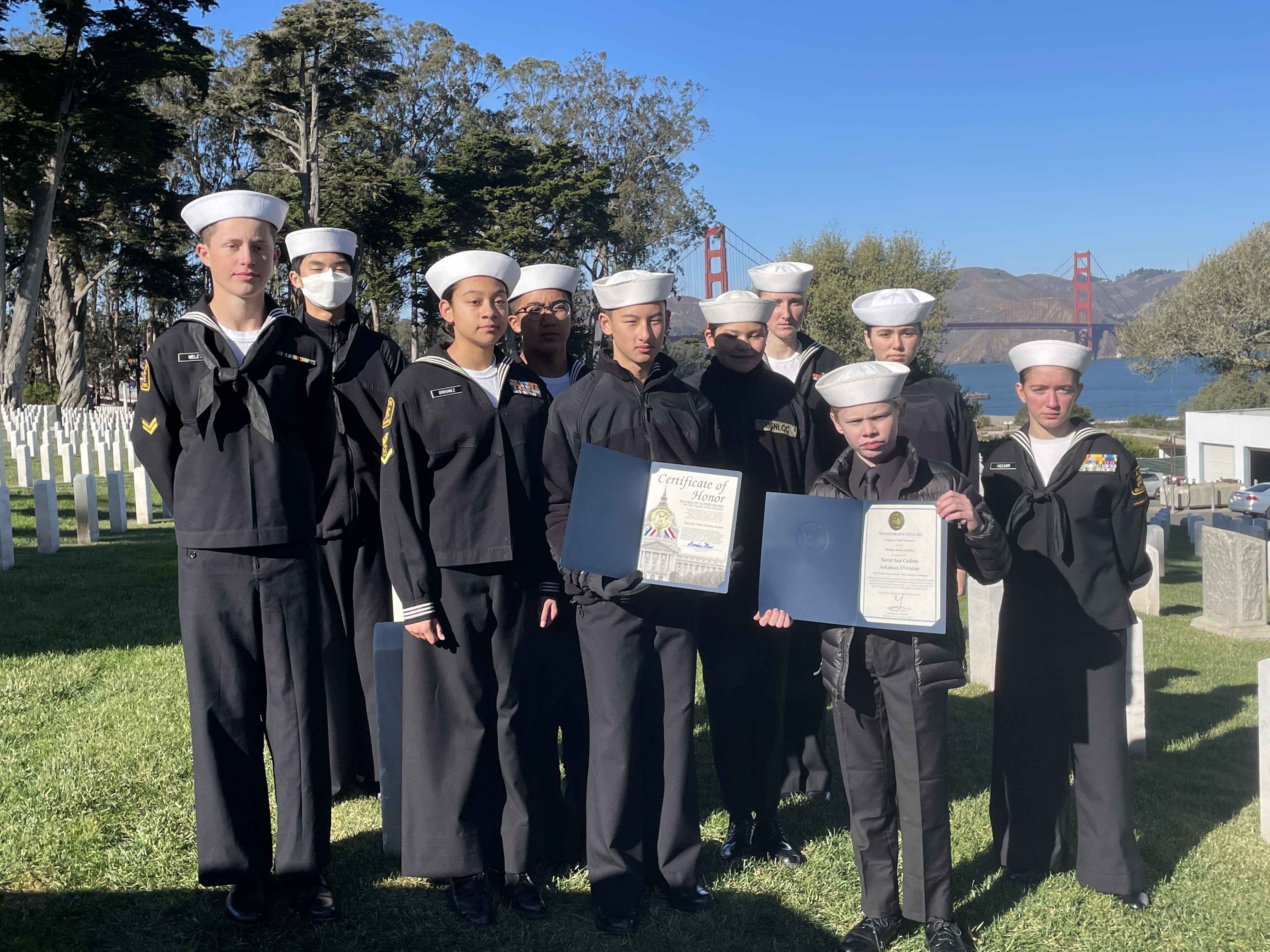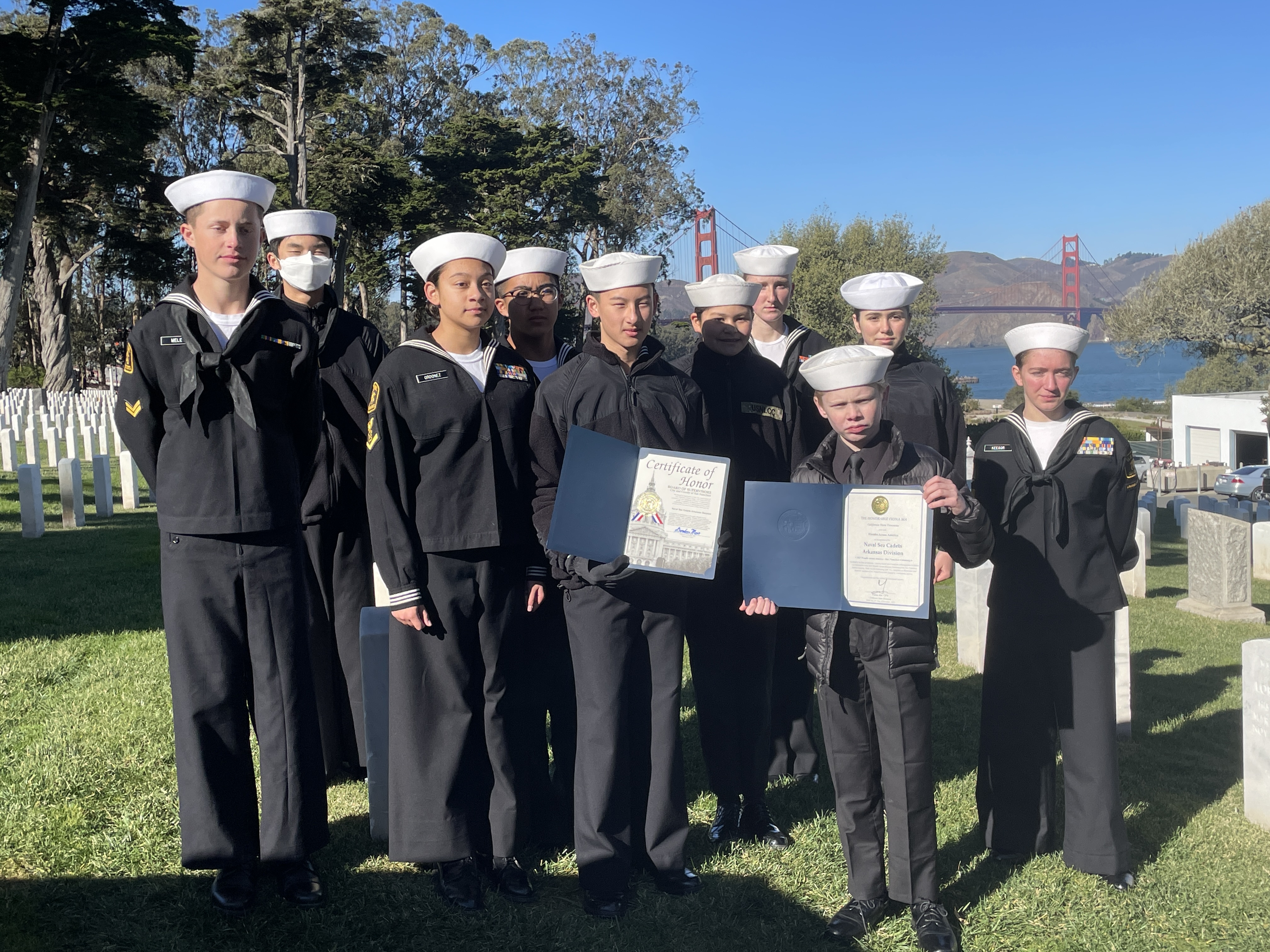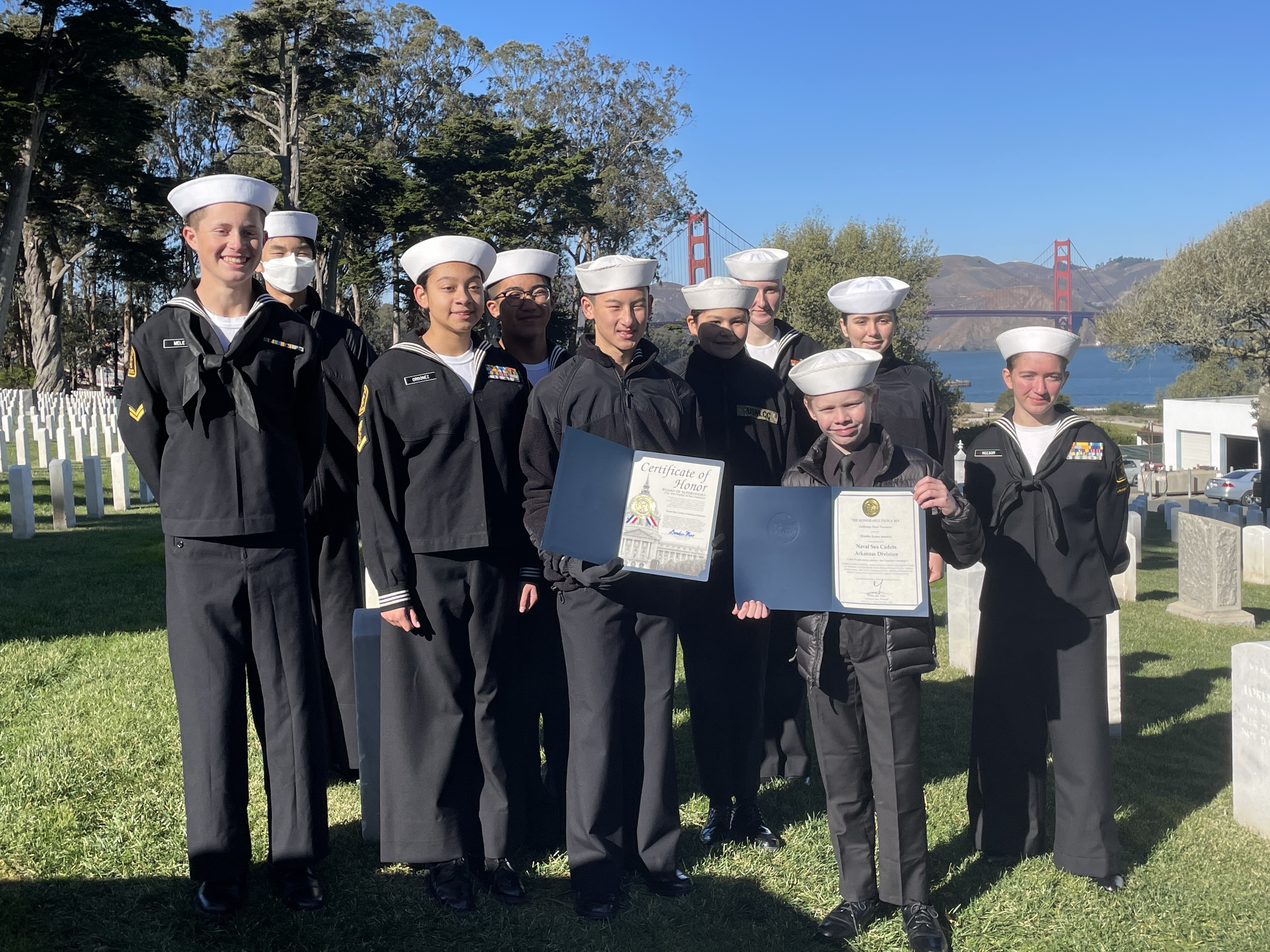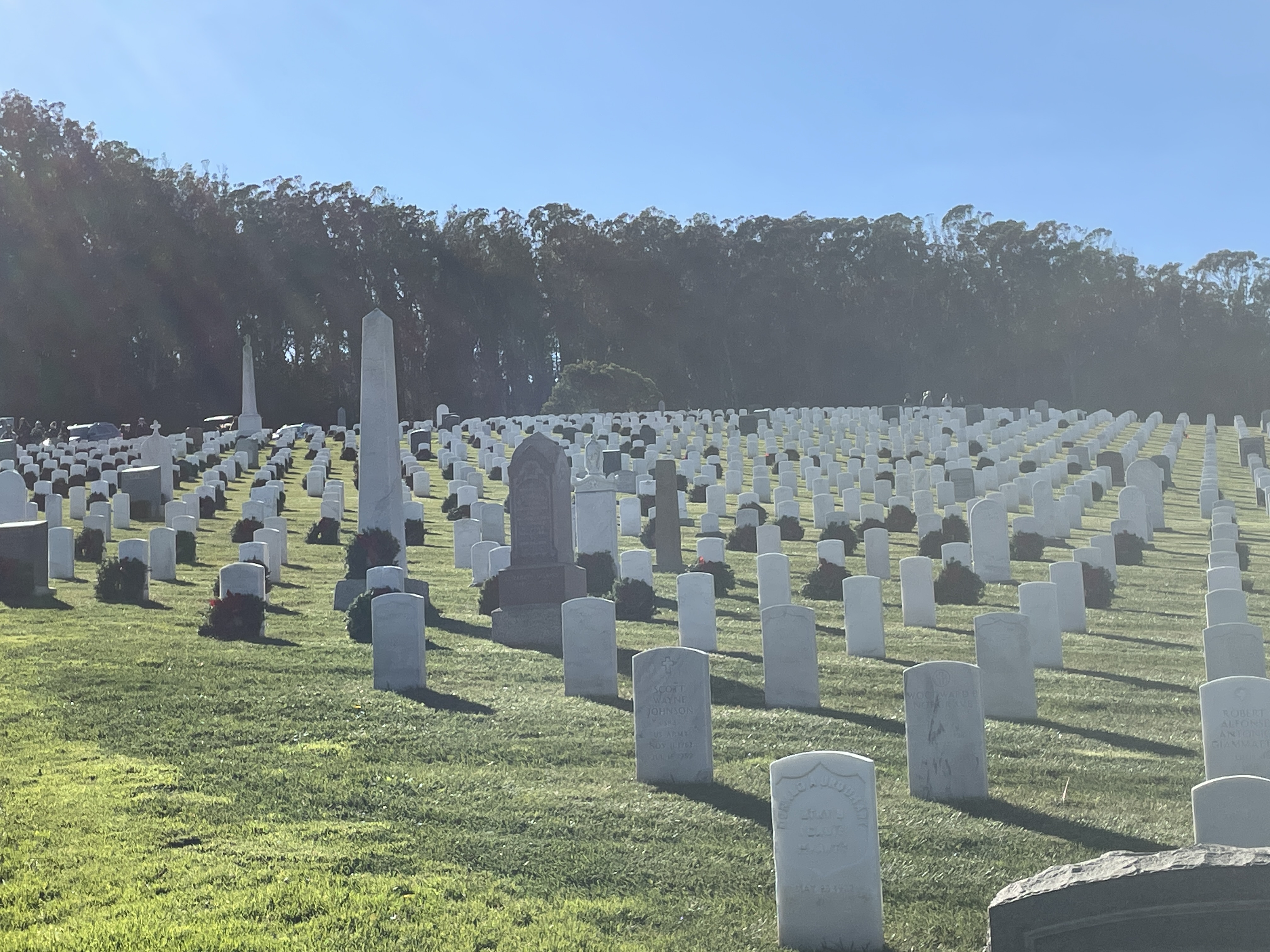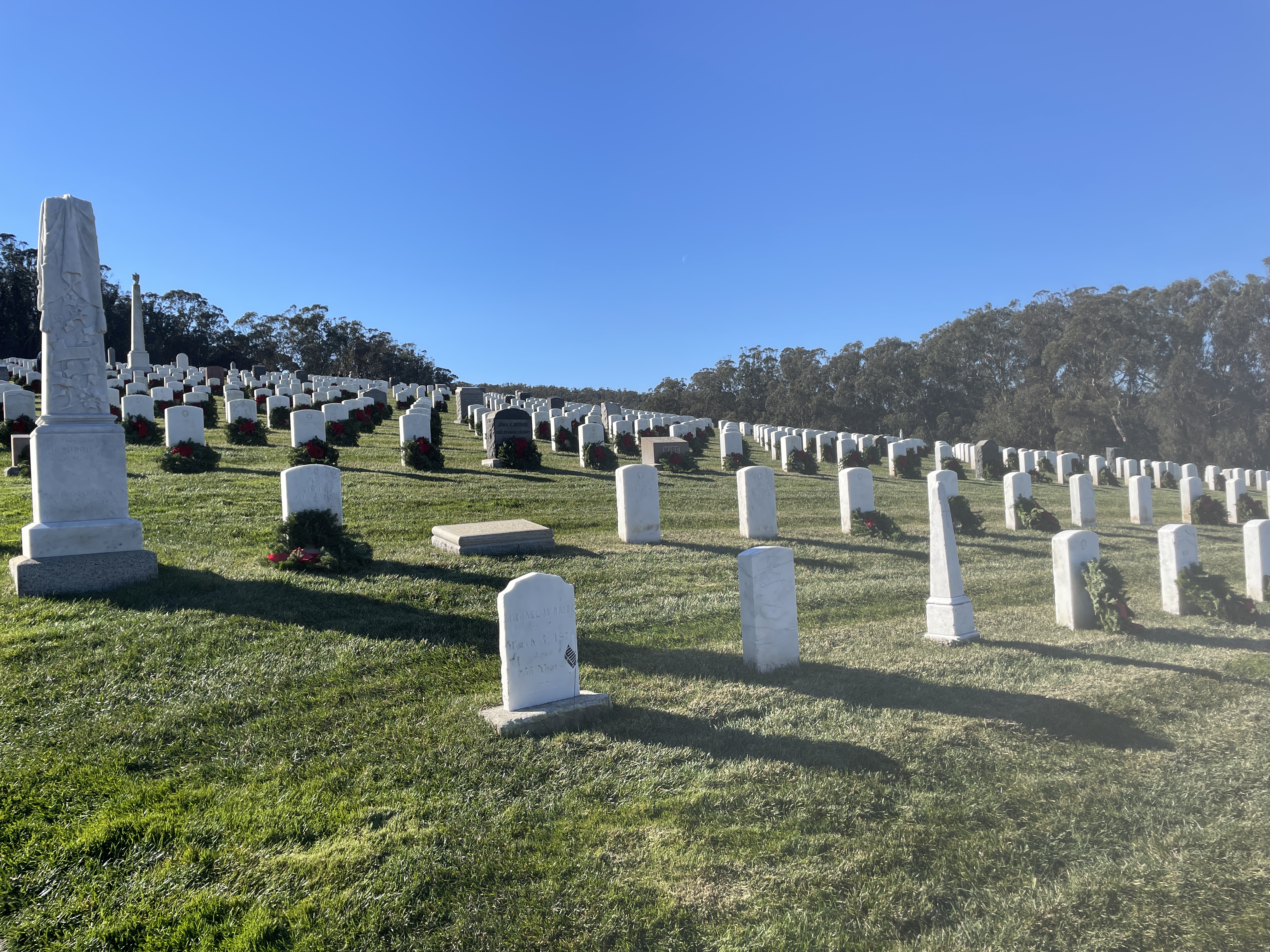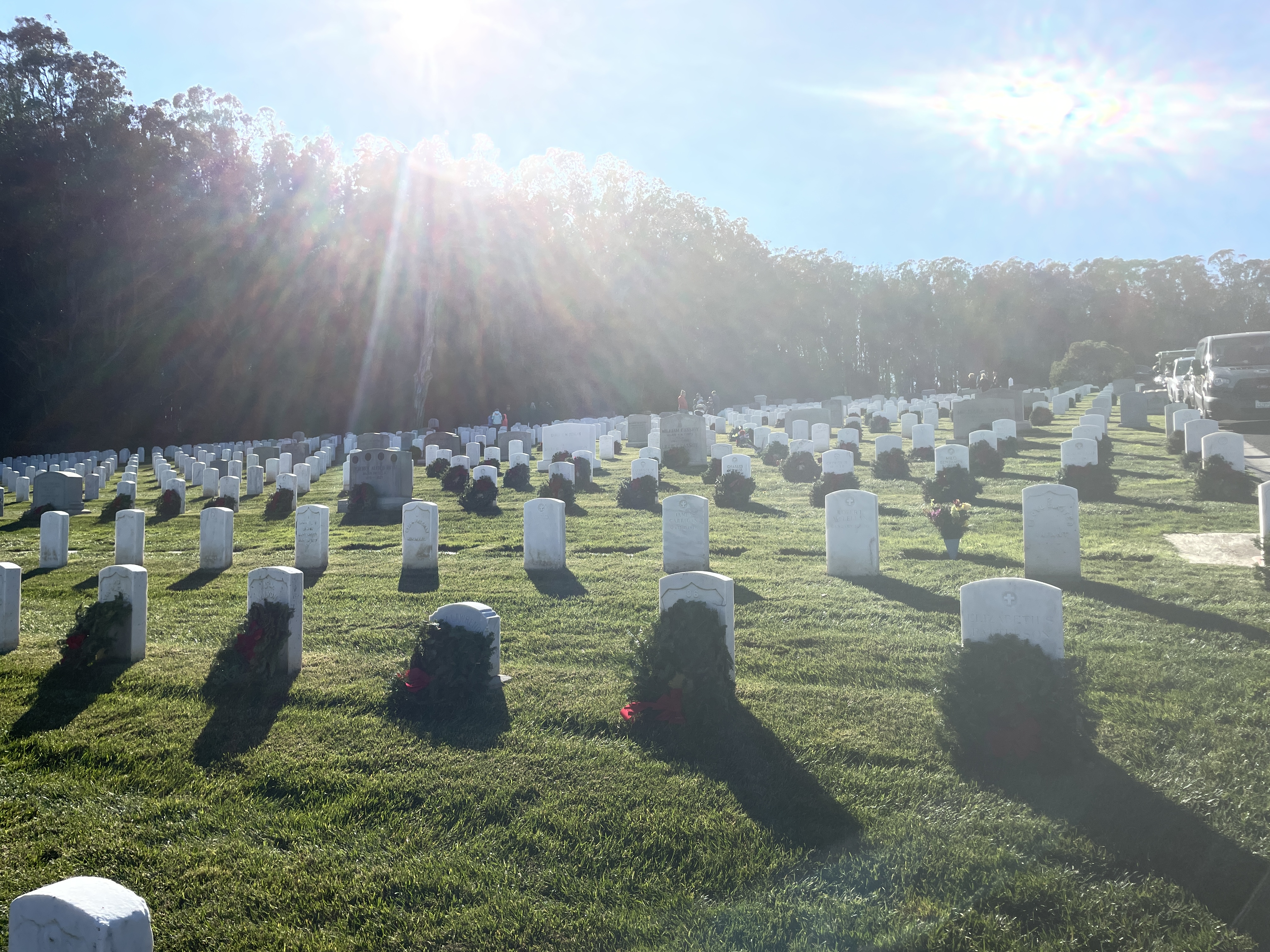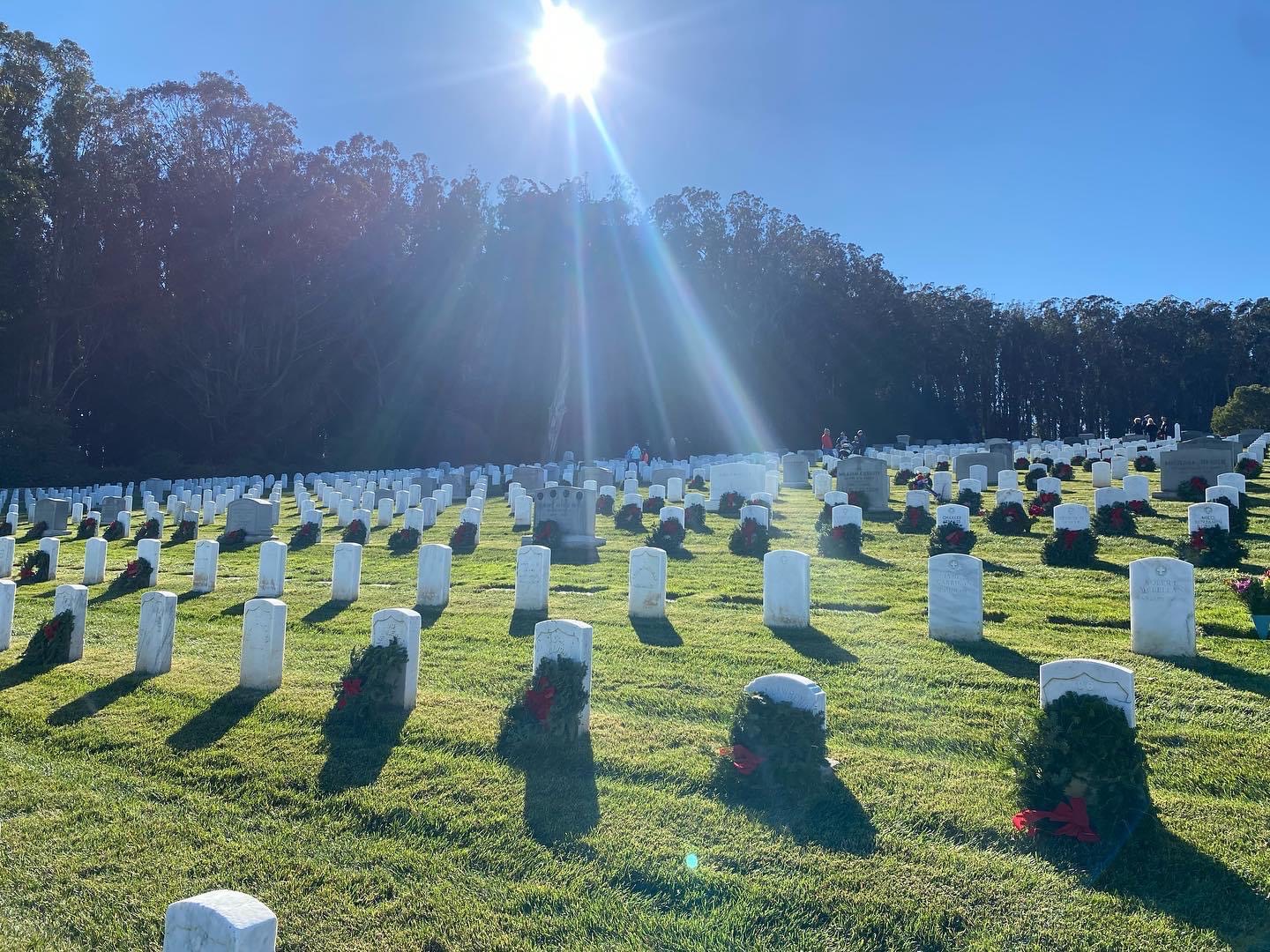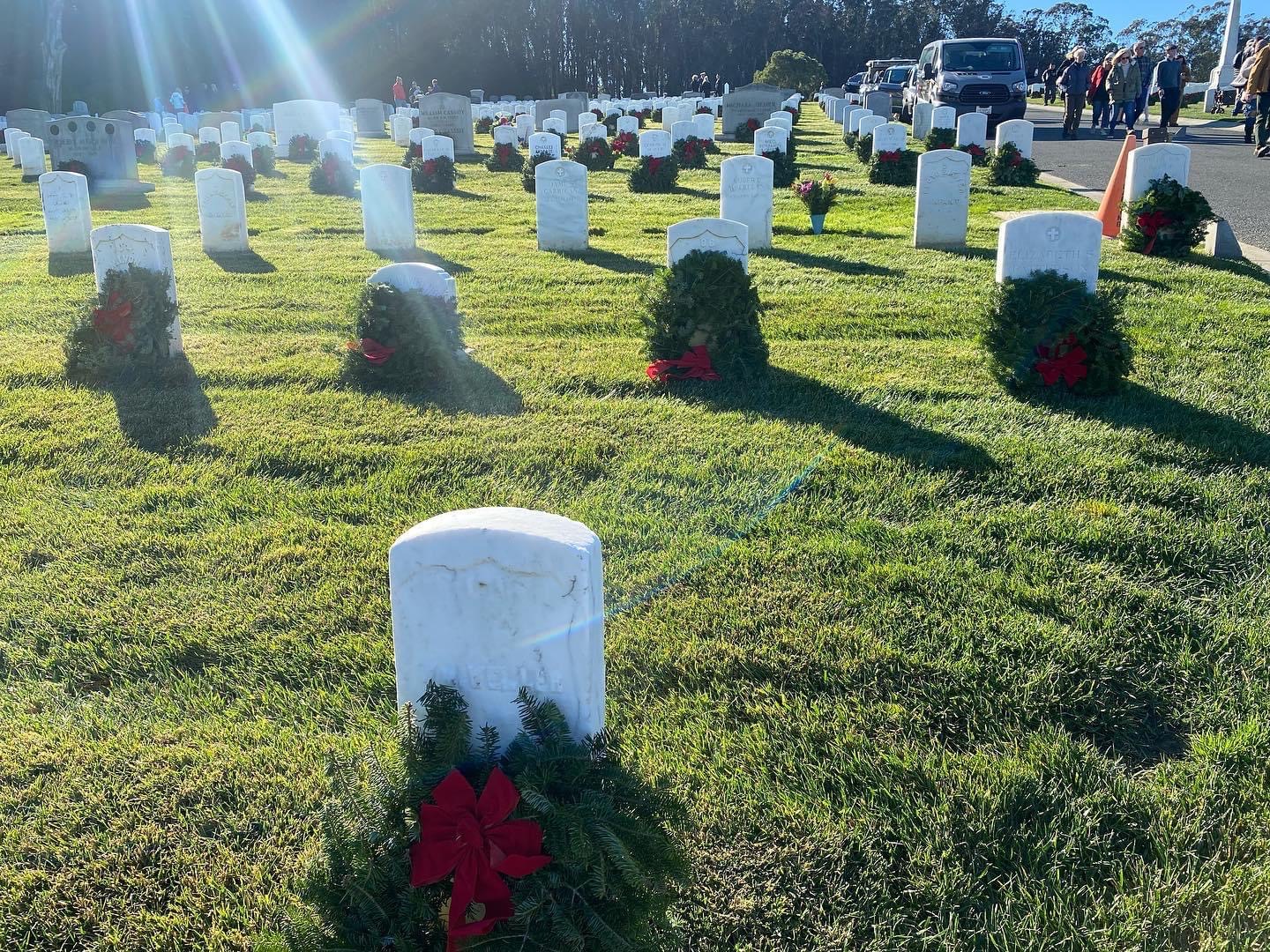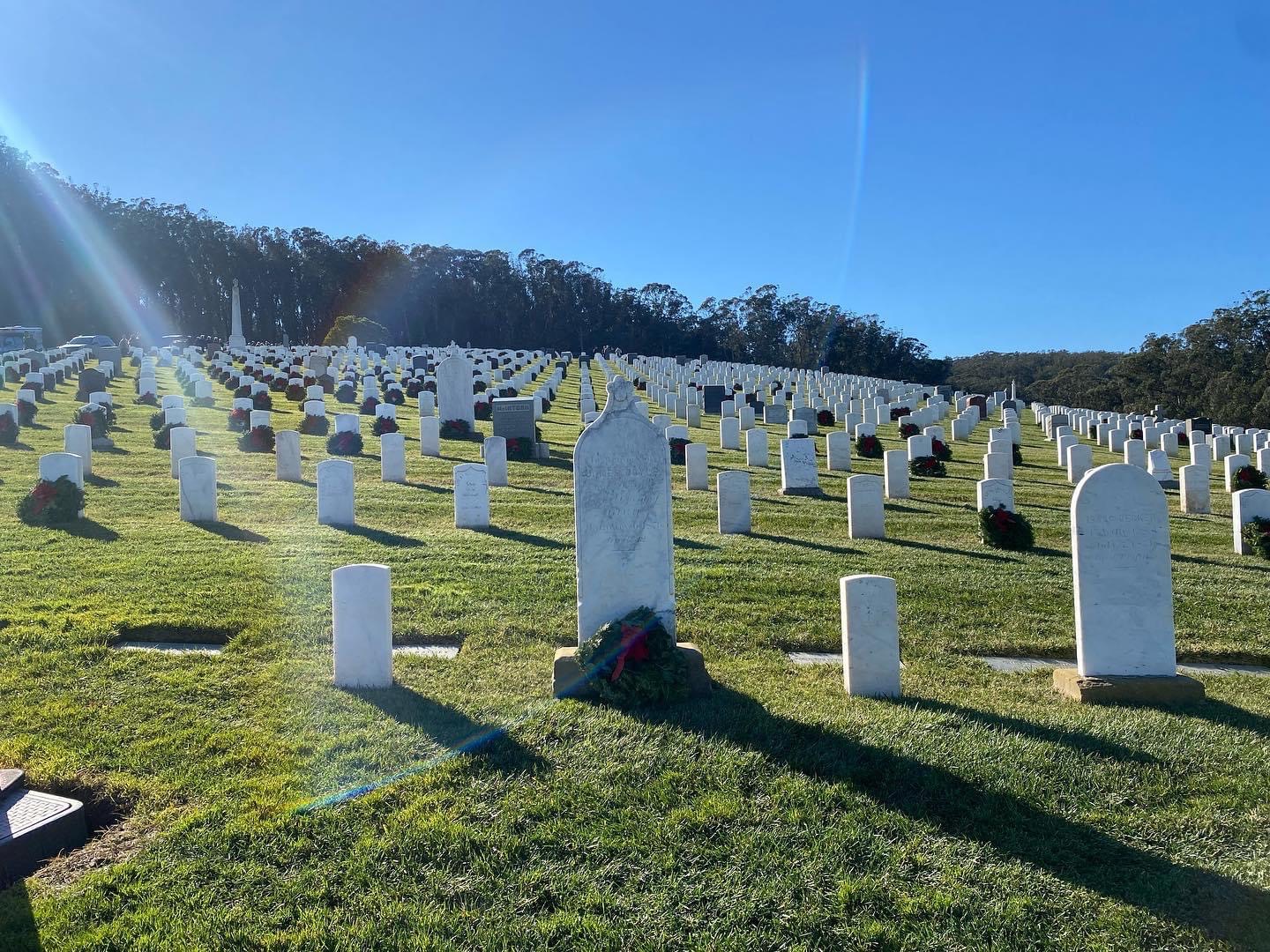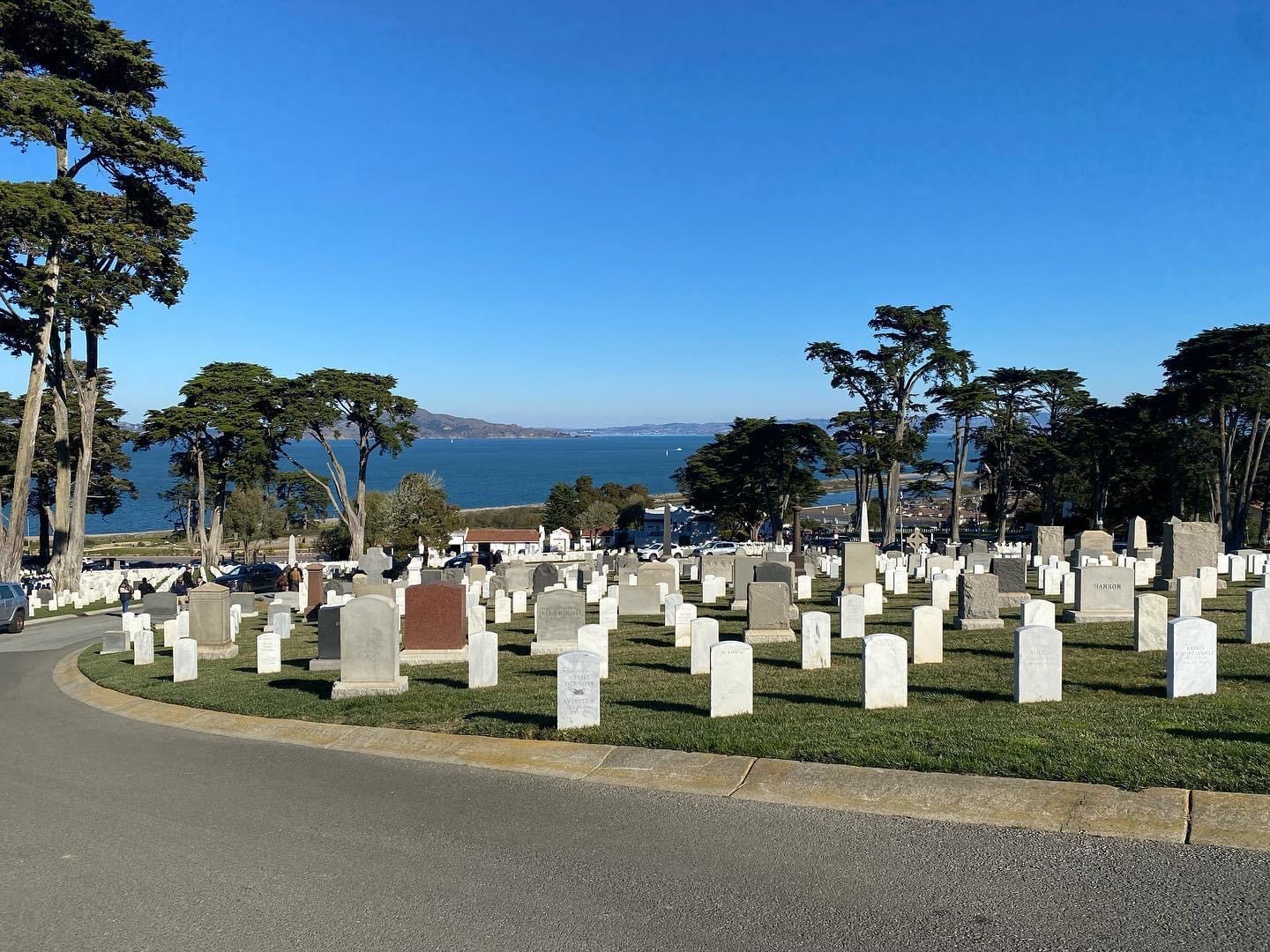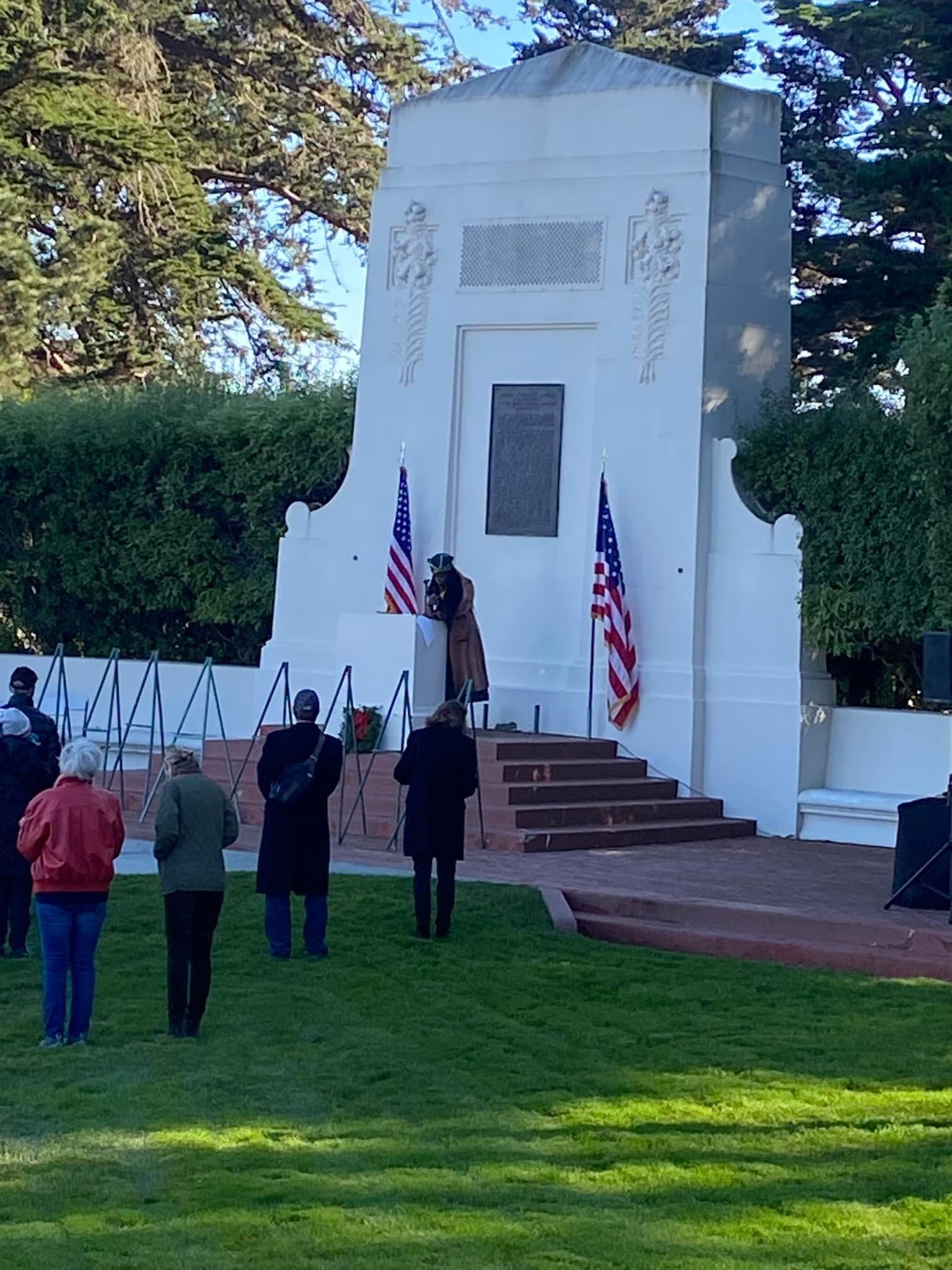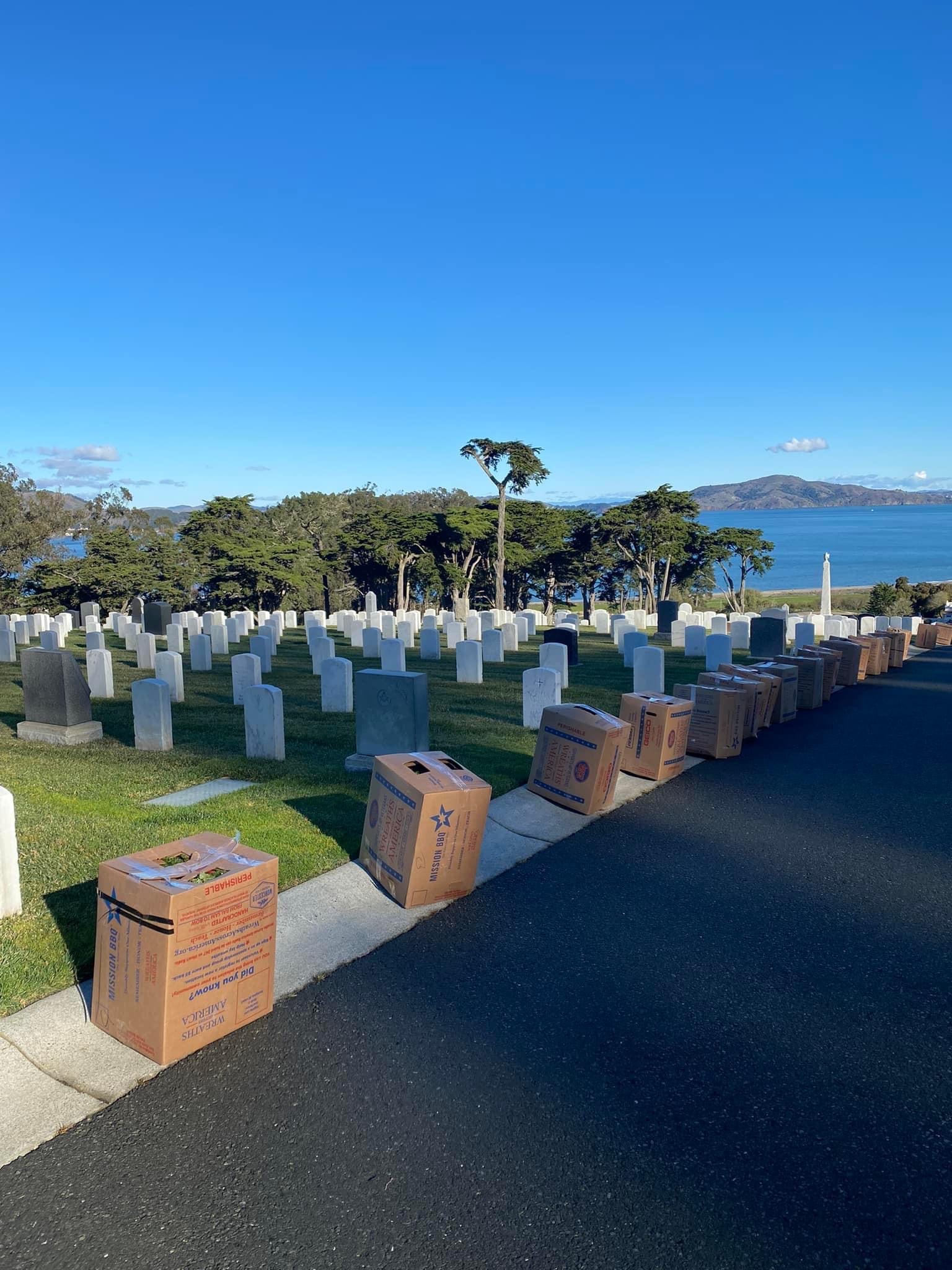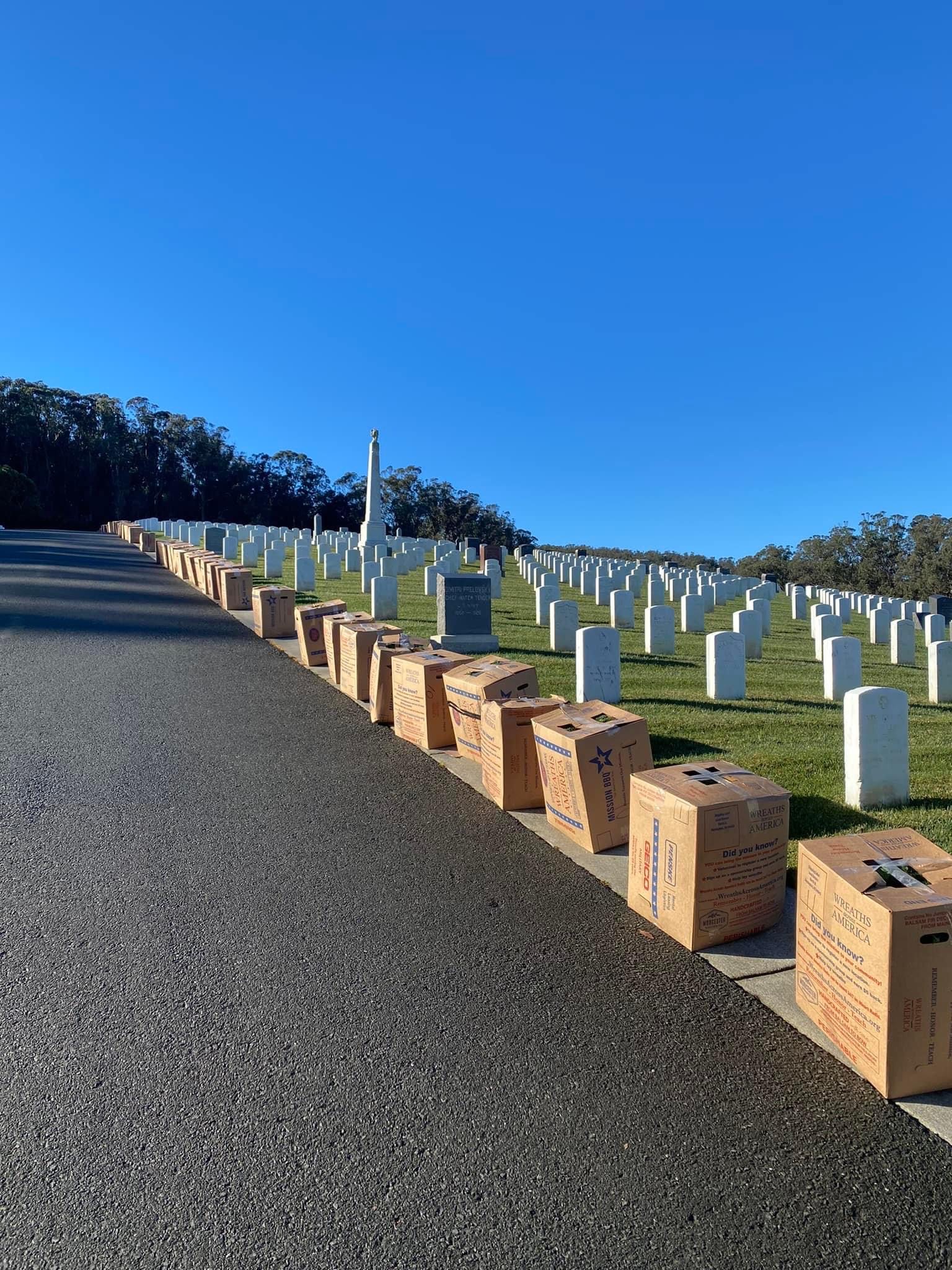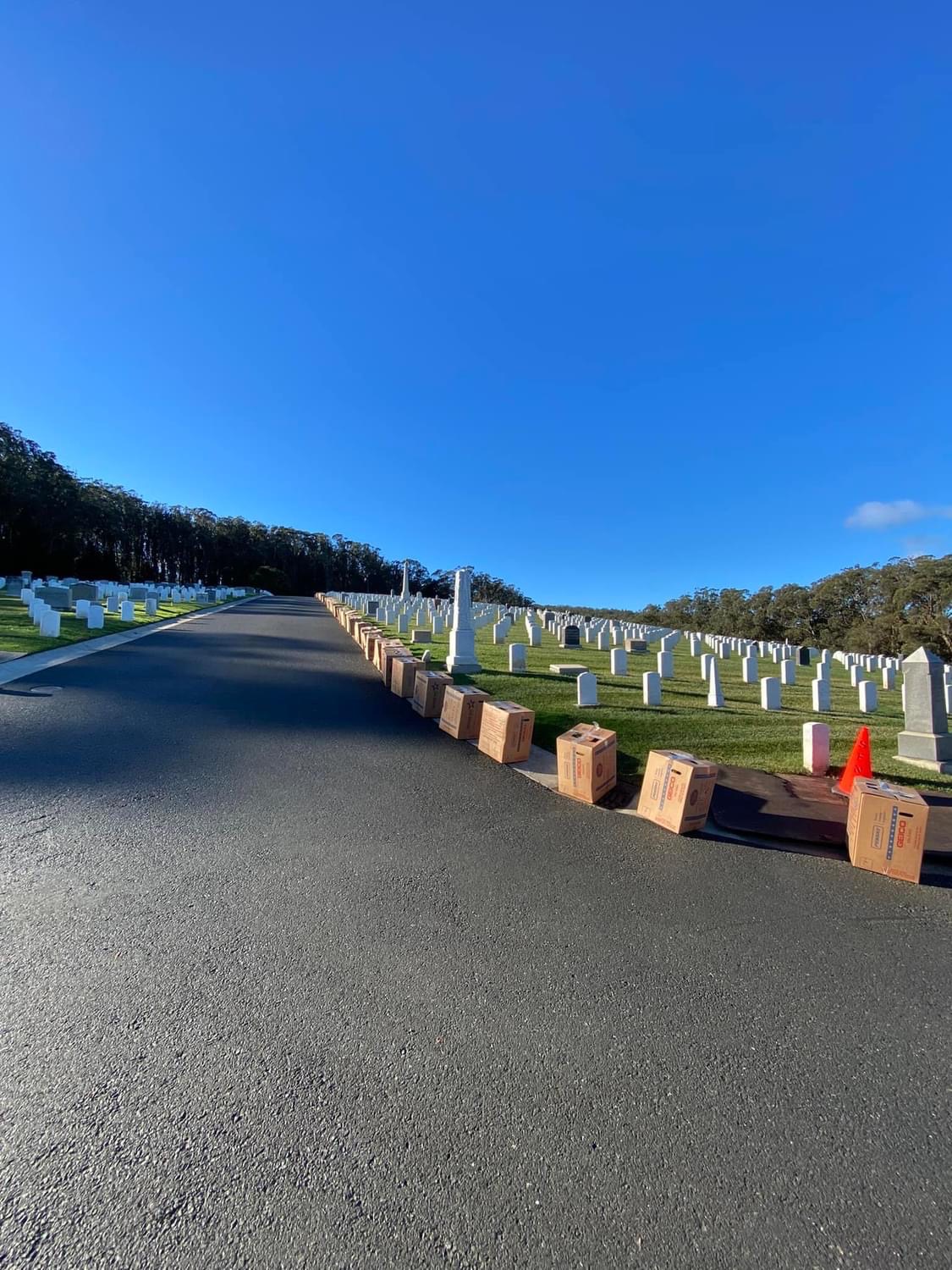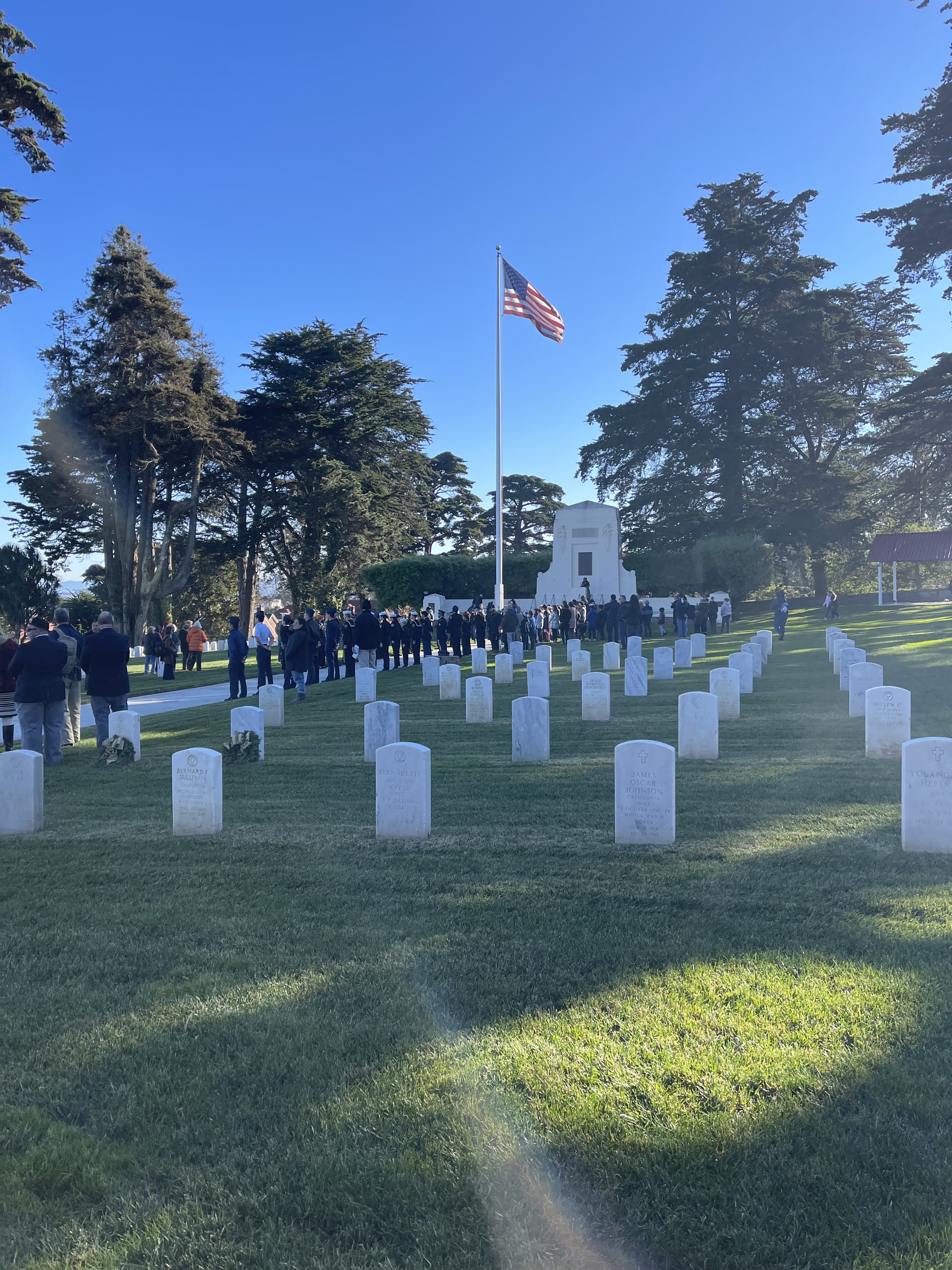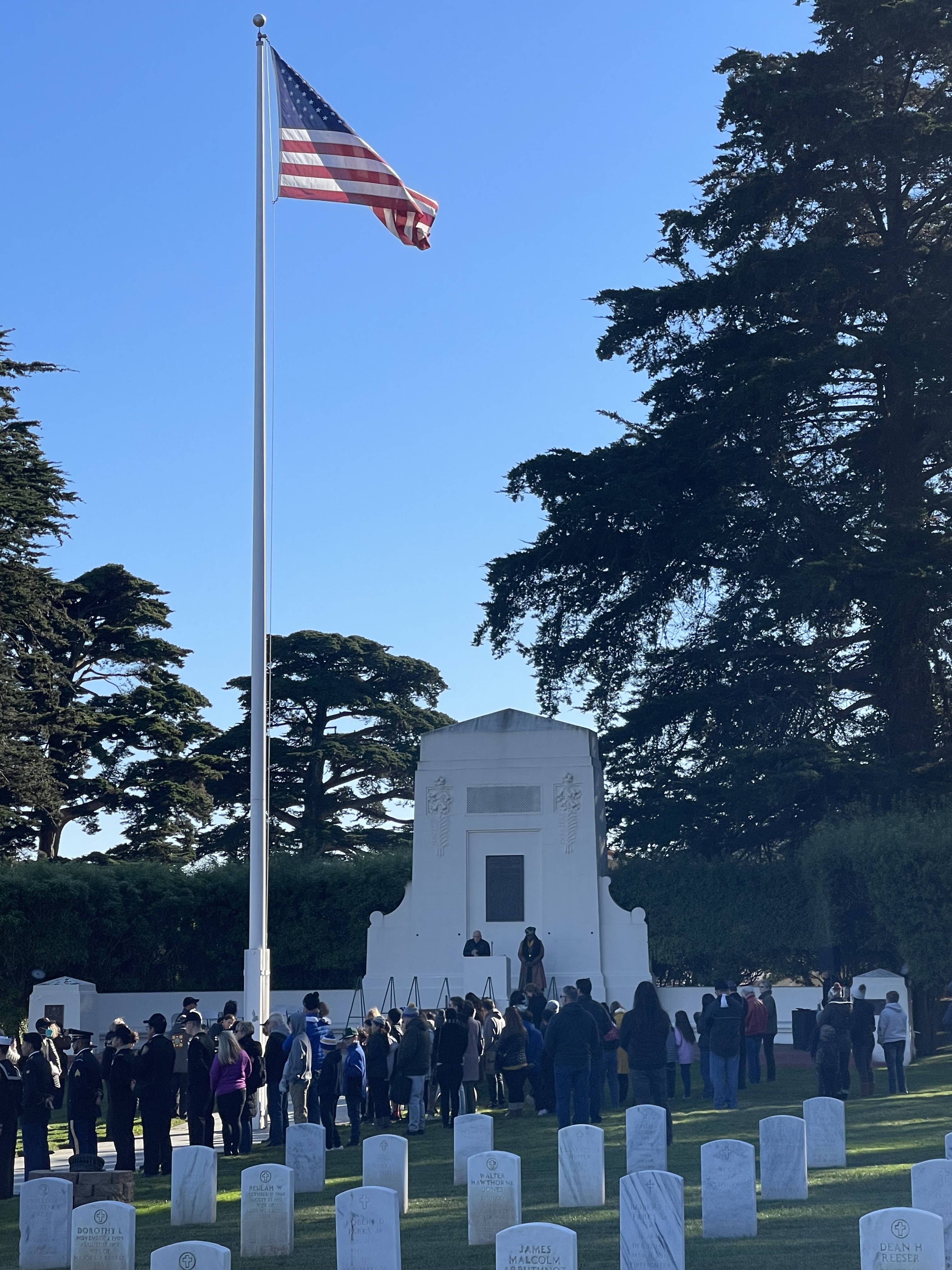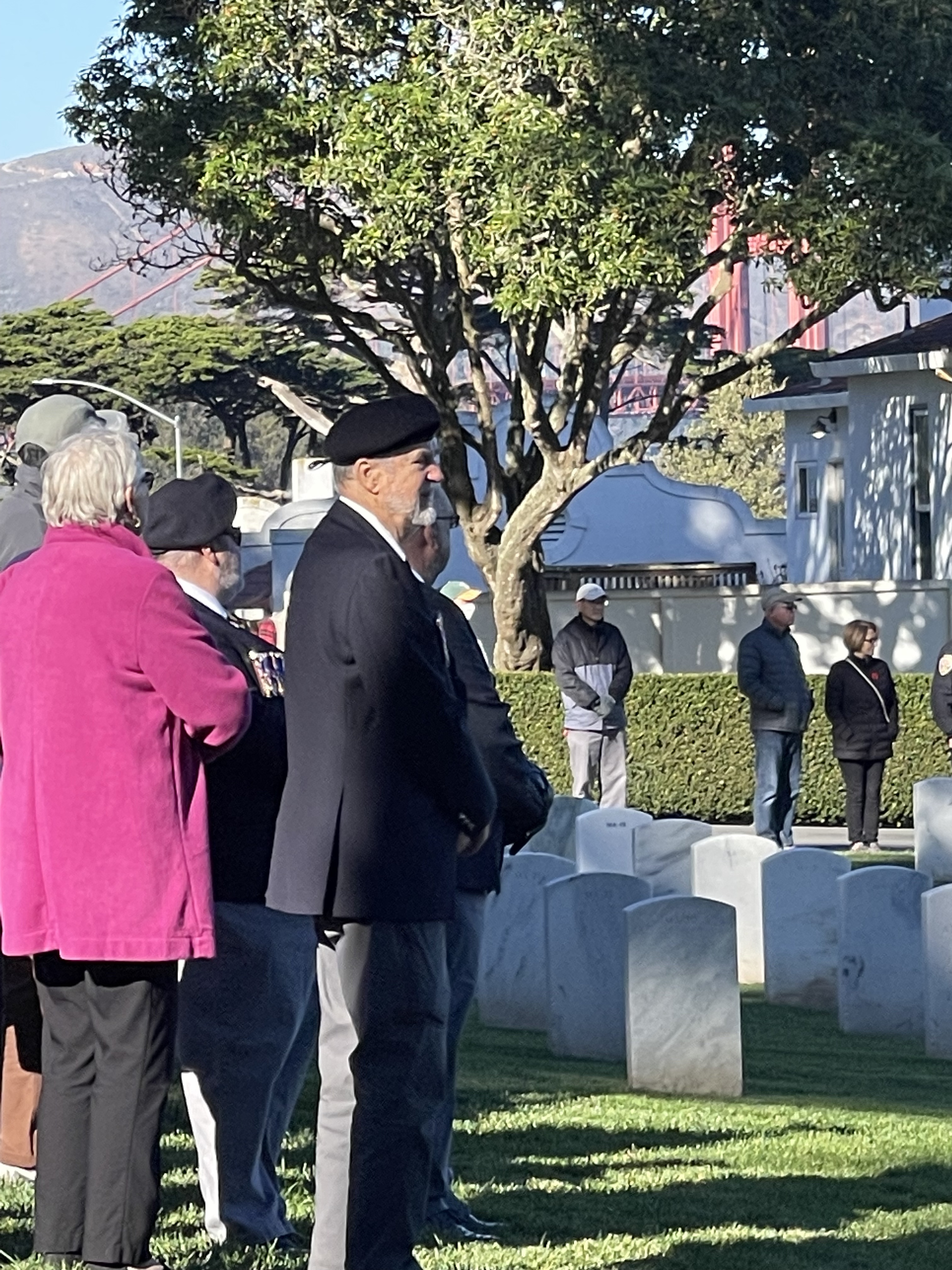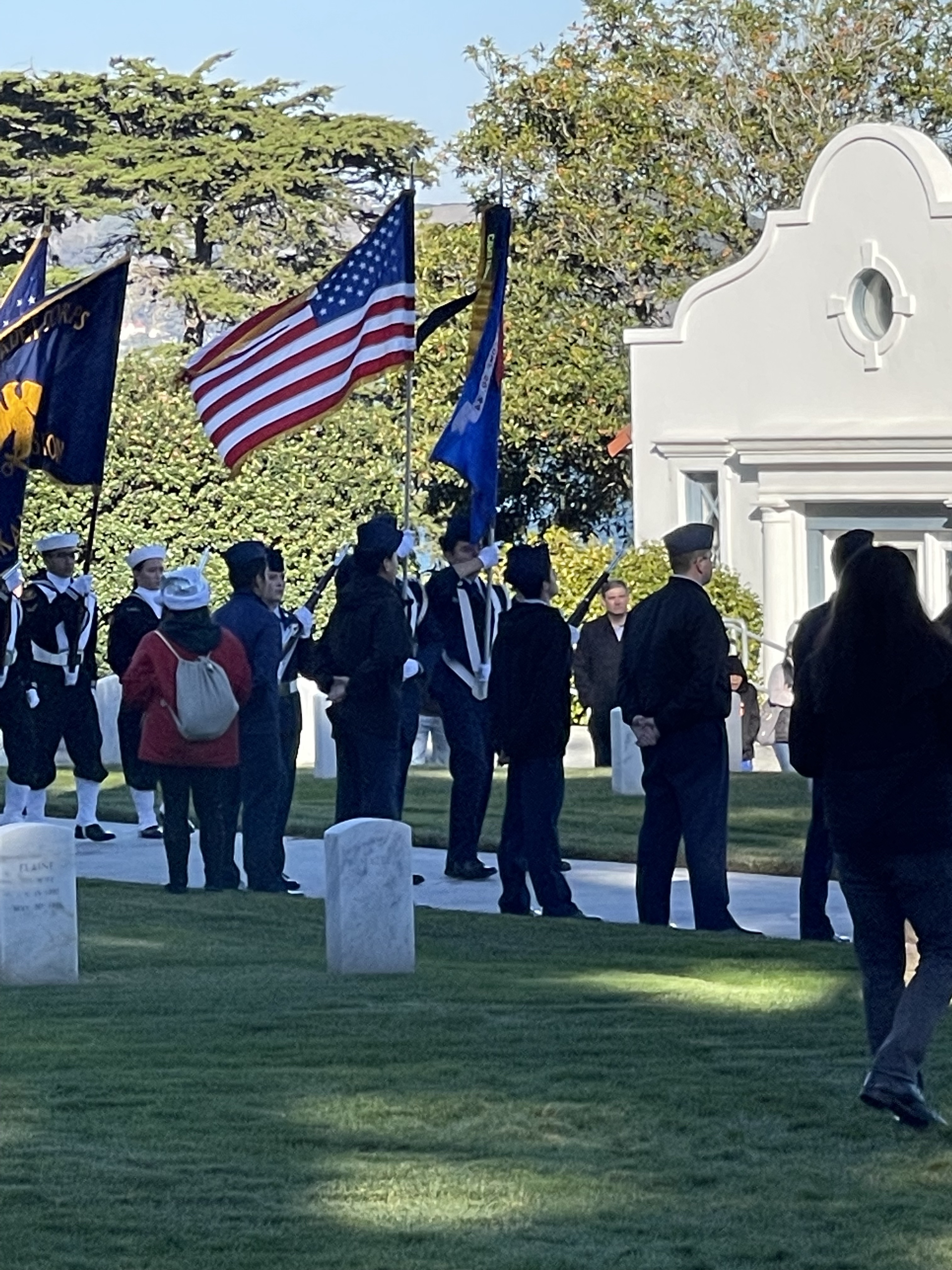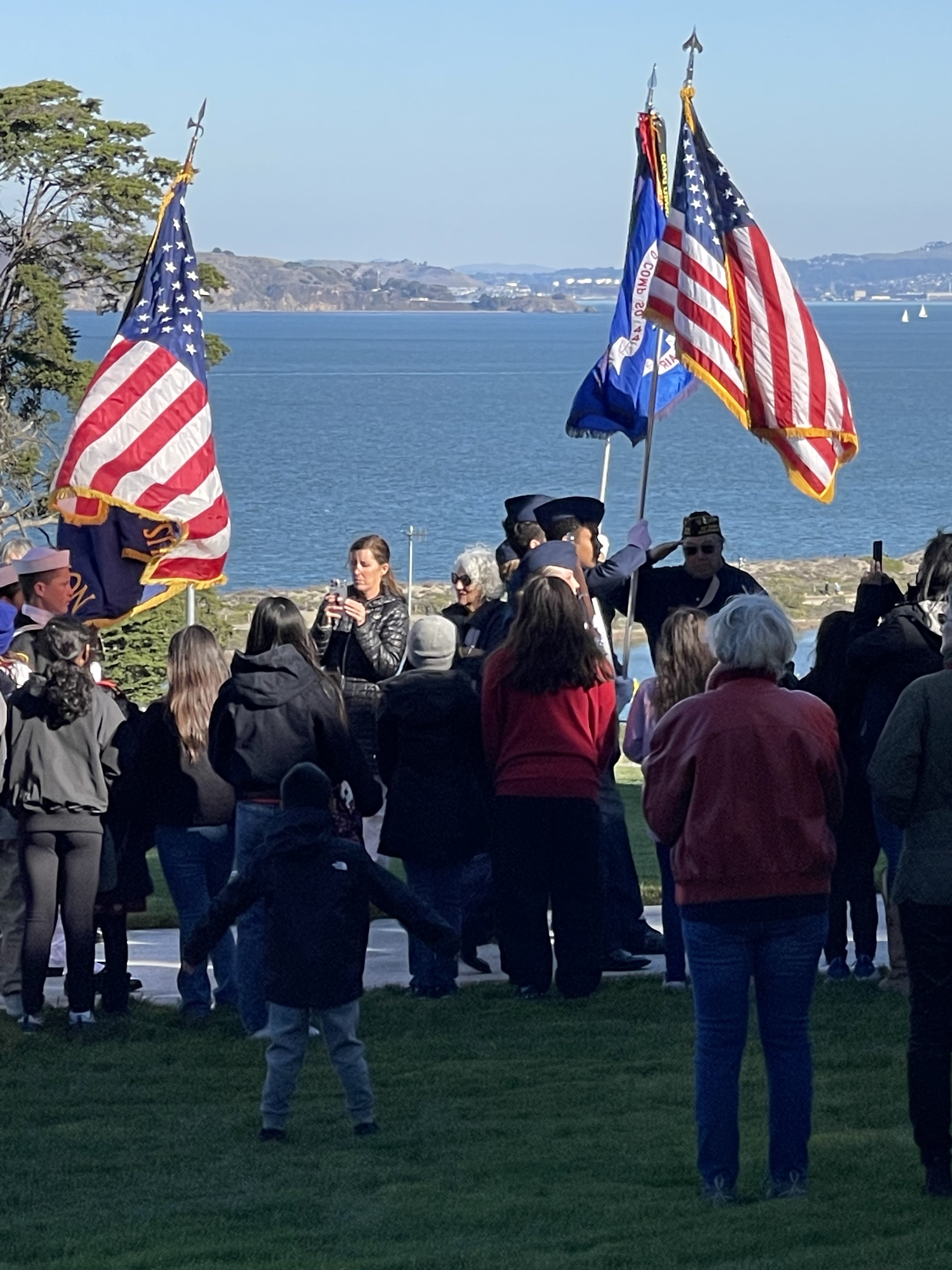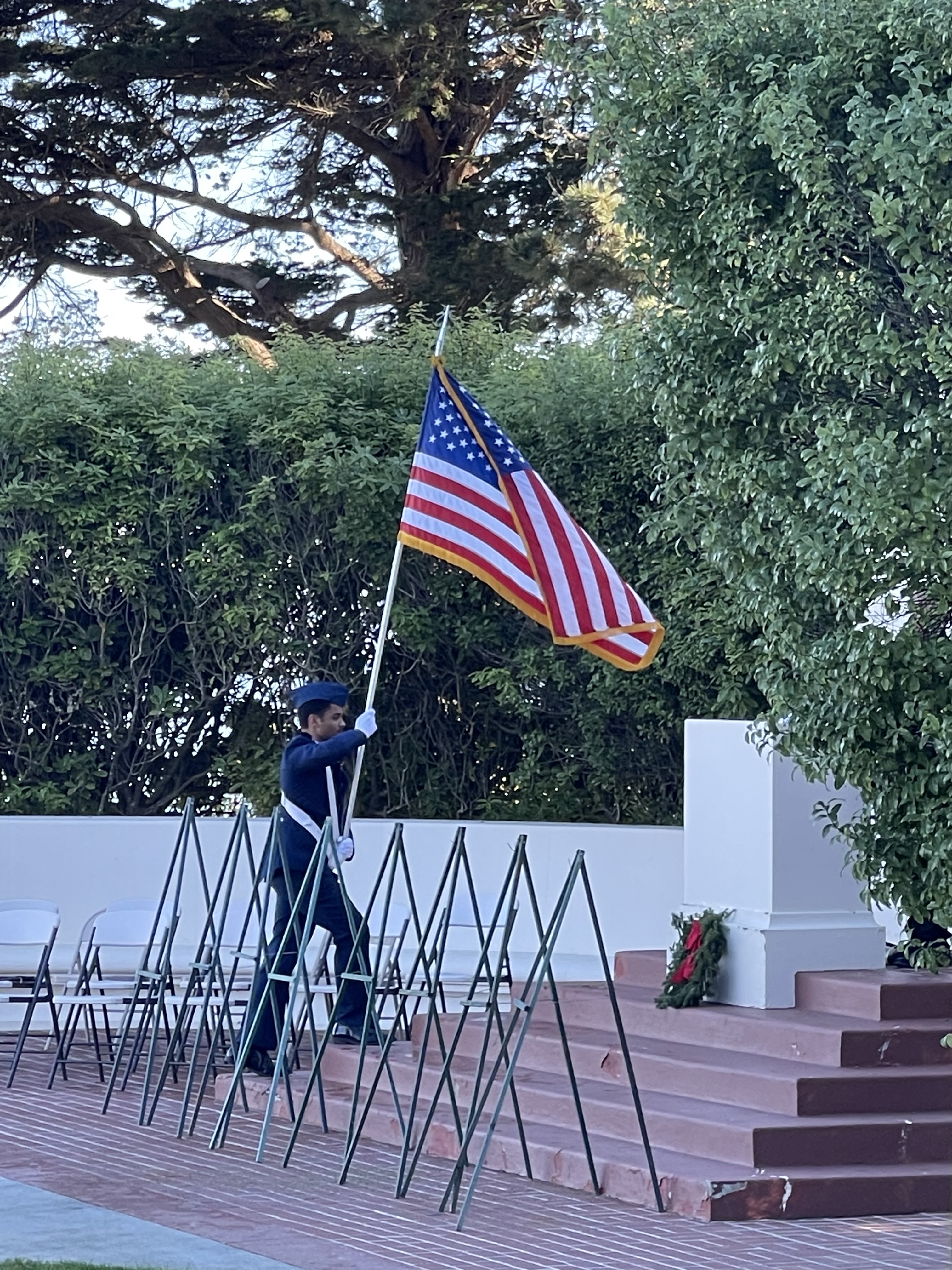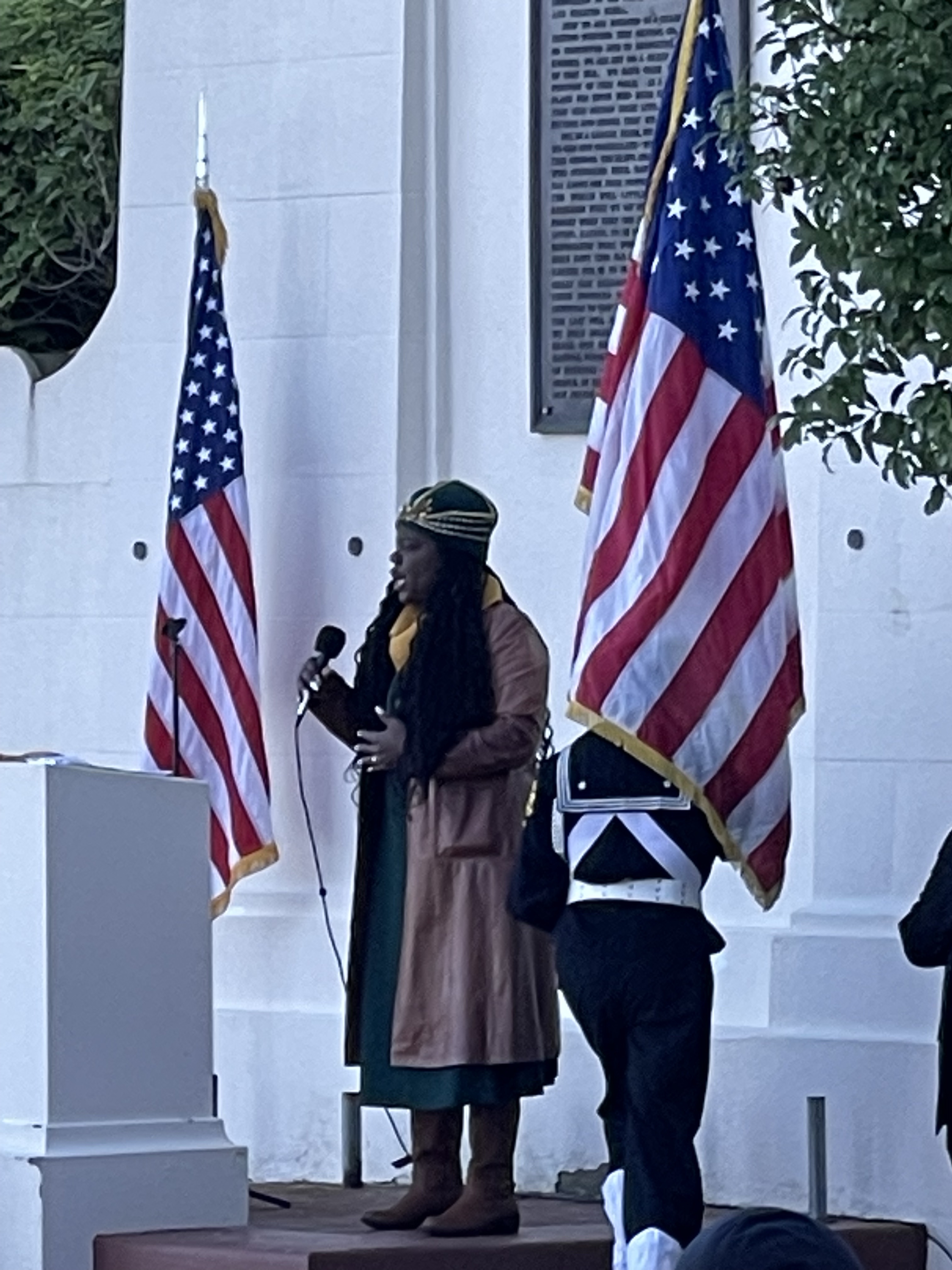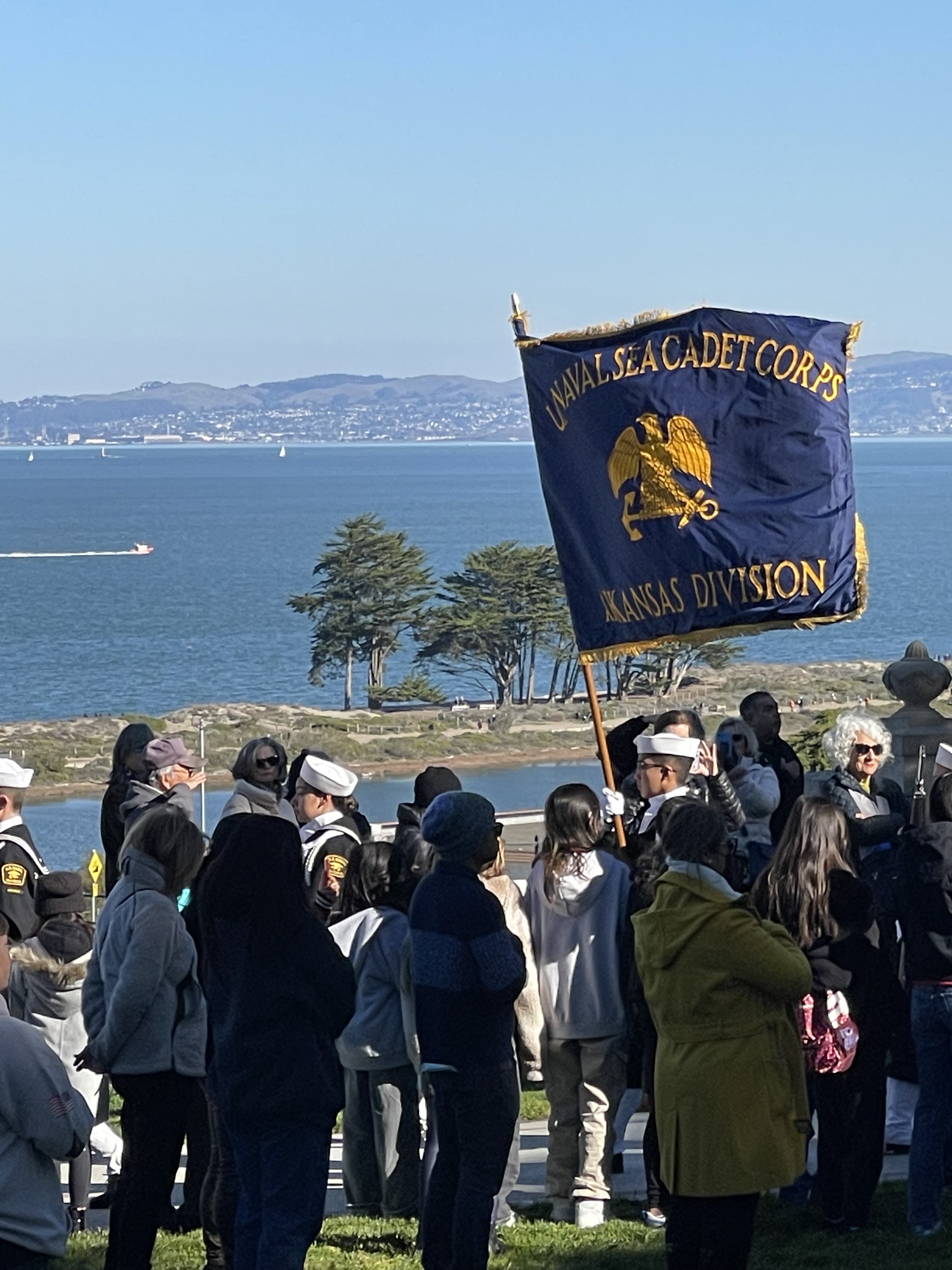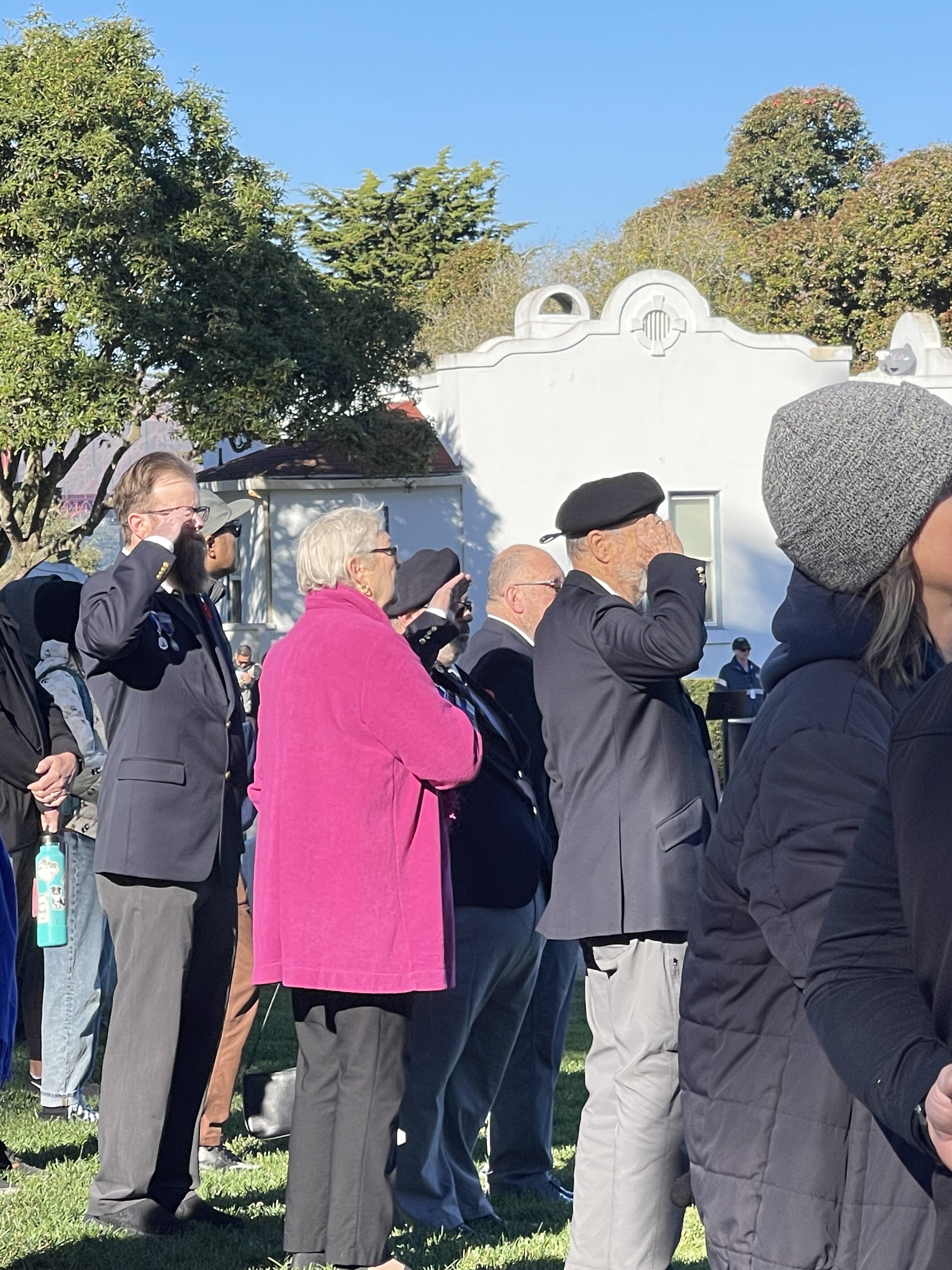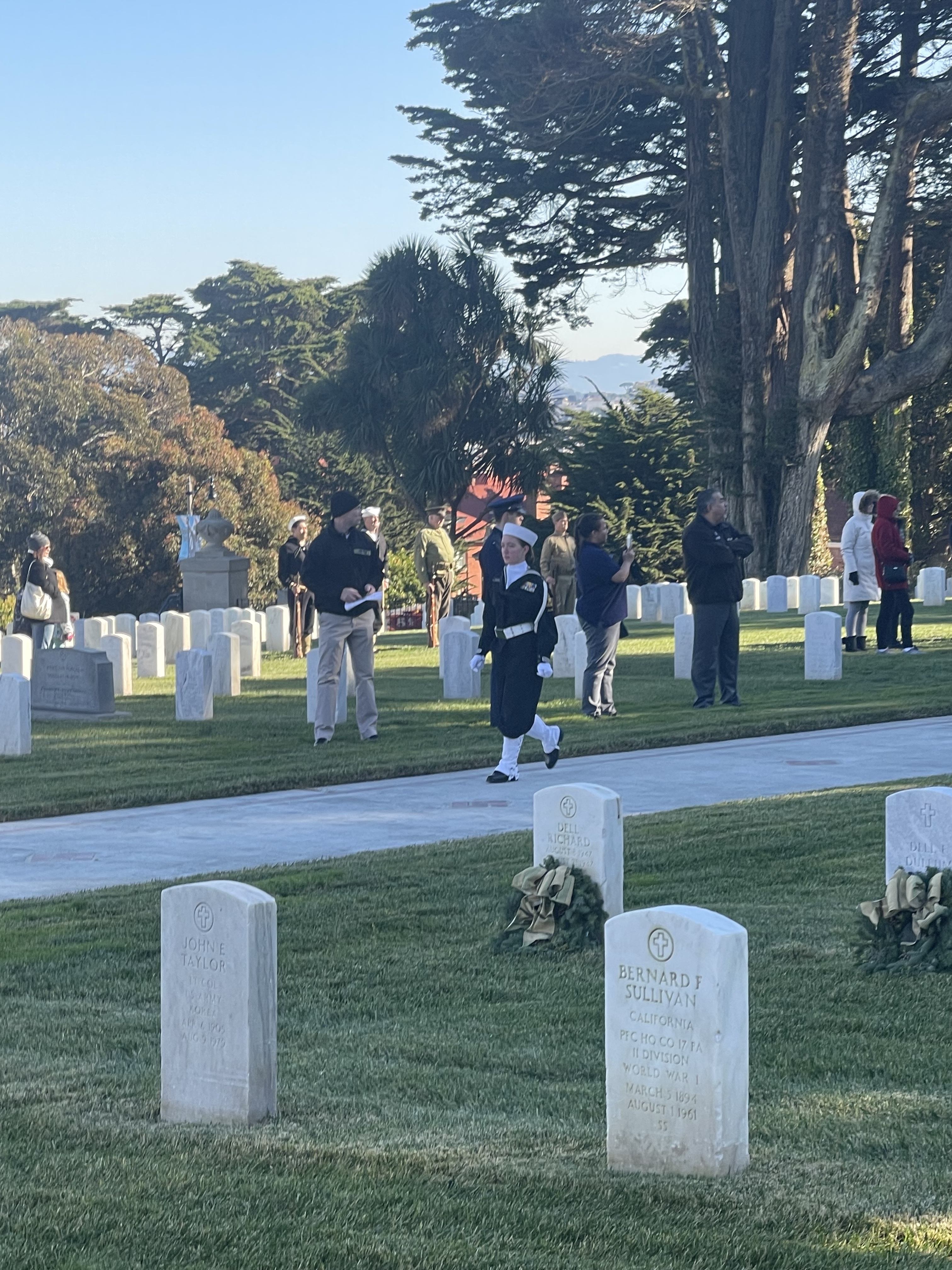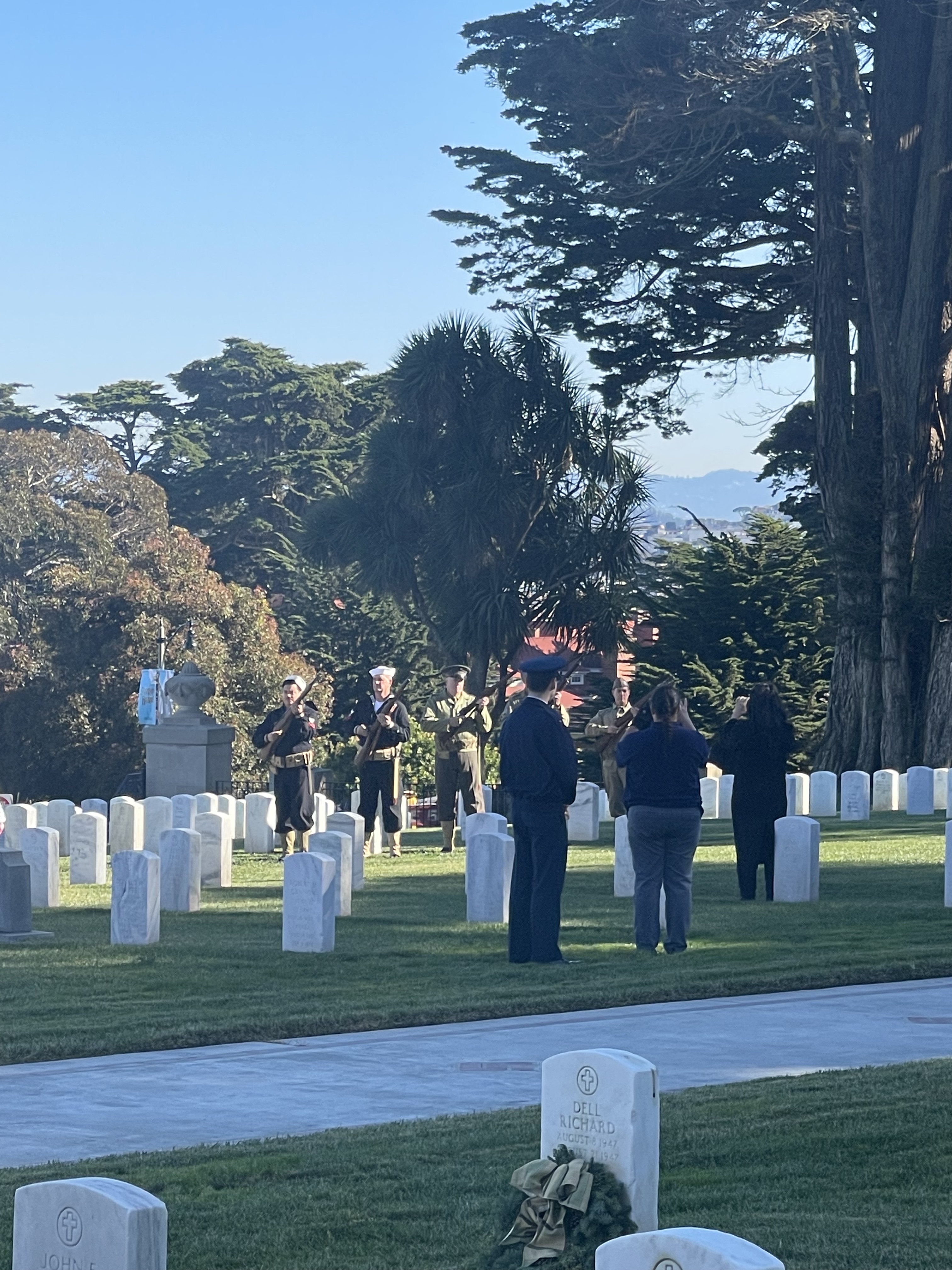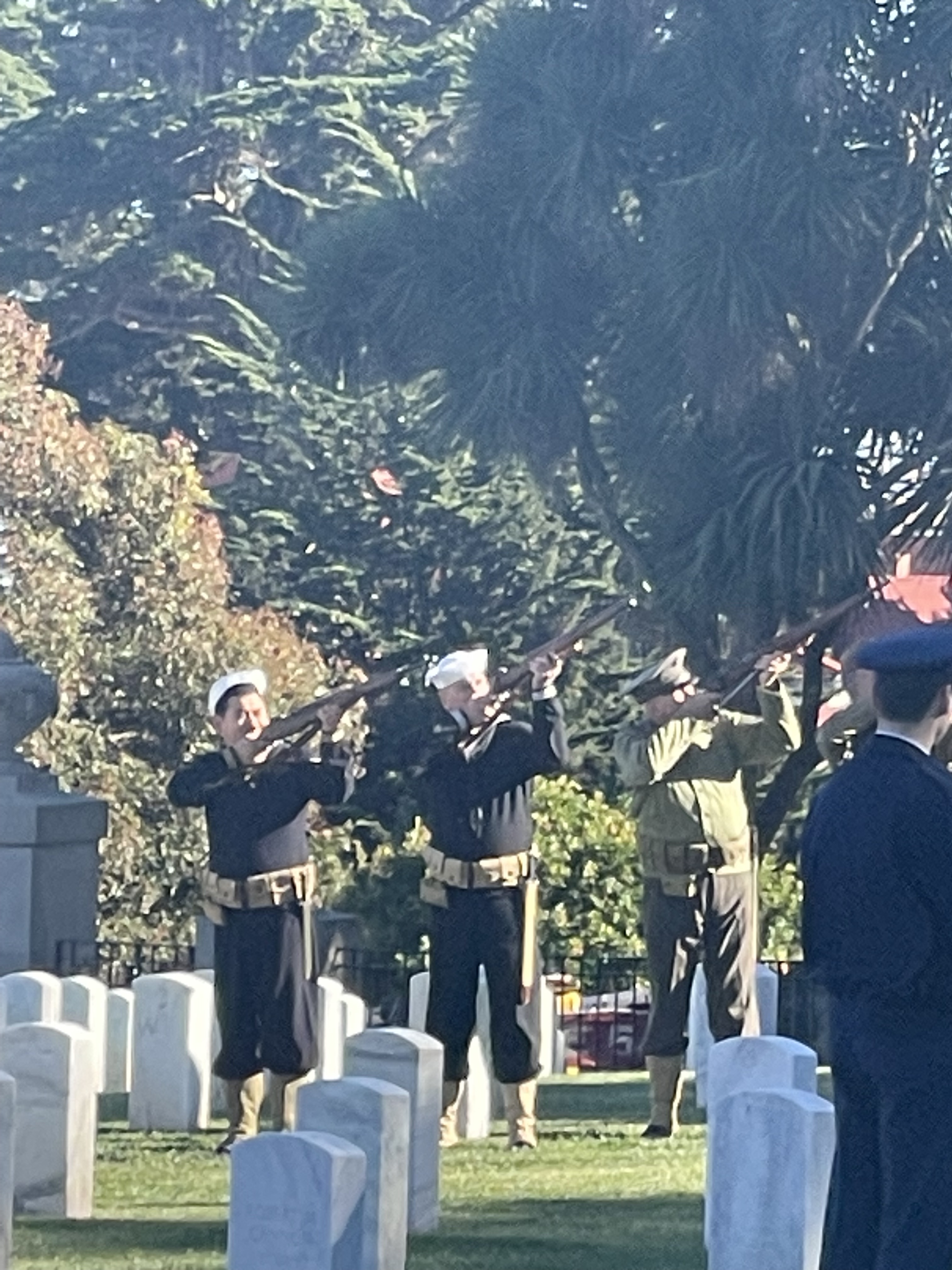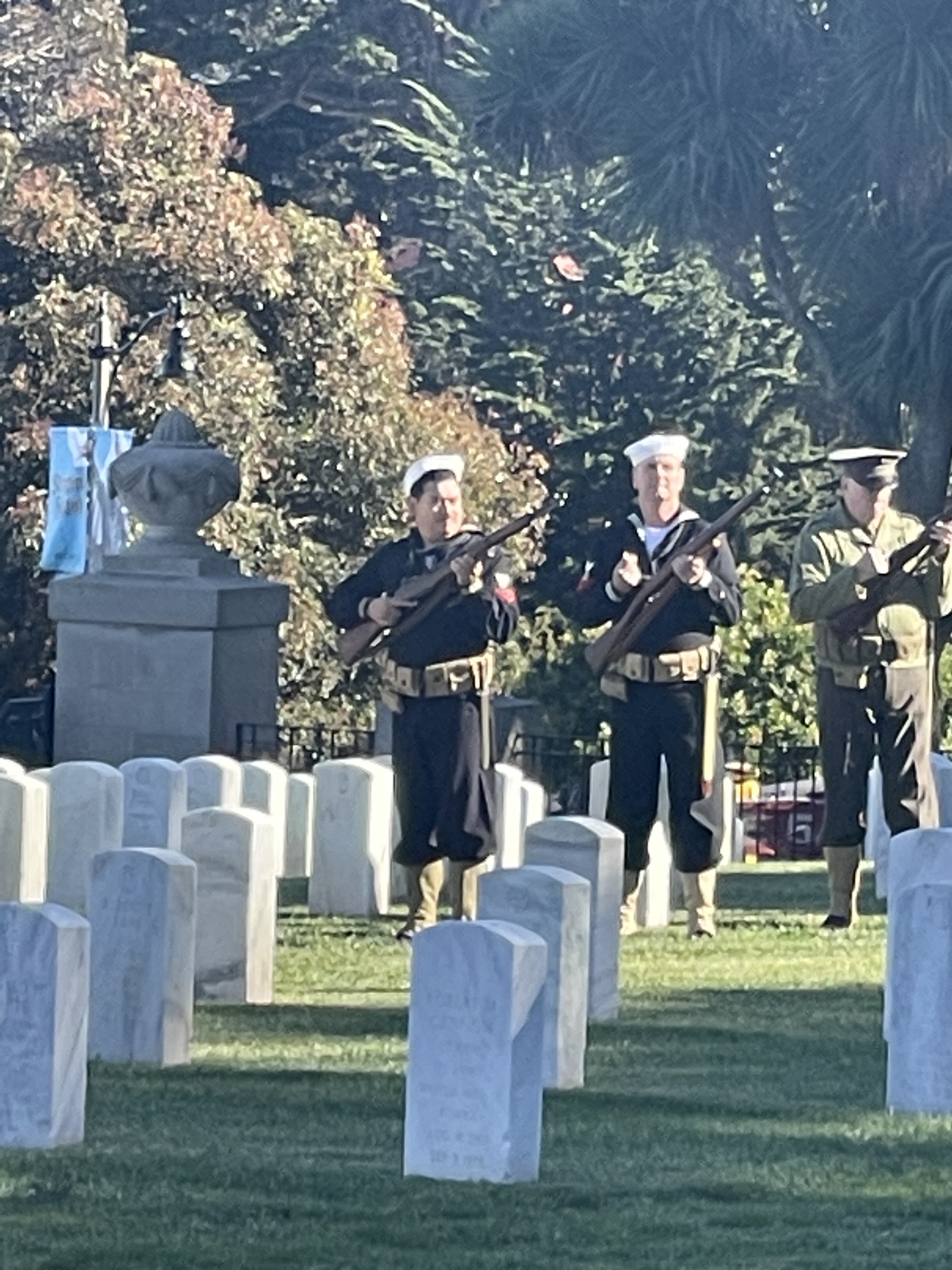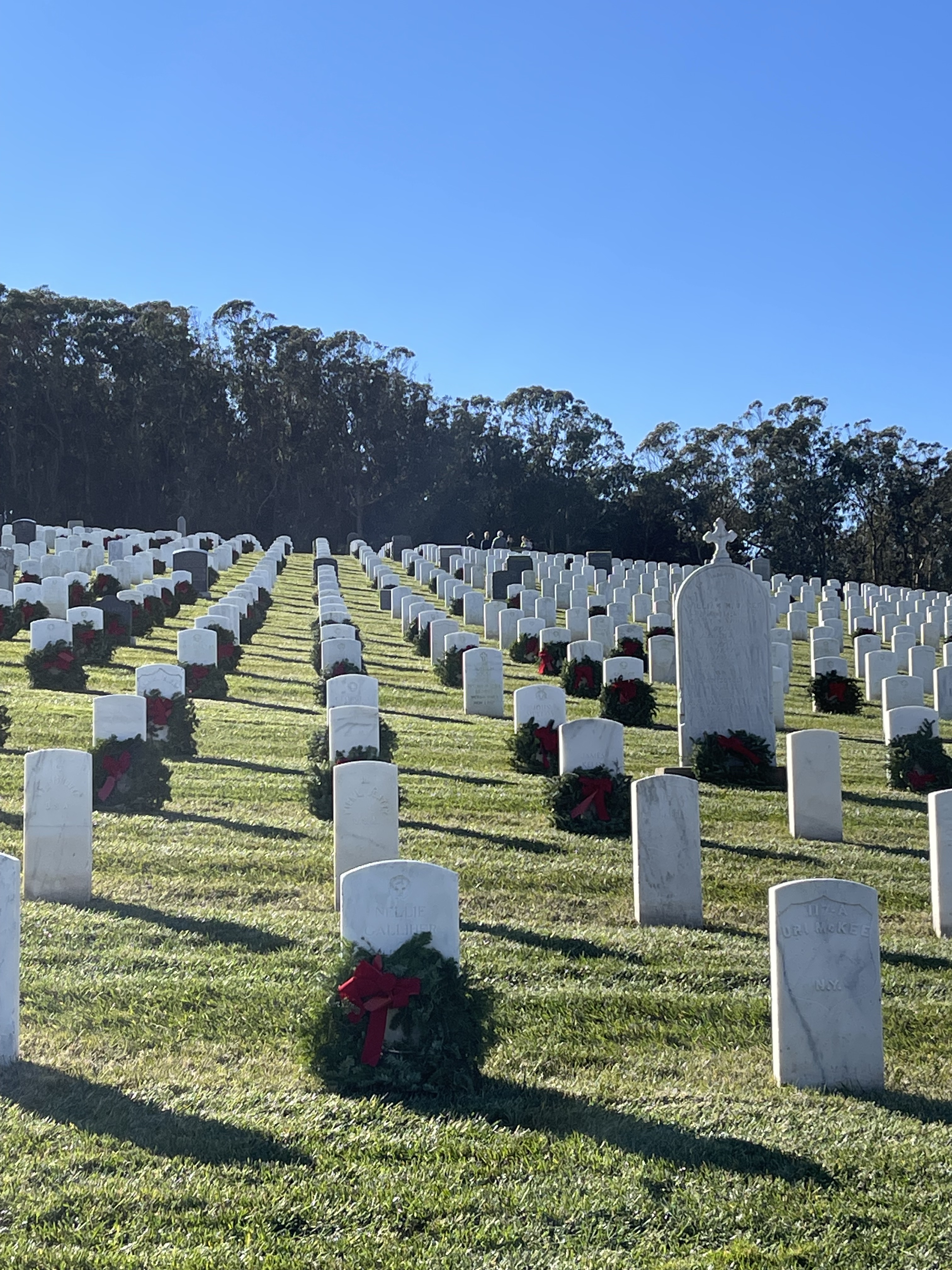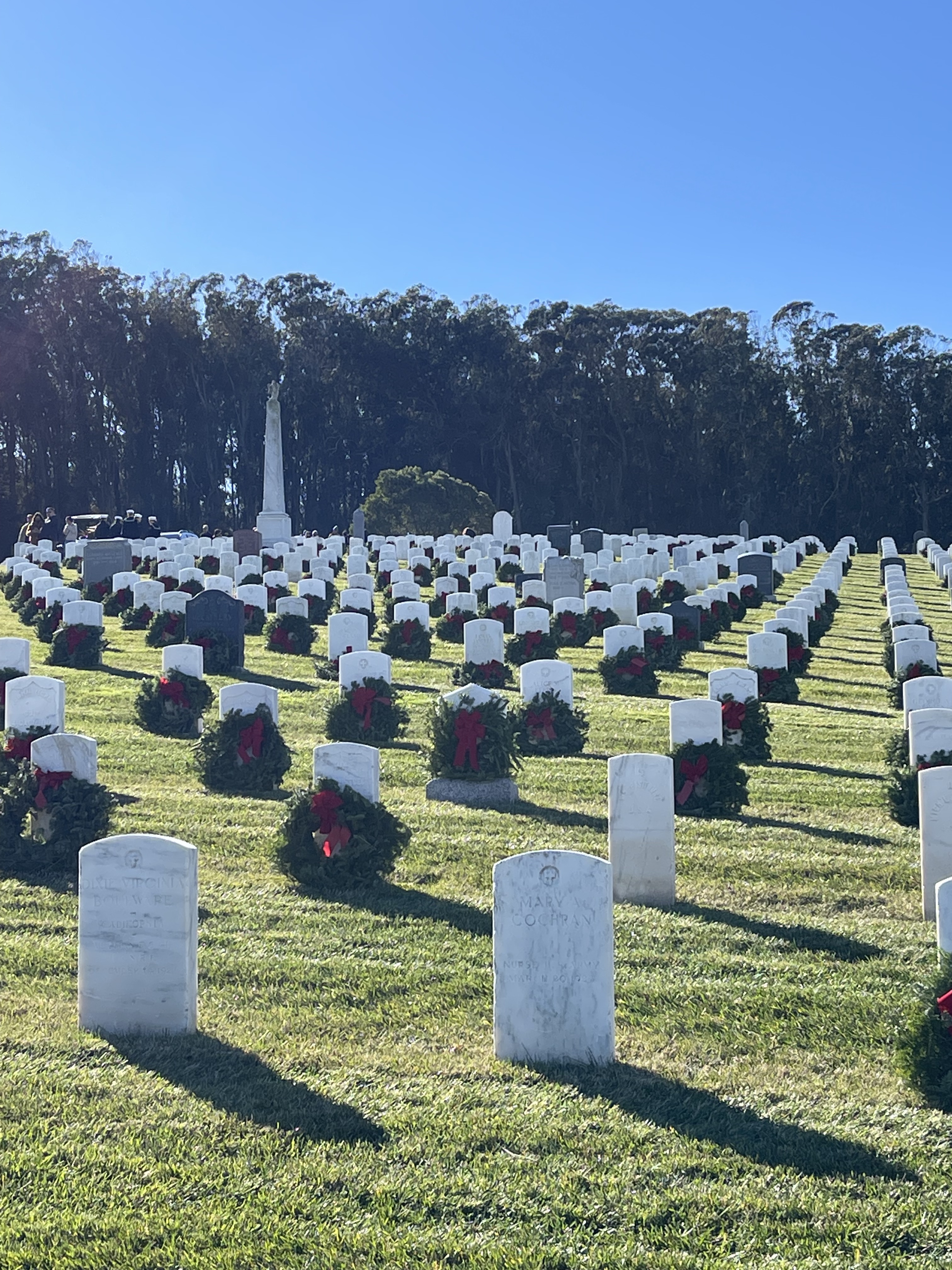 Below are a couple of videos from the day.
Finally, at the end of the day one of our members placed a wreath at our cenotaph at Greenlawn Memorial Park.