An item from the Memorial Day Flowers Foundation.
---
Dear Michael,
This Memorial Day at Arlington National Cemetery (ANC), volunteers handed out and placed 105,000 flowers to honor those who have served our country.
While still fresh in our memories, here is a brief overview of what many of you helped accomplish over the Memorial Day Weekend.
On Sunday at ANC, 350 local volunteers placed 32,000 flowers at sponsored sections. Associates from DGCI and Ball SB handed out 18,000 roses in small tote bags to Family Pass Holders as they drove into the cemetery.

On a very busy Memorial Day, CalFlowers made flowers available to be placed at every one of the 15,000 headstones at Section 60. Another 28,000 flowers were given to visitors at the Welcome Center. Family Pass Holders were handed an additional 12,000 roses by TD Bank associates.

The day before the ANC tributes began, Peraton employees placed a flower at every headstone at Alexandria National Cemetery [link]. At the T.A.P.S. convention, the Foundation presented the 400 bouquets donated by Holland America Flowers in California. These bouquets were given to the surviving families and children of warriors lost in action.
None of this would have been possible without the amazing support we have seen and felt from our volunteers, as well as the cooperation from the Administrative Team at Arlington National Cemetery.  This is the first of many emails to show our community just what it takes to make this happen every year.  We are grateful to all the incredible volunteers who registered on the website, called, wrote emails, and even just walked up and helped in any way they could.
Please do us a favor and share your pictures and testimonials by email and our social media accounts below so we can showcase your stories as well.
A Special Thanks
The Memorial Day Flowers Foundation is able to continue with its mission thanks to our incredible network of supporters and individual donors.
Partner
---
Platinum Sponsors
---
Gold Sponsors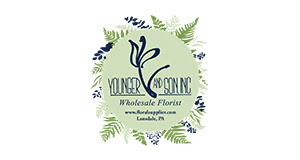 ---
Silver Sponsors
---
Supporting California Growers
If you take pictures, use these hashtags so we can share them

#MemorialDayFlowers2021 #BringYourOwnFlowers #HonoringVets
Copyright © 2021 Memorial Day Flowers Foundation, All rights reserved.
You are receiving this email because you opted in either through our website, when you volunteered, or when you made a donation.

Our mailing address is:

Memorial Day Flowers Foundation

781 Beach St Ste 302

San Francisco, CA 94109-1245