An item from the organization formerly known as There But Not There.
---
A Festive Update from RBLI
It is almost the end of another year filled with challenges but, with your ongoing support and the help of our amazing community, we have been able to overcome all that was thrown our way and have helped hundreds more veterans.

Our priority project, the Centenary Village, is progressing fantastically. Thanks to your continued efforts, we have now raised £19m of the £22m target to provide homes and facilities for many more veterans. With new assisted living and family housing set for completion in June, we are well on the way but we are still in need of your help to raise funds so we can build the community centre and further accommodation.

The Queen's Platinum Jubilee will take place in 2022 and we will mark the occasion with a number of exciting initiatives, as we will when we commemorate the 40th anniversary of the liberation of the Falkland Islands.

Lots to look ahead to next year and we look forward to seeing you all then but, in the meantime, we wish you a Merry Christmas and a Happy New Year.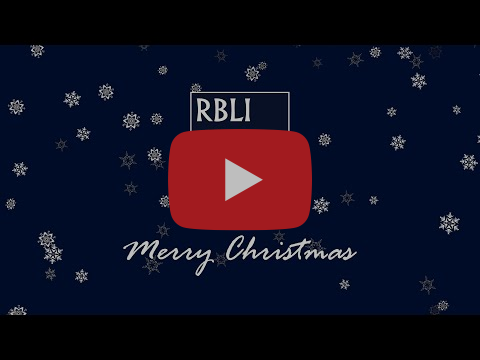 Merry Christmas and a Happy New Year from all at RBLI
"LIFEWORKS SHOWED ME THERE IS A LIGHT AT THE END OF THE TUNNEL."
Every veteran's story is unique and the struggles many of them face can make it very difficult to find employment outside of the Armed Forces. Our dedicated Lifeworks team work solidly to make this transition that bit easier for veterans like Jeff.
Jeff struggled to re-adjust to life outside of the Armed forces and, after leaving the Army in 2003, alcohol started to impact dramatically on his life leading to him losing his driving license, his job and struggling to maintain personal relationships.
Completing the Lifeworks course helped Jeff gain the skills and confidence he needed to get back into work and he quickly found a job where he is doing fantastically to get his life back on track.
Click here to find out more about Jeff's story and those of other veterans
Let's start the New Year as we mean to go on…one step at a time!
Why not use January to take important steps (12,000 a day to be precise) in supporting our veterans in need. Our latest fundraising challenge, '12,000 Steps a Day in January', incorporates improving your health and support for those who need it most, particularly at this time of year.
It's FREE to take part, all we ask is that you set up a fundraising page and share with your friends and family. It really couldn't be easier to do something amazing and make a real difference.
Thank you so much for your ongoing support for RBLI.
Copyright © 2021 RBLI, All rights reserved.
Our mailing address is:
RBLI
Royal British Legion Industries Village
Hall Road
Aylesford, Kent ME20 7NL
United Kingdom