Earlier today, Branch 25 of the Royal Canadian Legion joined with the Australian American Chamber of Commerce San Francisco and New Zealand American Association of San Francisco for their annual ANZAC Day service.
While they wouldn't join Canada for another 35 years, the Royal Newfoundland Regiment landed in Gallipoli in September 1915 and would fight alongside their ANZAC comrades until the Allied withdrawal in January 1916 (for more information on Newfoundland's involvement, visit https://www.veterans.gc.ca/eng/remembrance/classroom/gallipoli ).
This was the program for the event.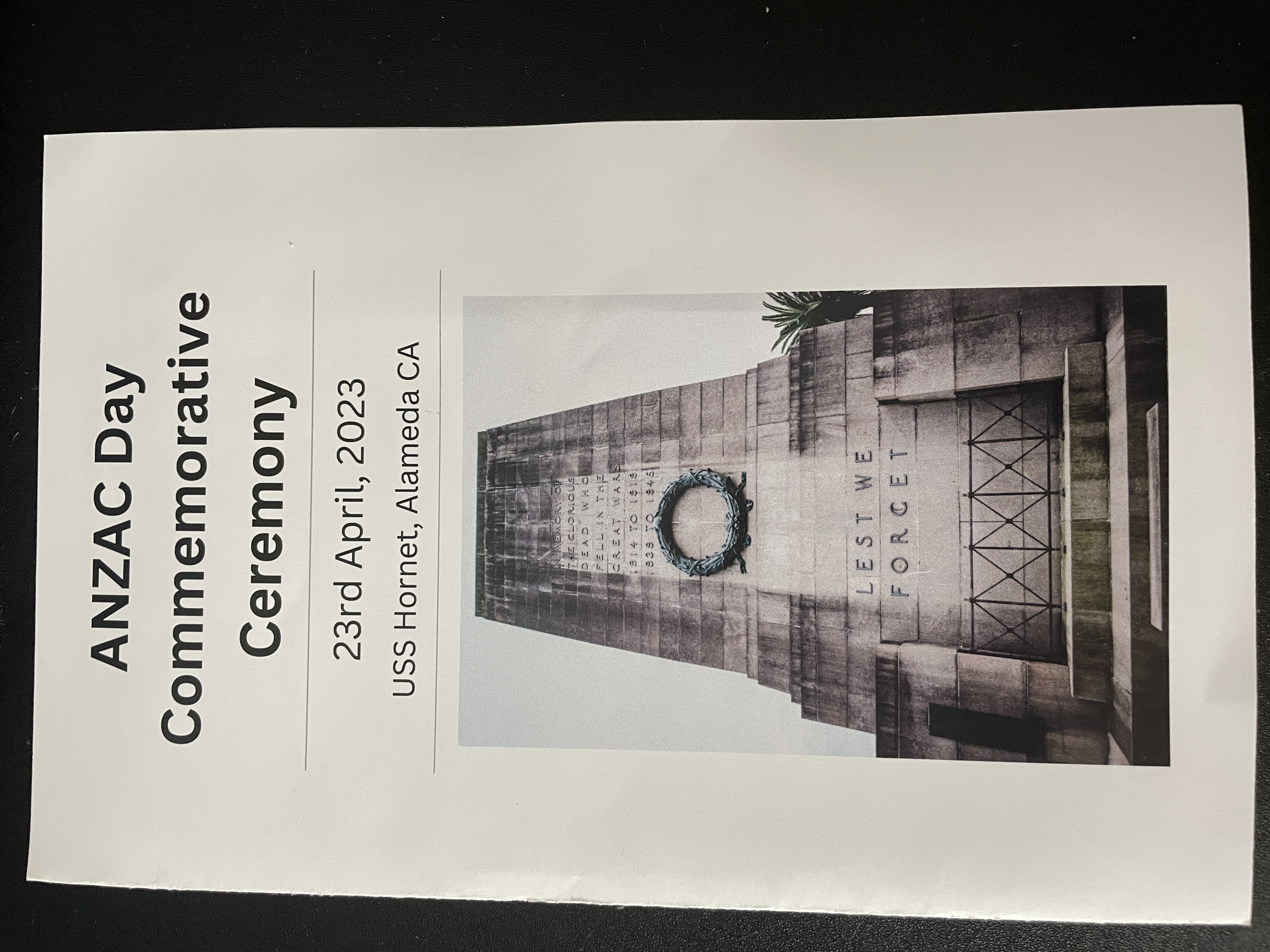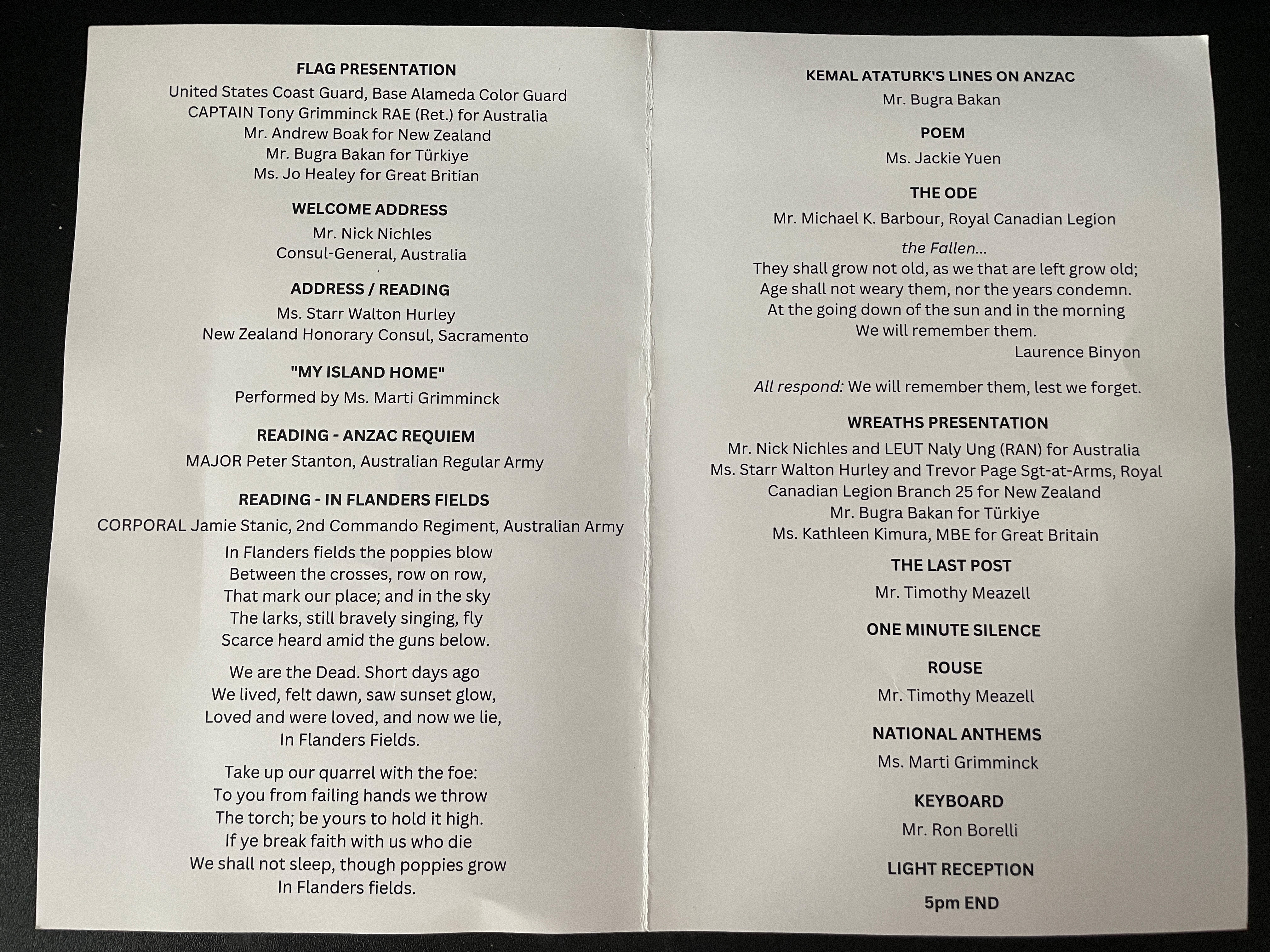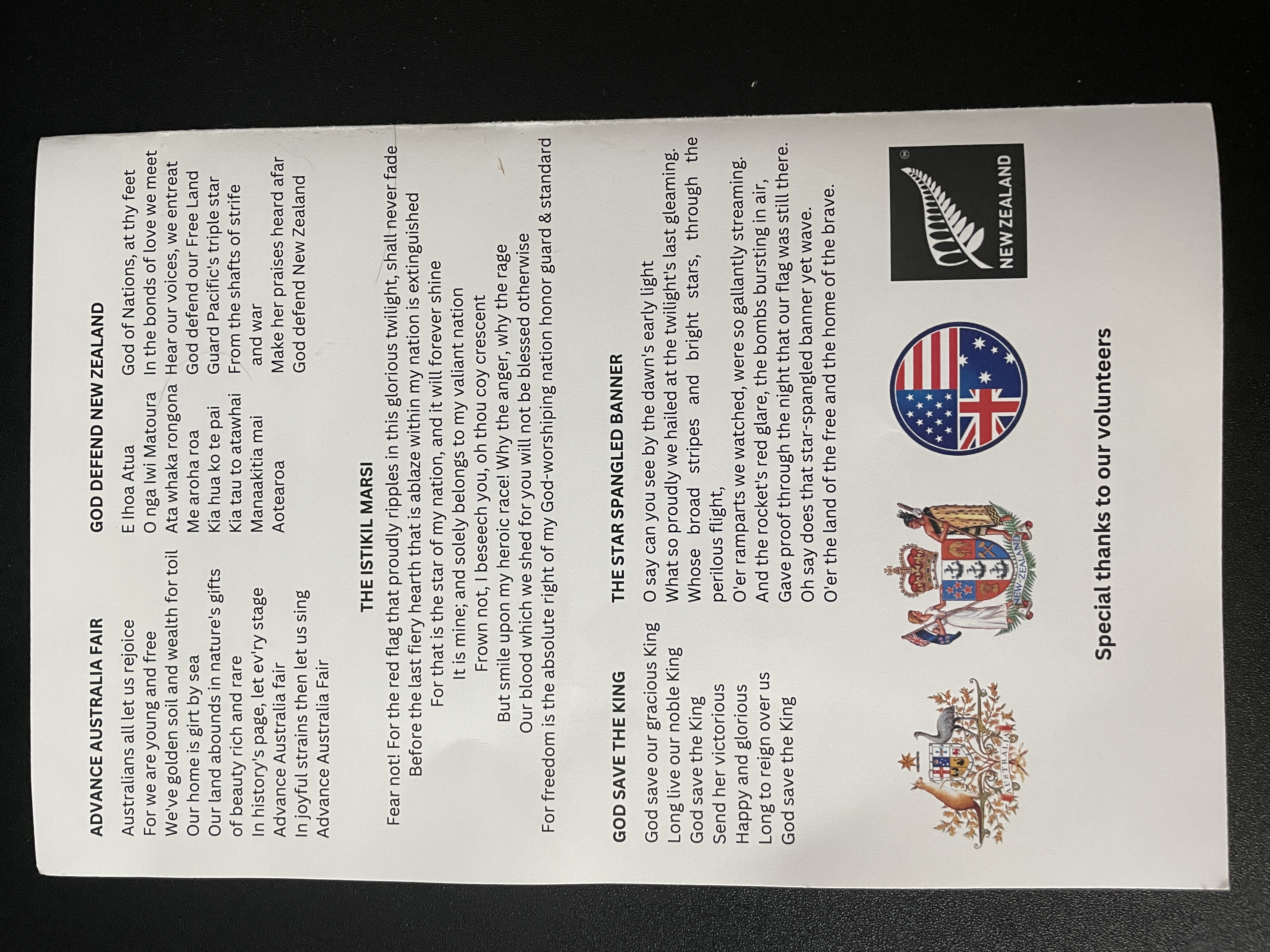 Pictures from the event can be found below.