From Dominion Command.
---
| | |
| --- | --- |
| | |
Thanks to our members,
it's been a year to celebrate
2017 marked Canada's 150th year — and what a year it was! The Legion is proud to have spent it honouring and supporting Veterans across the country. We are grateful for the kindness and generosity of our members that made it possible. Most importantly, we are thankful for the difference that our dedicated volunteers make in the lives of Canada's Veterans and their families.

This holiday season, I encourage all our members to introduce their friends and family to the Legion. Together, we can better support Veterans, promote Remembrance and serve our communities and our country.

I look forward to the accomplishments 2018 has in store for the Legion. Until then, I wish you and your family a very Merry Christmas and a Happy New Year!

Yours in Comradeship,
Dave Flannigan, Dominion President
Keep our veterans warm this winter
The Legion is committed to helping Veterans and their families stay off the streets. Through the Poppy Fund and continued support of our members, we offer financial assistance and support to Veterans who are homeless or at risk of homelessness.
SEE HOW WE CAN HELP
Your donations made a difference
We would like to express our thanks to the countless donations to the Legion's Poppy Campaign this November. Your generosity allows us to support thousands of Veterans and their families across the country.
READ THEIR STORIES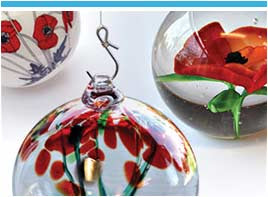 Give gifts they'll remember
This Christmas, give your loved ones a gift that gives back. Proceeds from every Poppy Store purchase help the Legion honour, support and advocate for Canada's Veterans.
SHOP THE POPPY STORE
The spirit of Invictus lives on
This September, the Legion was proud to support 550 ill and injured military members from around the world at the Invictus Games Toronto.
RELIVE THE GAMES
Follow The Legion
Follow us on Facebook, Twitter and Instagram to keep up-to-date with the latest Legion news.
Are you using our member services website yet?
Don't forget to sign up on our member services website to check your membership status, update your information and renew your membership.
Register by December 24th and you will be entered to win a trip with VIA Rail worth up to $7,500!
Contest open to e-newsletter recipients only. Registration must be completed by 

December 24 2017

to be eligible. A random draw will be conducted two weeks after the deadline.
Received this from a friend? Never miss an issue:
1. Join the Legion today
2. Update your membership profile with your email address. Register today.
Honouring Veterans is Our Duty
Copyright © 2017 The Royal Canadian Legion. All rights reserved.
As a member of the Legion, you are receiving this email to keep you up to date on Legion activities and opportunities.

Our mailing address is:
The Royal Canadian Legion