An item from a fellow veterans organization in the Bay Area.
---
Commemoration of WWII in the Pacific 
26 September 2019 – 6:30pm
Marines' Memorial Club – 609 Sutter St (@ Mason), San Francisco
75 years ago, late 1944, marked the beginning of the end of the War in the Pacific.  In October, American forces began retaking the Philippines from Japanese troops. United States Army Air Forces launched a strategic bombing campaign against Japan. British forces recaptured Burma.
Join us on 26 September at the Marines' Memorial Club to commemorate and learn about America's efforts in the Pacific Theater.  Our guest speakers will be authors Walter R. Borneman and Jim Hornfischer.  Mr. Borneman will give insight to the four five-star admirals and their role in the broader Pacific conflict; Mr. Hornfischer will discuss his latest book, Total War in the Pacific, 1944-45. More information on our speakers can be found below.
This event is free and open to the public. Please RSVP by clicking the link below or calling 415-673-6672 ext 238 to ensure your spot.

P.S. On 28 September at University of San Francisco, our speakers will also present at the "WWII in the Philippines Conference," along with other experts including Admiral William Fallon, USN (Ret.), Chair of the Naval Historical Foundation.  For more information about this event, please visit the Bataan Legacy Historical Society's website.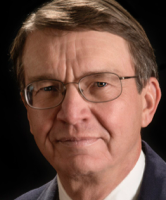 Walter R. Borneman writes about American military and political history. His latest book, Brothers Down: Pearl Harbor and the Fate of the Many Brothers Aboard the USS Arizona, provides a very personal look at the attack through the eyes of the thirty-eight sets of brothers assigned to the ship. Mr. Borneman's books include the national bestseller, The Admirals: Nimitz, Halsey, Leahy, and King, winner of the Samuel Eliot Morison Award for Naval Literature, and MacArthur at War, a finalist for the Gilder Lehrman Prize for Military History, which focuses on MacArthur's evolution as a military commander during World War II. Walt's commentary has appeared in the Wall Street Journal, New York Times, Washington Post, and on FoxNews.com. He has a master's degree in history and a law degree and lives in Colorado.
James D. Hornfischer is the author of The Fleet at Flood Tide, Neptune's Inferno, Ship of Ghosts, and The Last Stand of the Tin Can Sailors, all of which have been New York Times bestsellers and selections of the U.S. Navy Professional Reading Program, maintained by the Chief of Naval Operations. He is the coauthor with Marcus Luttrell of Service: A Navy SEAL at War. Hornfischer has written for the Wall Street Journal, Smithsonian, Naval History and Naval Institute Proceedings. A native of Massachusetts and a graduate of Colgate University and the University of Texas School of Law, he lives in Austin, Texas.
609 Sutter St, San Francisco, CA 94102 | Tel: (415) 673-6672
Marine's Memorial Association © 2019 All rights reserved.