An end of year reflection from one of our fellow Canadian organizations in the Bay Area.
---
We hope you and your loved ones are healthy and safe, especially during a holiday season that is quite different than usual. 2020 has been a year full of profound personal, professional and societal change and challenges. More than ever, are we grateful for this wonderful, inspiring and uplifting community.
From our team to yours, we express our sincerest gratitude for your continued support within the C100 Community and Canadian tech ecosystem.
As with many businesses, the C100 Community pivoted to online programming amidst the COVID-19 pandemic. For our final newsletter of the year, we wanted to share with you some highlights from the year as the community continued to gather online and support one another.
We look forward with hope for what is to come in 2021 and thank you all for being a part of this journey.
Wishing you all the very best,
The C100 Team
GROWTH SUMMIT 2020
Before the world changed, and back when we were able to gather in person, C100 Members and CXO's of high-growth startups came together in San Francisco to amplify the voices of Canadian shapers and builders to a global audience.
Missed it? Check out our recap.
ONLINE SERIES: STARTUP PLAYBOOK IN A SUDDEN DOWNTURN
As the COVID-19 pandemic disrupted our lives and businesses, C100 began hosting a series of virtual roundtables in partnership with Careerlist entitled: Startup Playbook in a Sudden Downturn. Watch here.
48HRS IN THE VALLEY
Due to the impacts of COVID-19, this year's 48Hrs in the Valley program shifted to a virtual one.  Meet this year's talented cohort and discussion leaders.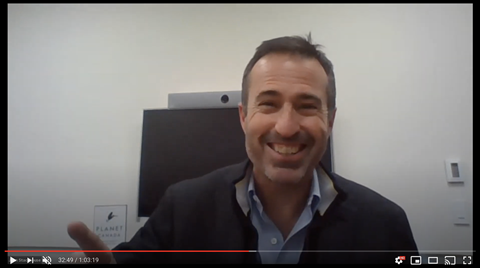 PLANET CANADA: HOW OUR EXPATS ARE SHAPING THE FUTURE
Following the release of his latest book, John Stackhouse joined us for a special event to discuss the role and future of the Canadian diaspora. Watch the full interview here.
THOUGHT LEADERSHIP PIECES
Did you know C100 has a Medium page? ICYMI, here are the three most-read articles from 2020:
Interested in giving back to the community?
Consider deepening your engagement with C100 as a Member.
C100 Members are entrepreneurs, investors, and operators in the technology field, with a special focus on Canadians living abroad who wish to connect with one another and to give back to Canada's ecosystem. They enjoy high-value, intimate virtual events, a Members-only C100 Slack space, and exclusive Member communications. All prospective Members must have their application sponsored by at least one active C100 Member.
C100's mission is to support, inspire, and connect the most promising Canadian entrepreneurial leaders through mentorship, investment, partnership, & talent. Apply to join as a member today!